Want to know what are the hottest Tech Summits to need to go to this year? Your search ends here!
Tech summits or conferences are an integral part of the tech ecosystem. They offer a fantastic opportunity for aspiring as well as veterans of the technology industry to meet and network. New ideas and concepts are exchanged and attendees are able to grow their human capital and companies. Tech summits bring like-minded, innovative, and go-getters under a single roof and encourage them to spark meaningful discussions and healthy relations.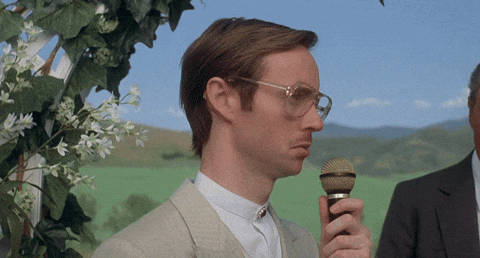 For both professional and personal growth, attending tech summits are an excellent opportunity. However, the challenge is to find the right tech summit out of hundreds of summits out there. Not every tech summit is going to be related to your niche, industry, or area of expertise.
In order to make the events you attend a worthwhile experience, you need to find the best ones out there. Don't worry though, you don't have to do the Google search and go down that infinite spiral of search results. We have done it for you!
Top 11 Tech Summits You Must Visit
No matter what your goal is- whether you are looking to network with industry peers, stay up-to-date with the latest and greatest in technology, or looking out for trends to follow, there's a tech summit for you. Interested in blockchain? Want to know the implications of artificial intelligence? Or perhaps you want to learn about the latest in cloud computing? We have it all!
So without further ado, let's dive into our list of some of the best tech summits from around the globe. Happy networking!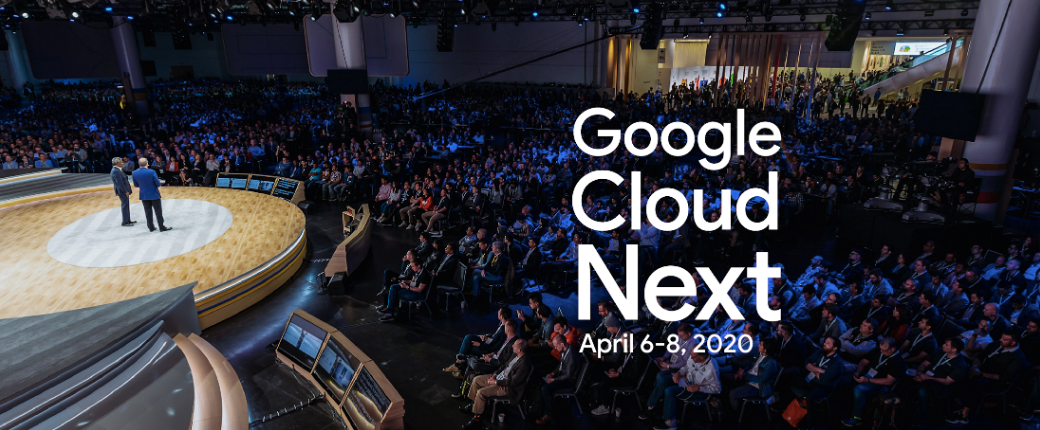 Date: April 6-8
Location: San Francisco, CA
Cost: $1,699
Google Cloud Next is the annual tech summit held by Google executives where they dive deep into the different applications and use-cases of cloud and how it can revolutionize new industries and business processes.
Offering more than 200 sessions, as well as many keynote speakers like Kimberly Anstett (Chief Information Officer, Nielsen), Sri Shivananda (SVP, Chief Technology Officer, Paypal), Nick Rockwell (Chief Information Officer, New York Times ) and more, this tech summit is surely not one to be missed.
The summit will also include a fireside chat between Turing Award winners John Hennessy, Alphabet's chairman, and David Patterson, Google distinguished engineer- two pioneers of the computer architecture. If you want to learn how open source, AI, and ML can propel your business to new heights, attending this tech summit is a must!

Date: September 21-25
Location: New Orleans, LA
Cost: $2,395
Microsoft Ignite is Microsoft's annual tech summit for enterprise professionals, services, and products. Microsoft Ignite offers over 700 deep-dive sessions and over 100+ expert-led workshops covering different topics like data center modernization, cloud modern app development, security, access management & compliance, Azure AI and much more. With a keynote from the man himself, Mr. Satya Nadella (CEO, Microsoft), expect some knowledge bombs being dropped all over the place.
Read more: Top Technology Trends To Watch For In 2020


Date: September 21-24
Location: Las Vegas
Cost:
Oracle OpenWorld is an annual convention held by Oracle. This 4-day tech summit is for everyone from business leaders to IT management. OpenWorld covers everything from modern IT operation, commerce, Cloud upgrade lifecycle, IT security, big data, and business analytics.
Oracle OpenWorld attracted more than 175 countries, with the number is only bound to increase as the years have gone by. Whether you are from sales and marketing, finance, HR, customer service, operations or IT- OpenWorld has something for everyone.
With the promise of getting surrounded by new, creative, and cutting-edge technologies of the present and the future, Oracle OpenWorld is one conference every business leader should attend. Past speakers of the event include Larry Ellison, Executive Chairman of the Board and Chief Technology Officer of Oracle and Dr. Vishal Sikka, Chief Executive Officer, CEO of Infosys.

Date: October
Location: Amsterdam, Netherlands
Cost: €799
The World Summit Artificial Intelligence (AI) is the place to be for all things AI and Machine Learning. If you are curious about how AI is redefining industries and how businesses operate, worried about its ethical implications, or curious about the new breakthroughs in the industry and whose leading the charge, World Summit AI is the tech summit you should not miss.
This two-day conference brings together the three main pieces of the AI system: Enterprise, Startups & Investors, and Deep Tech.
Over 140 best brains in AI including Yoshua Bengio (Professor of Computer Science and Operations Research, University of Montreal), Steve Chien (Head of Artificial Intelligence Group, JPL, NASA), Cassie Kozyrkov (Chief Decision Scientist, Google), Tony Jebara (Director of Machine Learning Research, Netflix) and many more will be under a single roof to discuss all the amazing stuff AI can bring to the table. Attendees can also join their workshops and do everything from starting their own AI experiment to deploying machine learning models to gain insight from data.
Read more: The Best Tech Websites To Follow In 2020

Date: September 23-24
Location: London, UK
Cost: €2,875
Organizations are slowly coming to terms with the fact that work is no longer a place we go to and are embracing the concept of digital workplaces. At the forefront of this is Gartner, who believes, that employees' needs are changing and if companies fail to adopt a digital workplace strategy, they will definitely fall behind.
This is why every year they organize the Gartner Digital Workplace Summit to discuss the future of work, effective ways of working using technology, techniques to raise employee engagement and consumer-orientated styles to make your digital workplace success.
New topics of discussion for this year's summit also includes "The Impact of Artificial Intelligence on the Workplace", "Creating a Digital Business Transformation Strategy", "Designing Employee Experiences," and many more.

Date: August 3-6
Location: Wisconsin Dells, WI
Cost: $799
THAT conference is a tech conference for developers, looking to geek out on all things internet. From up and coming internet of things, cloud technologies, web and mobile apps, and everything in between. Best of all? It all happens at a giant waterpark! Yep, you heard it right- a waterpark! How cool is that! There will be bacon. Lots of it. For all of you developers out there, this could be the best three days of your year so what are you waiting for?
Tech Summit #7: Slush

Location: Helsinki, Finland
Date: November 19-20
Cost:
In 2019, over 3,500 startups, 2,000 investors, from over 130 countries gathered at Slush, one of the world's leading startup events. Slush has been described as "Burning Man meets TED", as the event has grown in just a few short years to 20,000 attendees.
It's a place where startup founders, investors, or people looking to kickstart their entrepreneurial journey meet and discuss ideas, planning, and execution. Whether you are looking for investors, customers, media exposure or mentoring, Slush offers a unique opportunity to reach the global audience and engage with the tech community.
Tech Summit #8: Web Summit

Location: Lisbon (Portugal)
Date: November 2-5
Cost: €950
Known for being the largest tech conference in the world, Web Summit is the place to be if you are looking to network in the technological space. Started in 2010, it has quickly grown on to become the largest tech conference in the world with over 70,000 attendees from all over the world. If that doesn't intrigue you enough, take a look at the list of speakers for this year-
Evan Williams (Founder Medium/Twitter), Young Sohn (President Samsung), Mandy Ginsberg (CEO Match Group), Alexis Ohanian (Co-Founder Initialized & Reddit), Stephanie McMahon (Chief Brand Officer WWE), Elie Seidman (CEO Tinder) and many, many more!

Location: Lviv (Ukraine)
Date: October 2-4
Cost:
IT Arena is a three-day event to meet and network with like-minded people in the IT industry. It is one of the best tech summits for structured and informal networking and at the end of it all, after-parties!
That's right, apart from the great speaker lineup, the most valuable thing about the event is its cool after-parties, one which is known as Futureland Festival. If you are looking for a more casual meetup with industry thought leaders and professionals, IT Arena is the place to be.
Date: August 24-27
Location: San Diego, CA
Cost: $3825
A tech summit for technical folks, Gartner Catalyst Conference skips the talking and goes straight to execution. "Built on leading-edge Gartner for Technical Professionals research, Gartner Catalyst Conference delivers a holistic view across the breadth and depth of technical topics impacting your organization's digital transformation".
The conference helps you form a framework for your business's digital transformation through pragmatic and actionable advice, how-to sessions, and practical solutions. With over 150 sessions on multi-cloud architectures, DevOps, AI, big data and more, Gartner Catalyst Conference means business!

Date: March 15-18
Location: San Jose, CA
Cost: $2345
Strata Data Conference is a three-day deep dive into up and coming technologies and tools. Be here if you want to learn about emerging trends in the business of data and how you can prepare your career and business for the future.
Strata Data Conference is bound to house a list of data scientists, AI researchers, developers, analysts, engineers, and executives from a wide range of industries, including speakers like Jacob Ward, Amanda Pustilnik, and Julia Angwin. If you are a fan of everything data and how it is revolutionizing our lives and business, Strata Data Conference is the place to be.
Over to you…
So there you have it- our picks for this year's best tech summits from all over the world. Whether you are an employee, customer, developer, or founder in a technology field, going to one of the above conferences can help you to stay on top of the latest trends, strategies, innovations, tools, and technologies.
Apart from the learning, these tech summits are a great way to meet and network with like-minded industry, brainstorm ideas, debate topics, and spark interesting discussions. One thing's for sure- no matter which one of these tech summits you decide to go to, you are bound to walk out with a sense of personal as well as professional growth.
Still here? Those tickets are going to get sold out pretty soon! Let us know where you'll be heading this year, maybe we can join you too 🙂
Further reads: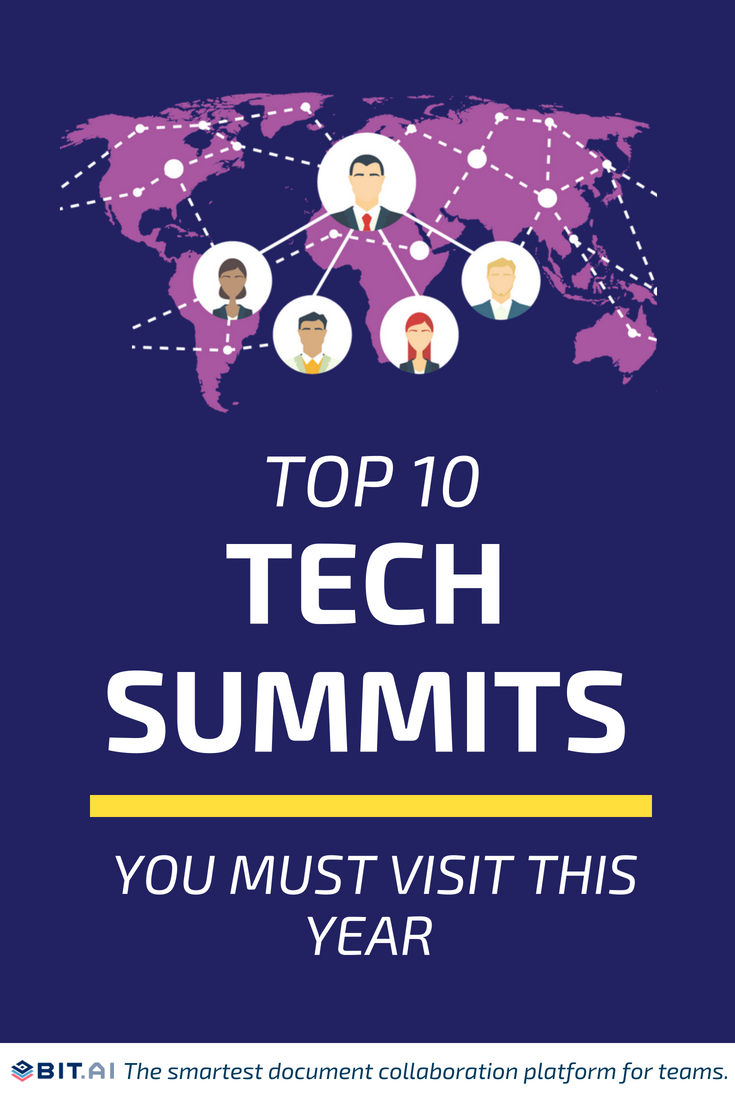 Related posts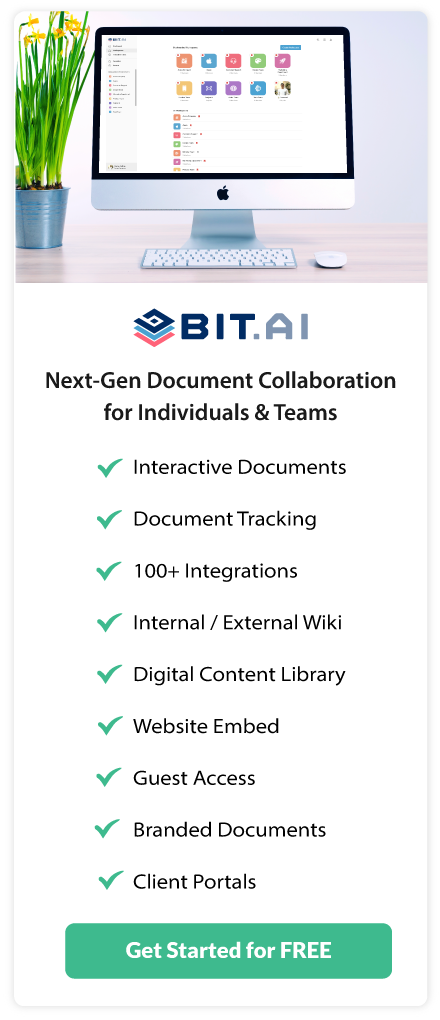 About Bit.ai
Bit.ai is the essential next-gen workplace and document collaboration platform. that helps teams share knowledge by connecting any type of digital content. With this intuitive, cloud-based solution, anyone can work visually and collaborate in real-time while creating internal notes, team projects, knowledge bases, client-facing content, and more.
The smartest online Google Docs and Word alternative, Bit.ai is used in over 100 countries by professionals everywhere, from IT teams creating internal documentation and knowledge bases, to sales and marketing teams sharing client materials and client portals.
👉👉Click Here to Check out Bit.ai.