How do you know your business is succeeding?
It's pretty obvious – by taking a look at the numbers. Whether it's your profit margin or your advertising ROI – numbers depict the health of your business.
But, with all the data that's available, it's easy to be submerged in this wave of numbers.
The worst-case scenario? To avoid sifting through the huge piles of numbers, you start ignoring them and your business goes off course.
No pressure. That's where KPIs (Key Performance Indicators) come in.
KPIs are tell-tale signs of imminent failure or burgeoning success. To put it simply, they are the metrics that are 'key' in determining your business's success.
KPIs center your focus on the things that matter the most to keep your business floating, but is measuring your KPIs enough? Unfortunately, no.
Once you've collected all the information, your next job is to present it aka prepare a KPI report.
Prepare A KPI Report? That Sounds Daunting!
Well yes, preparing a KPI report might sound daunting, but it's actually a very straightforward approach. First things first, let's understand what a KPI report actually is.
What is a KPI Report? (Definition)
A KPI report is where you can organize, measure, and analyze this information in a logical, digestible format. Basically, it provides a window to all the data associated with your pre-determined KPIs.
Let's say your company wants to track the revenue generated through advertising every month.
You'd need to know everything about where you spent your advertising budget, how you spent it, the return on investment, findings, and more.

But, Why Should I Create a KPI Report?
Good question.
By preparing a KPI report, you'll be able to reach your business goals, identify strengths, weaknesses, and trends.
How? Well, a KPI report gives you a quick overview of your KPIs and helps you figure out whether your organization is on track or not.
Oh, and the best part – even a non-technical person can read the report and identify trends and understand the data. The result? More data literacy and a data-driven, decision-making culture!
The KPI reports helps you to navigate between important business processes, and the insights you get from the KPI report lead to better business results!
Read more: Sales Report: What is it and How to Create One?
So, How Do I Create a Rock-Solid KPI Report? Follow these Tips!
1. Make it Appealing
Okay, all the data that you'll put in your KPI report is obviously important, but there's something else that's equally important – how that data has been presented.
Honestly, if you don't pay attention to the presentation aspect of your KPI report – it will remain in a downward spiral and people will bail out on it. And what's the point of writing a report no one can understand, right?
That's why you need to make your KPI report look clearer, visually organized, and more generally appealing...and Bit.ai helps you do just that!
Using Bit.ai, you can quickly turn your dull and boring KPI reports into something awesome and accessible. The best part? Bit.ai has over 90+ fully responsive and stunning document templates. Just pick a template that is closest to what you want, put your data in it, and leave the formatting and designing to Bit!
2. Add Some Spice
Just imagine being stuck in an elevator with someone who keeps talking. How frustrating! That's exactly how it is with documents like KPI reports – the more text-heavy they are, the more yawns they'll get.
You need to make sure that a reader doesn't have to spend all their valuable time trying to grasp what's written in your KPI report. Because a bad KPI report can cause confusion, critical delays, and even lost deals.

So, before dashing off another badly written report, untangle all the complex information in the report using rich media like videos, charts, graphs, spreadsheets, and more.
That'll make it super easy to visualize how your company is performing, garner attention more quickly, enhance the reader's experience with your report and add an extra dimension of helpfulness.
Sounds like a time-consuming task? It isn't because Bit.ai has got your back! Bit can handle all the rich media content you throw at it. Just copy the shareable link, paste it into your Bit doc and that's it! There are over 100+ rich media embed integrations on Bit right now!
3. Teamwork is Dreamwork
Creating a critical document like a KPI report isn't a one-man job, and you certainly need to take inputs and ideas from your team while preparing it.
If your team members work on the KPI report together, it is bound to rock. You've our word.
That's where Bit.ai helps you! On Bit, multiple people can collaborate in real-time by co-editing, making inline comments, accessing version history, chatting via document chat, @mentions, and much more.
Read more: Marketing Report: Definition, Types, Benefits & Things to Include!
4. Provide Clarity Using Tables
Of course, you can simply just add rows of data in your KPI report but there's a much better way to present it – using tables. Tables are always, always a better choice than typing out all the complex figures.
If you include a table in your KPI report, readers would be able to grasp the complex figures in a quick glance rather than having to hunt through text. Mind you, we're not talking about those dull black and white tables.
We're talking about the tables that Bit.ai lets you create! On Bit, you can pick between 6 amazing layouts and create wonderfully designed tables with the click of a button. The colors of your table will automatically change based on the colors of your document's theme!
5. Organize & Be More Productive
Financial KPI reports marketing KPI reports, sales KPI reports – you all must be having an incredible amount of reports you need to keep track of.
You cannot just let your documents pile up and spiral out of control because not being able to find them on time can force you to re-do hours or days of work. The result? Low productivity levels.
So, how will you keep all your documents, data, and files organized? Yes, you guessed it right, using Bit.ai!
Bit lets you create infinite workspaces around projects, teams, departments, and clients. It even has a content library where you can store all your digital content and access them with ease.
With a platform like Bit.ai, you don't have to spend hours jumping from one platform to another to find the right document. You can do all this and more with your eyes shut!
6. Make Your Report Fully Responsive
Yes, this might seem a little out of the way, but there are a lot of times when someone might be viewing your KPI report on their phone or any other device.
Considering that the first impression is the last impression, you obviously don't want to make your KPI report look disheveled right?
So make sure that your KPI report is fully responsive. Even though this term sounds scary, it's actually quite simple to create a fully responsive KPI report. All you need is Bit.ai! All Bit documents are fully responsive. That means one can read your KPI report on any device, regardless of its shape and size.
Read more: 10 Top Performing Business Metrics Your Business Must Know About!
7. Keep Evaluating its Effectiveness
Everyone involved in any sort of business knows that the best way to modify something is to evaluate it first.
The only way to make your KPI report the best it could be is by evaluating whether people are reading it and how much they are reading it. This will give you insights into the changes you need to make in your KPI report.
By the way, good news for you all – tracking your documents is a walk in the park using Bit.ai.
Bit allows you to get real-time insights on your shared docs with its document tracking feature. You can find out how much time someone has spent reading your KPI report, how often they come back and read it, how far they've scrolled, and more!
8. Use Colors that Reflect your Brand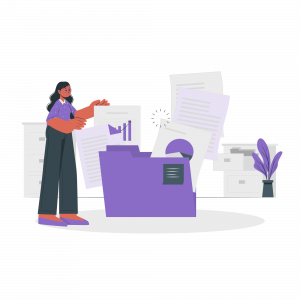 All your business documents need to reflect your organization's personality, and the same goes with a KPI report.
Well yes, most probably, the people who'll be reading your KPI report would be from your company only. But does that mean you'll hand them a report that doesn't reflect your company's personality at all?
The answer is a resounding NO. Also, even though this sounds like a daunting task, it isn't. All you need to do is make one click and Bit.ai will do the rest for you.
Bit.ai allows you to change the theme of the document and update its primary color to match your brand's color scheme. Just pick a color and it's done! How easy and cool is that?
Read more: Formal Reports: What are they & How to Create them!
Wrapping Up
"What gets measured gets managed." – This quote by Peter Drucker pretty much sums up the importance of setting and tracking your KPIs.
By setting KPIs throughout the business, you can ensure that everyone in your team is moving in the same direction. You can even track how well your organization is moving towards its core goals.
And, while KPI is the 'cake', a KPI report is literally the 'cherry on top'. It helps you get concise, up-to-date, and accurate information about your business. What more could you possibly ask for?
Now, follow the tips we've shared and you'll be all set to create a visually appealing, informative, and actionable KPI report. If you've got any queries, hit us up on @bit_docs and we'd be happy to help you out! 🙂
Further reads: 
12 Marketing KPIs Every Marketing Team Should Monitor!
Top 7 OKR Software You Need To Use This Year!
Top 10 Key Performance Indicators You Need To Measure In 2022
Top 7 HR KPIs You Should Measure in 2022!
7 Types of Reports Your Business Certainly Needs!
KPI Dashboard: Definition, Tools, and Tips!
12 Sales KPIs Your Sales Department Should Measure!
Progress Report: What is it & How to Write it? (Steps & Format)
Business Report: What is it & How to Write it? (Steps & Format)
OKRs Vs. KPIs: Breaking Down The Types and Differences!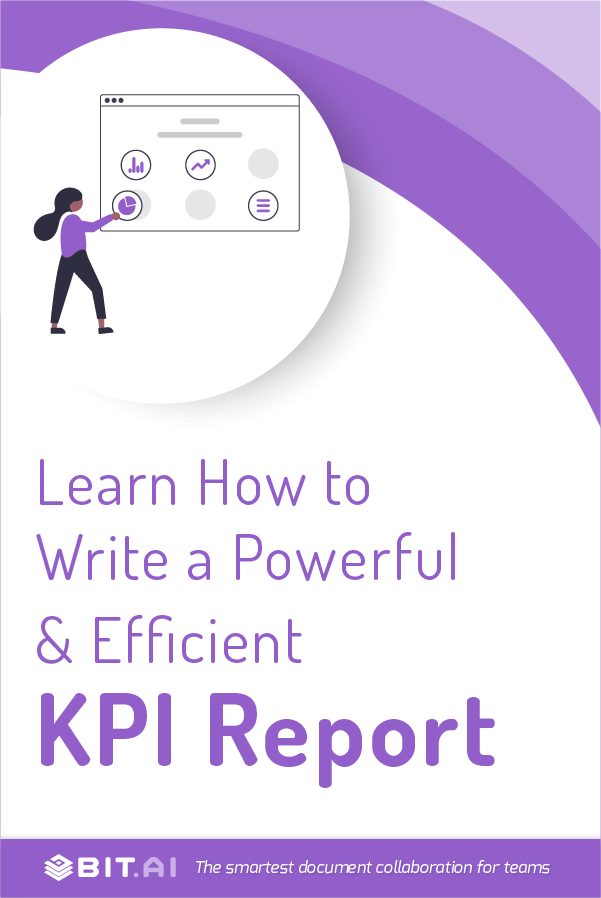 Related posts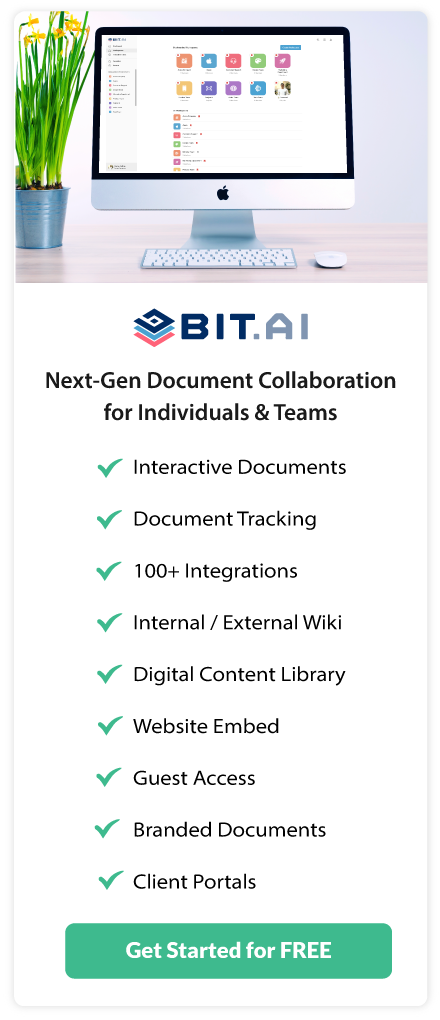 About Bit.ai
Bit.ai is the essential next-gen workplace and document collaboration platform. that helps teams share knowledge by connecting any type of digital content. With this intuitive, cloud-based solution, anyone can work visually and collaborate in real-time while creating internal notes, team projects, knowledge bases, client-facing content, and more.
The smartest online Google Docs and Word alternative, Bit.ai is used in over 100 countries by professionals everywhere, from IT teams creating internal documentation and knowledge bases, to sales and marketing teams sharing client materials and client portals.
👉👉Click Here to Check out Bit.ai.