When it comes to money matters, we are all careful and attentive. We go our way to make sure that our money is safe and we always ensure that they are in good hands.
That's why we are mindful of who we lend our money to.
Think of all the procedures you have to go through if you want to get loan approval. There's a lot of steps involved to make sure that you are a trustworthy candidate for them to lend a loan.
Since we are always careful of how we deal with our money, it's only natural that in business too, you have to convince your investors that you are worthy of their money.
That's why every time you start a new project or campaign, you need to have a detailed budget proposal ready to show investors and stakeholders that your venture is deserving of funding.
In this blog, we will discuss what a budget proposal is, why it is important for your business, projects, and campaigns, and provide you with a step-by-step guide to create one too!
So without further ado, let's get down with it!
What is a Budget Proposal?
A budget proposal is a formal document that contains a budget plan with the financial details of a company or a project or even a campaign.
It mostly displays information about your company or project, your expenses, reasons for your expenses, etc.
This proposal is written with the aim to convince the reviewers that you have a solid understanding of your plans and that you are worthy of receiving the funding for it.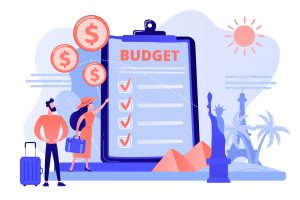 So, it's basically a sales pitch for your project or campaign supported by proper research and information.

Budget proposals are primarily used to request grants or funding from investors, stakeholders, governments, or institutions.
You will most commonly see them used in a corporate or academic or non-profit setting. But it's not just limited to only those circles, as you can create a budget proposal whenever you need to request a budget for your own causes.
Now let's move on to discuss why creating a budget proposal is extremely important.
Importance of Creating a Budget Proposal
It's important to remember that creating a detailed and comprehensive budget proposal is a great tool to significantly increase your chances of being approved for funding or grant.
This is because it presents the overall picture of the financial requirement of a project to the stakeholders or investors to help them understand the scope of your project, its cost breakdown, and its desired outcomes or results.
The great thing about creating a carefully laid-out budget proposal is that it will contain all your projected spending on a weekly, monthly, and yearly basis. This makes it easy for you to manage costs and expenses, and efficiently allocate your funds to your items and activities.
With a budget proposal, you can easily review your spending during and after your project, ascertain your spending habits and also help avoid overspending as well.
A budget proposal also acts as a reference for your final reports which you make at the end of your project. It shows how effectively and efficiently you managed your funds and where you spent them.
In short, we can say that a budget proposal will help you get a better grasp of your project.
For these reasons, it is extremely crucial and absolutely necessary that you create a budget proposal for your business or project ventures.
Read on to find out the steps involved in creating a budget proposal for your project!
Read more: Marketing Budget: What it is & How to Put it Together?
How to Create a Budget Proposal? Follow these steps:
 Step 1. Planning the Budget Proposal
The first step in writing a budget proposal involves planning. This means that you have to collect all the information needed for creating a budget proposal.
You can gather and calculate all the numbers and information relating to labor, equipment, and other costs. It is also extremely important to decide and find more details about who your target audience is going to be.
Once you have a rough outline or plan in your hand, you can start writing your budget proposal.
Step 2. Provide Project Description
When you write a budget proposal for your project, you must include a section that provides a general outline or description of your project.
This section can include an outline of the details, what the project is and why it is important or worthwhile to the company or the organization.
Step 3. State the Purposes and Goals
Once you have given the description of your project, the next step is to write down your mission or mission statement which offers the what, when, where, why, and how of your budget's purpose.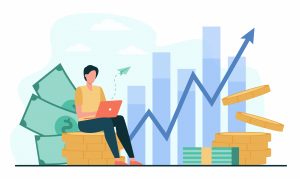 In this section of your budget proposal, you will also clearly mention the purpose of achieving your goals, objectives, and desired outcomes or results.
You can elaborate on the benefits that your project will offer through this proposal and, if possible, explain how it will exceed your costs.
Step 4. Provide a Breakdown of Costs
This is one of the most important sections of your budget proposal because it details the breakdown of all your direct and indirect costs related to the benefits being created.
Costs such as distribution costs, production costs, marketing costs, etc. come under the direct costs while legal expenses, insurance, accounting expenses, etc. come under indirect costs.
You can gather information related to both of these expenses by recording each activity and its associated costs along with it. Make sure that both these costs are broken down separately so that it's easier for the reviewers to understand your financial expenses.
Step 5. Include a Cost Summary or Financial Summary
You can include a small section of your cost summary, which is basically the total estimated cost for all your major expenses associated with your project.
You can do this by simply presenting the total cost (which includes both direct and indirect costs) or the budget for the entire project in just a few lines.
Step 6. Write a Budget Narrative
The purpose of a budget narrative is to explain how the costs are calculated or estimated and to justify the need for the cost.
In this section of your budget proposal, you can write down a justification statement that explains why each item in your budget and its expenses are important and valid.
Here, include a brief background of the usage of that item and provide a description of its purpose or need.
Step 7. Include a Timeline
It's always good to include a timeline of your spending which will show the costs that you will incur during your project on a daily, weekly, monthly or even yearly basis.
A well-structured timetable and its deliverables will provide your stakeholders with information on all possible activities and help identify the target end date of your project.
Step 8. Mention the Anticipated Revenue
You can finish your budget proposal with a section that details all the expected benefits you will receive from your project. This could be anything from revenue or profit from sales to donations and an increase in assets.
Make sure that you estimate monetary the value of the benefits and emphasize that it will be greater than your costs in order to get your budget approved.
Step 9. Review. Proofread. Edit.
The last and final step is to review and proofread your budget proposal to look for any inconsistencies or numerical errors, grammatical mistakes, or any other possible blunder.
Double-check or even triple-check your costs to ensure that all of your estimates are precise.
Edit and make the necessary changes to your proposal and it's officially good to go!
Now that you are equipped to write a well-defined and structured budget proposal, we'd like you to introduce a tool to make your proposal writing easy and error-free.
We know that creating a budget proposal can get stressful, but we believe that in this age of technology, it doesn't always have to be that way!
That's why we present to you bit.ai! Want to know more about Bit? Then scroll down right now!
Read more: Project Budget Plan: What is it & How to Create it?
Bit.ai: Tool for Creating All Types of Proposals

For any kind of business or project, the key to success is coming up with a well-defined budget. And for a good budget to be approved, you need to have a good budget proposal.
But writing a budget proposal can be tedious and time-consuming, especially when multiple stakeholders are involved in this process.
And the fact is that in most cases, a budget proposal is the effort of multiple people or teamwork. It also involves research, planning, organizing information, and lots more, making it even more difficult for you to write it.
This is where Bit comes in. It is the perfect tool to help you create documents and allow collaborative work so that the entire process of writing a proposal is effortless.
Bit.ai is a new-age document collaboration and knowledge management tool designed exclusively to satisfy all your documentation needs. It helps you create, edit, organize, manage, and share documents all under one roof! Yes, that includes your budget proposal as well!
Why do we say that bit is the perfect tool for your proposal writing? Check out these features:
Ready-made Templates: Bit has an extensive template gallery that offers over 70+ professionally designed templates from which you can choose your favorite one! This means that you can get a template for your budget proposal and just fill it in with your customized content and you'll get the whole draft ready in a few minutes!
Auto-formatting: The last thing you want to focus on while writing a budget proposal is to waste your time trying to fix its format. With Bit's auto-formatting feature your entire proposal will be formatted automatically to give you a very uniform and consistent look.
Media Integration: Your budget proposal might require you to include tables and spreadsheets for showing the financial numbers. With Bit, you can easily integrate multiple media such as tables, charts, graphs, excel sheets, etc. which can help you enhance your budget proposal.
Smart Workspaces: Since writing a budget proposal involves multiple people and information, you'll need a place to work together and store all the data. This is where Bit helps you. It lets you create infinite workspaces and folders to help you manage and organize information related to your project, finance, and budget proposal.
Real-time Collaboration: Bit allows you to seamlessly collaborate with your team and work together on the same document in real-time, chat privately, make inline comments, co-edit, and do so much more to ensure that you do not miss out on any important details to be included in your budget proposal.
Simple UI: Even though Bit is jam-packed with features, it has a simple and easy-to-understand user interface, which makes it extremely easy for new users to get on board with the platform.
That's not the end of the list. We could go talking about the amazing features of Bit, but we think it's better you experience it first-hand.
So what are you waiting for? Get Bit right now!
Conclusion
In this blog, we have helped you understand the importance of creating a budget proposal and a step-by-step guide on how to create one as well!
What's more? We even introduced you to bit, the one-stop solution for all your documentation and collaboration needs!
Now all you have to do is, get your team together on Bit and start planning for creating an amazing budget proposal for your project!
Your goals are just waiting to be accomplished! Hurry up and fulfill them! Good luck!
Further reads: 
Sales Proposal: What is it & How to Create a Perfect One?
Partnership Proposal: Definition, Importance & Steps!
15 Most Important Financial KPIs You Should Be Tracking!
Top 10 Financial Tools for Businesses in 2022!
Consulting Proposal: What is it & How to Create it? (Steps Included)
Sponsorship Proposal: What is it & How to Create it?
What is a Website Proposal & How to Write a Good One?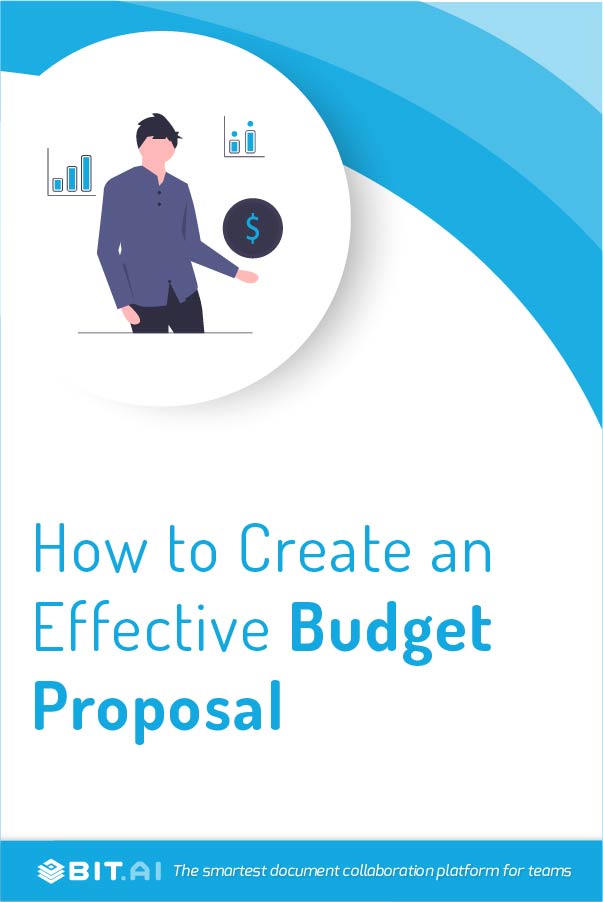 Related posts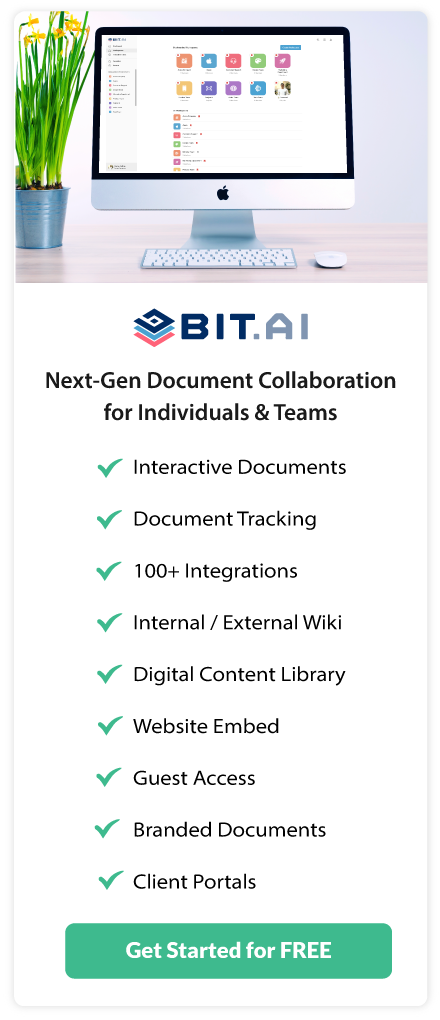 About Bit.ai
Bit.ai is the essential next-gen workplace and document collaboration platform. that helps teams share knowledge by connecting any type of digital content. With this intuitive, cloud-based solution, anyone can work visually and collaborate in real-time while creating internal notes, team projects, knowledge bases, client-facing content, and more.
The smartest online Google Docs and Word alternative, Bit.ai is used in over 100 countries by professionals everywhere, from IT teams creating internal documentation and knowledge bases, to sales and marketing teams sharing client materials and client portals.
👉👉Click Here to Check out Bit.ai.