Whether it is placing orders, delivering products, shipping, recruitment, onboarding, or other activities, every business comprises several business processes that bring it to life.
If you take a closer look at every successful business, you will find that its success is often the result of the effective execution of these essential business processes and activities.
For a business to function well and for tasks to be completed smoothly, every action by every team member, every piece of information, and communication of data and other details, must flow in a sequence and harmony.
To achieve this, there needs to be a blueprint that will help you better understand your business and its processes. This is where business process mapping comes in. It helps visualize your processes and helps you get an idea of the overall impact of each process and task. 
If you're completely clueless about business process mapping, then worry not, we've got you covered. In this blog, we will give you an overview of what business process mapping is, why it is important for your business, and the steps involved in creating one!
Ready to get started? Let's go!
What is Business Process Mapping? (Definition)
Business process mapping is a technique used to visually depict business processes and steps required to finish a task. It visualizes how processes such as hiring, ordering, shipping, etc. should function from the start to the end.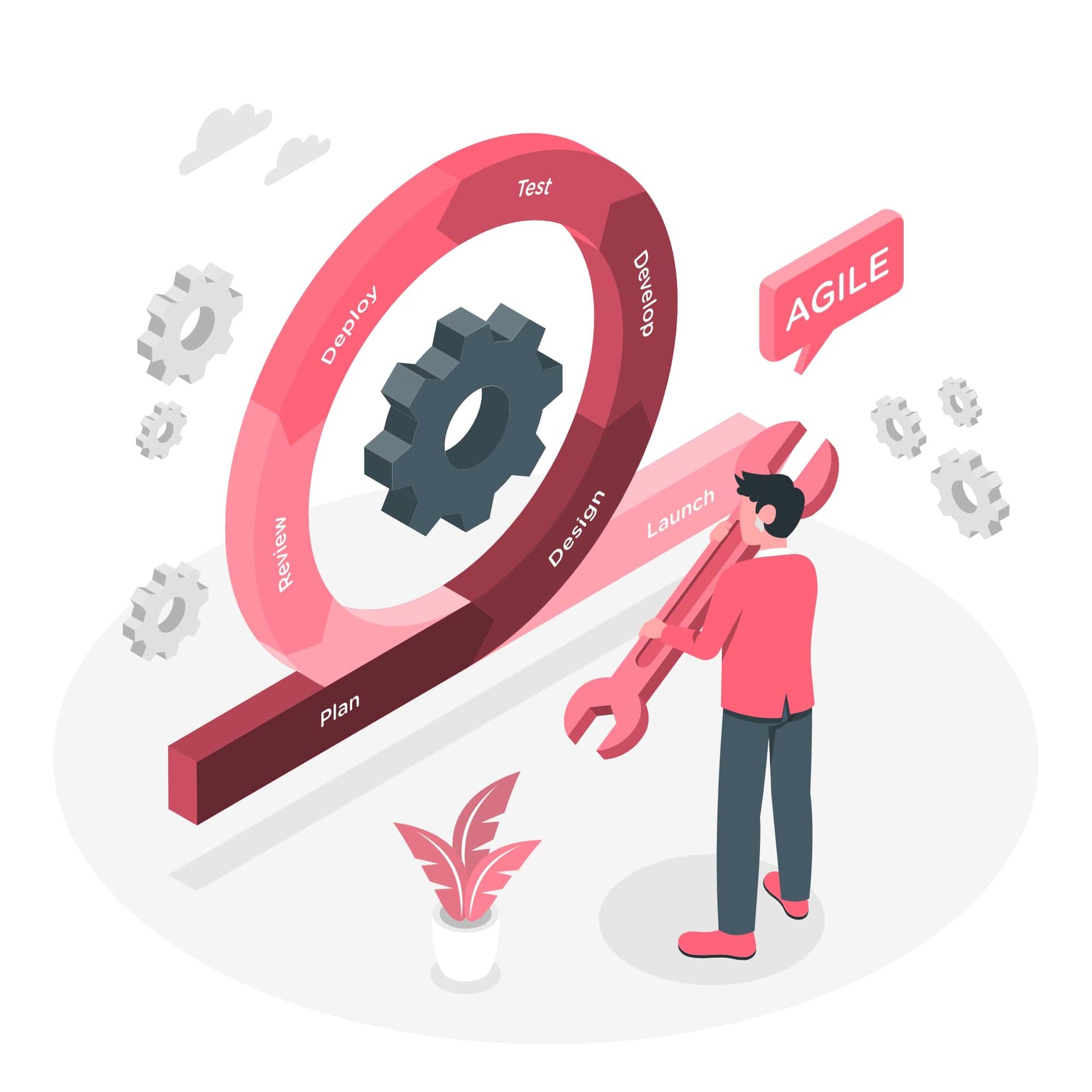 This powerful technique answers the who, what, when, where, and how for the business processes and helps you analyze the why the aspect of it as well.
Typically, business process mapping utilizes charts, diagrams, flowcharts, and symbols to properly identify every step in the process, clarify roles and responsibilities, and map out its sequence.
Business process mapping provides control over how the process functions, eliminates redundancies, improves visibility, and simply gives you a detailed understanding of business processes. It is therefore a mandatory business tool used by all successful businesses.
Now let's take a closer look at how business process mapping is beneficial to a business or organization!
What is the Importance of Business Process Mapping?
1. Provides a Snapshot of a Business
In a simple sense, business process mapping is about providing a clear picture of how several business functions are to be carried out from start to end. It essentially offers everyone in the organization a snapshot of how your business is doing in the present and provides a mechanism to look at how you could do it more efficiently in the future.

2. Offers Visibility and Clarity
As business process mapping is a visual framework, it offers clarity to both employees and management about the various processes that unfold within the organization. It also gives employees the visibility to help them understand where they fit within the organization and how they impact the several areas of a business.
3. Prevents Confusion
With business process mapping, employees do not have to make predictions on their own nor make wild guesses of what needs to be done by whom, when, and why. With a clear-cut business process defined and laid out, confusion, conflict of interests, and obligations can be avoided and the business can run effectively.
4. Identifies Risks
Issues and problems can occur at any time, anywhere. What can help you identify these issues and risks quickly is a business process map. With an overall view of all the business processes, you can quickly recognize potential risks and issues and get all the information you need to address them before it arises and causes any damage.
Now that you know the several benefits of having a business process map, let's take a look at the steps involved in creating one!
9 Steps To Create a Business Process Map!
1. Choose a Process
To create a business process map, you need to first and foremost choose a process in your business that you intend to work on. Pick something crucial to your business and easy to track quantitatively. This helps set a business process map model or basis for the next one as well.
2. Collect Information
The next step in business process mapping is gathering as much information as possible about the process you selected. This can include all the goals, steps, and tasks involved, duration, necessary resources, and desired or expected results.
You can gather all this information by observing or interviewing your stakeholders.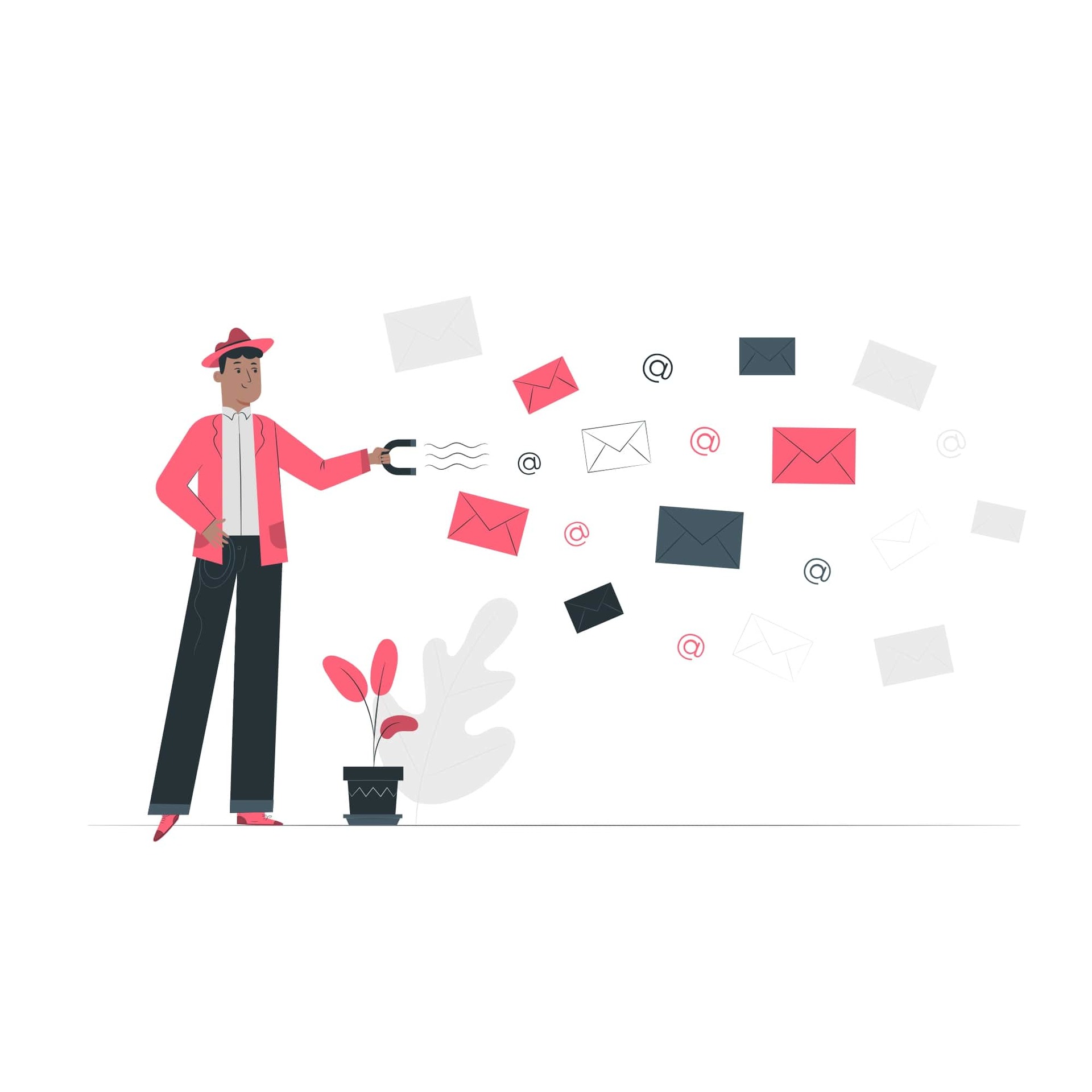 Try to get as much information as you can so that once it's time to create the process map, you can filter out the unnecessary and excess data. Once all the information is gathered, you can plot them into your process map and create a comprehensive output.
3. Gather a Team
Now that you have all the information gathered, the next logical step is to assemble a team. You must identify the key players within a company or enterprise. These key players must include the people who are actively part of everyday activities and are both responsible for said activities.
Make sure that you assign and allocate the right team of people to help you create your business process map. Ensure that people are involved in the different activities of the process and always get their feedback and inputs throughout the process mapping journey.
4. Specify Human Tasks
This is pretty straightforward. You must make a list of what activities must be undertaken by employees only in the entire process. This does not have to be done in a very formal way, you can even just manually jot down notes of who needs to do what.
It is crucial to know the nature of each task and have the foresight to assign specific tasks to specific persons. Some tasks may be easily executed by a single individual and need no added effort or attention by others, thereby saving manpower.
On the other hand, some tasks require a team effort and extra brainstorming. It is thus, crucial to determine who is responsible for each task.
5. Highlight System Tasks
Certain tasks are better executed by machines. This can include transferring data, analysis of information, sending bulk emails, etc. Instead of wasting time and manpower doing such activities, it is better to highlight what the system should do and leave it to the machines. To do that, the system tasks must be properly highlighted and defined.
6. Efficient Planning
Some tasks may need to be worked on first, some may occur in succession while some may be operated in parallel and dependent on other tasks. This is where efficient planning on the sequence of tasks comes into play.
Once you identify what needs to come first, what should happen next, and so on, business process mapping will be smooth sailing going forward.
7. Laying of Baseline
After gathering all the necessary details, the next thing you need to do is to create a baseline map that will lay out everything you are doing, the current processes, and even the bottlenecks and flaws.
In your business process map, you can include some basic components such as the overall workflow process, the tasks involved in it, the flow of the process and tasks, events or triggers that redirect the process, and the key people or participants involved.
Doing this will help you get a better understanding of what is working, which processes are inefficient, and what needs to be changed or redesigned.
8. Visualize
Now that all the important and necessary details are sorted through and your entire baseline is laid out, you can focus on visualizing your business process map. Use flowcharts, diagrams, and symbols to visually depict the several business processes and map out the entire sequence.
9. Monitor and Improve
Yay! So now you have completed the entire business mapping process, however, it does not just end there. You need to constantly monitor how it functions so that you can identify issues and areas that need improvement and work.
Doing this will help you come up with new strategies that can further improve your processes. Just continue to monitor, optimize, and improve so that you can achieve your business goals and improve your overall enterprise.
Now that all the steps required for business process mapping are laid out, here are a few tips and tricks, or in other words, the best practices that can be followed further improve the whole deal! Let's check them out!
What Are Some Business Process Mapping Best Practices?
1. Keep it Simple
The need to impress can often lead to overly complicated presentations and result in a business process mapping so complex that it loses its whole purpose. A great and efficient business process mapping can be easily understood by all. So, the key is to stick to the basics, avoid complications and redundancies, and just remember to keep it simple.
2. Revision is Key
An idea may seem perfect at first, but that doesn't mean you should settle and move on. Keep in mind that business process mapping is a dynamic process and should always be open to change.
Revisiting the nooks and crannies of your mapping and finding ways to improve should be the overall motto. So, revise, revise, and never let your work stale.
3. Prioritize Goals
Just because a business map is a depiction of the process, does not mean it should lack purpose. Always keep your eyes on the prize, and by that we mean, keep note of your goals. Whether it is to speed up the process or focus on improved communication, or simply enhance quality, you must prioritize your goals and focus on them as you create your business process map.
4. Be Realistic
The urge to overachieve can be strong, but you should always keep your feet planted firmly on the ground. For instance, if a task requires at least 2-3 employees, do not fall into the delusion of assigning it to one individual and overextending employees. Instead, be realistic and set realistic goals.
5. Focus on a Common Situation
Sometimes we tend to become preoccupied with certain discrepancies that can occur. Although setbacks can occur and exceptions are bound to happen, it is best to focus on the normal and most common situations before thinking about exceptions. In case of any exceptions, you can modify your process map accordingly.
6. Remove Unnecessary Tasks
While creating a business process map, it is easy to fall into the trap of overplanning and include unnecessary details and tasks which in introspection, may seem redundant. Therefore, it is best to properly review the list of tasks and identify and remove what is not needed.
Wrap Up
Business process mapping is crucial to running an efficient business. Without it, there will be chaos and confusion and this would just lead to more mistakes.
To help your organization have a smooth functioning business process, we have armed you with anything and everything you need to know about business process mapping.
Now, all there's left for you to do is start creating your business process maps right away! Hope we helped! Good luck!
Further Reads: 
What Are Business Objectives, How To Set & Achieve Them?
What is Business Pitch & How To Create it?
Stakeholder Mapping: Definition, Importance, Process & Tools!
9 Powerful Mind Mapping Software & Tools for Business!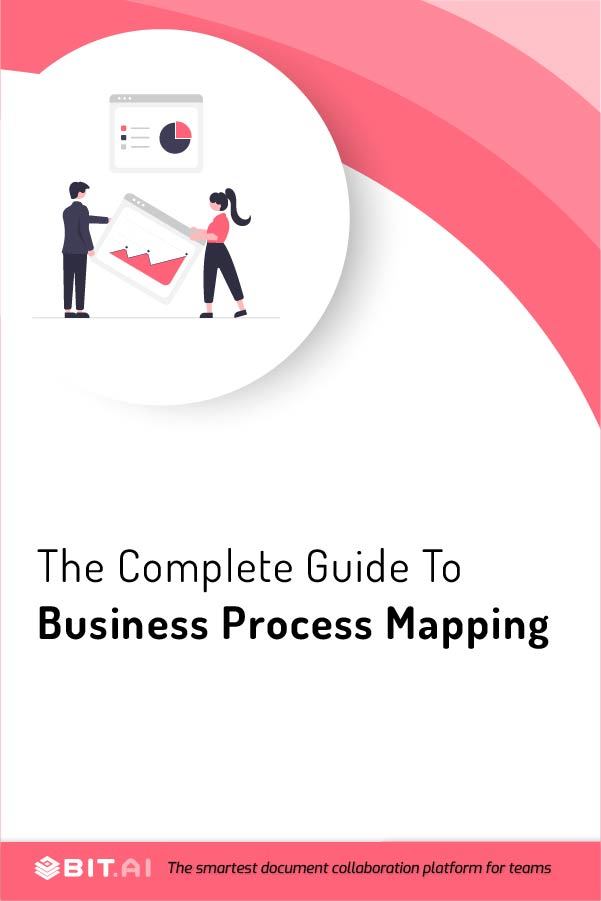 Related posts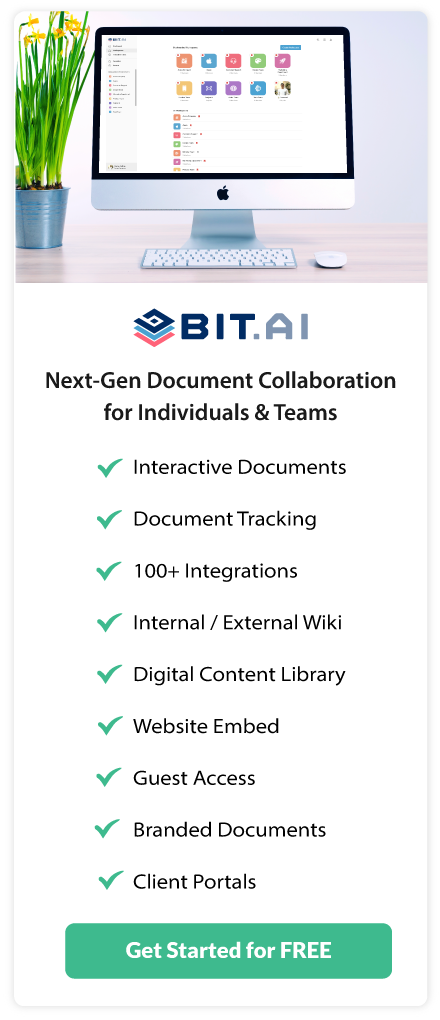 About Bit.ai
Bit.ai is the essential next-gen workplace and document collaboration platform. that helps teams share knowledge by connecting any type of digital content. With this intuitive, cloud-based solution, anyone can work visually and collaborate in real-time while creating internal notes, team projects, knowledge bases, client-facing content, and more.
The smartest online Google Docs and Word alternative, Bit.ai is used in over 100 countries by professionals everywhere, from IT teams creating internal documentation and knowledge bases, to sales and marketing teams sharing client materials and client portals.
👉👉Click Here to Check out Bit.ai.