Time is the most important asset we all have. Once gone, you will never get it back, which is why making the most of it matters. This is why a lot of us try to be productive every day, try to do as much as we can in the limited time we got.
However, in our pursuit to be hyper-productive, we overlook little things that are costing us our time. One such thing we unknowingly waste our time on is looking for files and documents.
McKinsey reported that "employees spend 1.8 hours every day—9.3 hours per week, on average—searching and gathering information".
Put another way, businesses hire 5 employees but only 4 show up to work; the fifth is off searching for answers, but not contributing any value. Yep, almost 2 hours a day looking for that document your coworker sent you a week ago.
Every day businesses create and manage large amounts of business documents, such as manuals, proposals, how-to guides, blog posts, sales decks, onboarding material, HR guidelines, checklists, press releases, and more. As your business becomes successful, your team grows, and you produce more documents and files on a daily basis.
It's a blessing in disguise- the very success of your business leads to increased chaos and confusion in the organization. This is where a document management software can come to your rescue.
But before we introduce you to an amazing document management tool, let us first explore the need for manging documents the right way along with some tips to do so. Read on…
Why Managing Your Documents is Crucial for Business Success?
The more we rely on documents for our day-to-day work, the more important it becomes to have strong systems in place to manage them.
While documents are vital to our work, they are accountable for a lot of inefficiencies in our workflow. We all have spent hours looking for a document on our laptop or desktop, pen drives or hard drives, inbox, Slack/Skype messages, cloud apps, and more.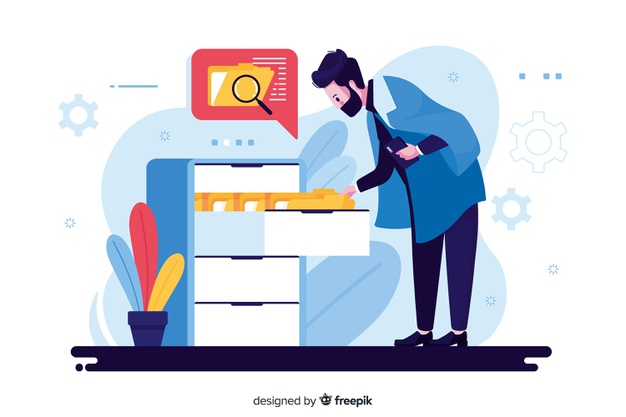 Moreover, we often need some documents approved by our managers or seniors which brings a new set of challenges of its own. The process of document submission, evaluation, and approval takes a lot more time than it should. These documents travel from desk to desk and can get neglected or misplaced, slowing down our workflow.
Take a look at these stats: 
77% of business owners want to access files remotely.
On average, a professional spends 18 minutes searching for a document, which adds up to nearly 50% of their total time on the job.
Almost 20% of the business time – the equivalent of one day per working week – is wasted by employees searching for information to do their job effectively.
Document challenges account for 21.3% productivity loss.
7.5% of all paper documents get lost.
Companies with annual revenues between $500k and $1 million can save as much as $40k per year by switching the need for digital document management.
As you can see, not managing documents correctly can lead to chaos in the organization which hampers productivity. Here are some of the ways in which you can manage your company documents easily and efficiently.
Read more:  The Ultimate Guide To Document Management Workflow

Tips to Manage Your Documents Efficiently
1. Lay down the standards beforehand
The first thing you need to do in order to create a fool-proof organizational structure for your documents is to lay down the standards. If you have certain templates for your business documents like invoices or financial reports, make it accessible to all stakeholders and employees.
Train your employees on the procedures they need to follow for sharing and reviewing documents. This is especially important if your document creation involves the collaboration of various employees or if you have a remote team.
2. Use a single cloud storage platform
For maximum efficiency, make sure your team is using the same cloud storage platform. Since there are many cloud storage services out there, it makes the process of finding and sharing documents impossible.
Make sure you pick a platform and stick to it. If you allow employees to use the cloud storage app of their choice, make sure to use a tool like Bit which can help you bring all your work from different cloud storage apps in one place.
3. Manage email attachments
According to Econsultancy, employees send and receive about 15 emails that include attachments per day. We are guilty of using email as a collaboration tool when it clearly wasn't meant to be one. Sharing files and documents through emails lead to a complete mess.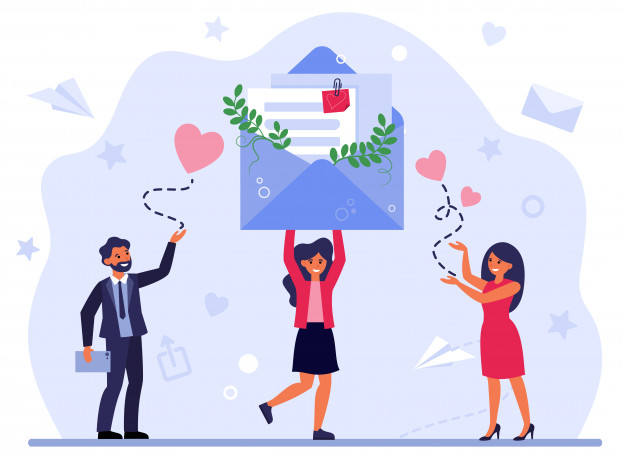 If you share a file multiple times, it leads to countless versions of the same file. This adds to your already overburdened inbox and leads to a ton of follow up questions by people confused over the original and updated file. "Who has the latest version?" will be the only constant thing you are going to hear after CC-ing a document to a bunch of co-workers. Sharing documents via a document management system gets rid of all the efficiencies of email attachments easily.
4. Deploy standard naming convention
Lay down the ground rules of naming documents and files so that they can be searched easily. File names can involve things like dates, status, format, and more to describe the file in detail. Such names make the files easily searchable and scannable. Make sure to pass on these naming conventions to your team members so everything stays organized.
Read more: The Ultimate Guide to Document Management System
5. Use nested folders
Nested folders add a natural hierarchy to the organizational system and allow you to structure information systematically. With every layer of the nested folder, you get a bit closer to your file, making it easy to follow a certain path to information. Make sure your folders have a logical hierarchy by starting with the main folder and creating sub-folders for different departments/teams/topics.
6. Separate them by format
While naming and organizing in nested folders is great, separating files by their format is an effective way to organize your files and documents.
Combining this with our nested folders tip can result in finding files quickly and easily. For example, your media files can be kept in separate folders which can have their own sub-folders in terms of different media formats like videos, images, PSDs, etc.
7. Delete unused documents
Documents can pile up quickly as your companies grow. Even though it's important to keep a record of past info and data, deleting outdated or corrupt files is an easy way to keep things organized. Set apart some time in the future solely for getting rid of extra files, folders, and documents that are not needed by anyone in your team.
Now that you know all the best practices to keep your files organized and manage documents efficiently, let us introduce to you an awesome document management tool that will do all of this work for you!
Read more: IT Documentation: A Comprehensive Guide
Bit.ai – The Best Document Management and Collaboration Tool on the Planet.
A document management software that is simple to use, allows you to create, manage, and share documents, has great search, and is scalable with your business is hard to find. This is why we came up with Bit, the best document management platform on the planet!
Bit.ai is a new-age document management and collaboration tool that helps teams to collaborate, share, track, and manage all company documents, files, and other content in one place. Imagine sharing, collaborating, and working together in one central location.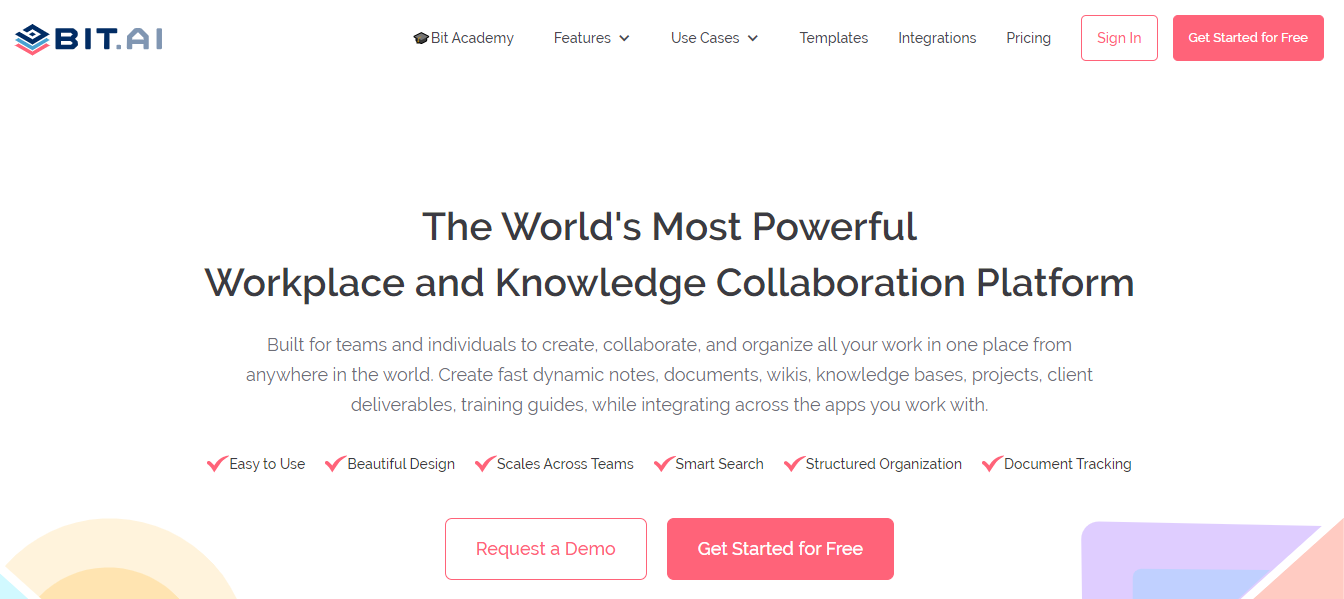 Bit documents have been created to allow projects to be completed, reports to be analyzed, and decisions to be made by pulling information together wherever it lives on the internet.
Multiple people can simultaneously collaborate and create a smart document in real-time. It's a wonderful way to manage projects, create client-facing material, brainstorm, share meeting agendas, create proposals, and most importantly, share and manage information and knowledge! Bit's smart editor makes the process of documentation and content creation quick and easy.
Simple, Clean UI: Bit has a very minimal design aesthetic to it, allowing a newbie to quickly get on board with the platform. Even though the platform is feature-rich, it does a great job as to not overwhelm a new user and provides a systematic approach to work.
Smart Workspaces:  Information is often scattered in cloud storage apps, emails, Slack channels, and more. Bit brings all your information in one place by allowing you to organize information in workspaces and folders. Bring all your documents, media files, and other important company data in one place. Workspaces can be created around projects, teams, departments, and clients to keep your documents, data, and information organized.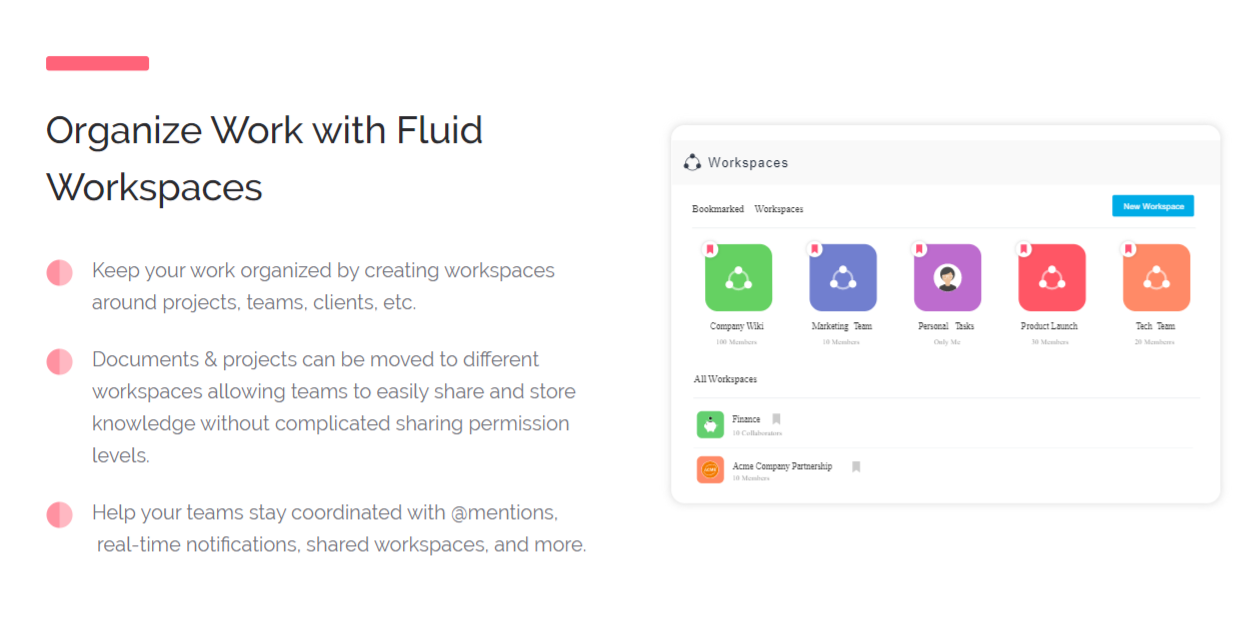 Nested Folders: Apart from creating multiple workspaces to keep your documents organized, you can further optimize the structure by creating an unlimited number of folders and subfolders.
Content Library: Bit's content library helps teams save and categorizes digital content (images, videos, music, etc) and assets you use frequently inside documents, making it easy to reuse any digital asset to create other documents. You can also integrate with your cloud platforms and quickly add content to your content library. Add content from Google Drive, OneDrive, Sharepoint, and Box.
Smart search:  Bit has very robust search functionality that allows anyone to search and find their documents swiftly. You can search workspaces, folders, document titles, and the content inside of documents with Bit's rich-text search. On the other hand, Bit's content library helps teams save and categorizes digital content you use frequently inside documents, making it easy to find and reuse any digital asset.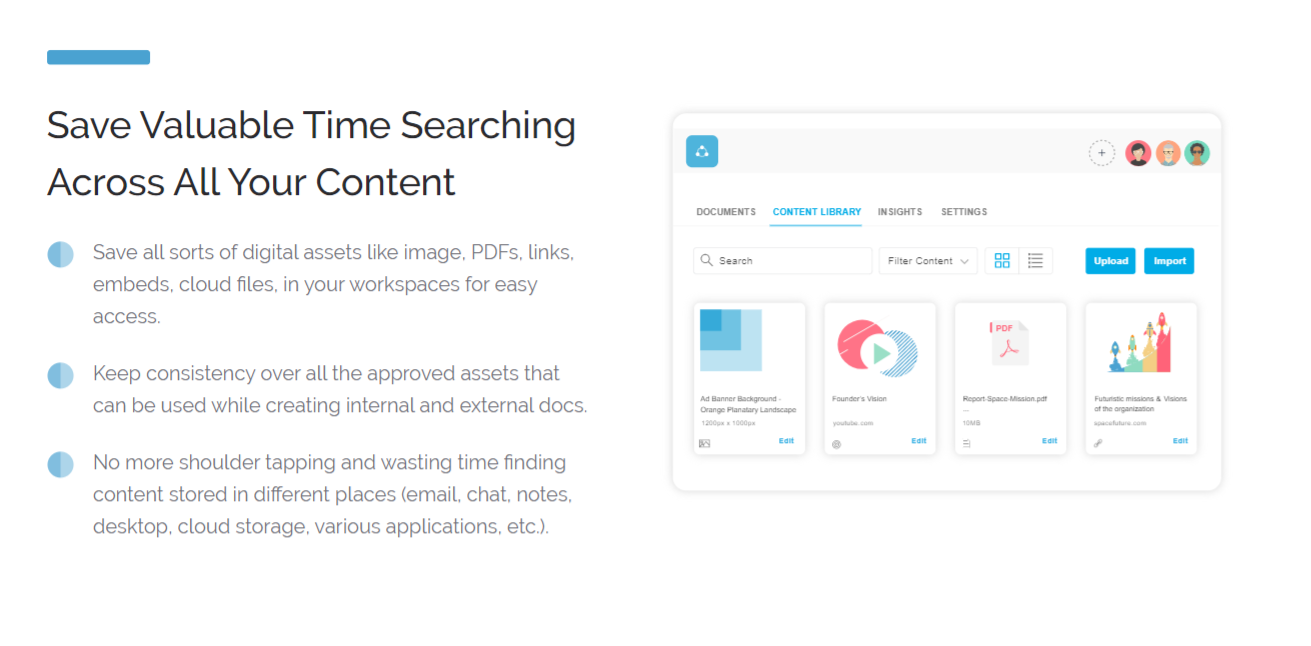 With the ability to effectively label content, users can search their digital assets using keywords, titles, descriptions, or tags. They can even search for files based on their source. (i.e., YouTube). This is extremely useful for new hires to not feel overwhelmed while looking for information.
Brand consistency: Focus on the content and let Bit help you with the design and formatting. Bit documents are completely responsive and look great on all devices. With amazing templates and themes, Bit docs provide you with the type of brand and design consistency which is unheard of in the documentation industry
Integrations to keep everything together: Companies use an average of 34 SaaS apps! No wonder why most of our time is spent hopping from one app to the next, looking for files and documents. This is why Bit.ai integrates with over 100+ popular applications (YouTube, Typeform, LucidChart, Spotify, Box, etc.) to help teams weave information in their documents beyond just text and images.
Sharing: Bit documents can be shared in three different states:
Live state: A live state meaning that all changes that you make to the document will update in real-time. If you are sharing your documents with clients, partners, or customers they will always get your most up-to-date changes.
Embeds: You can embed Bit documents on any website or blog. Bit docs are fully responsive and render perfectly on your website.
Tracking: You can track your documents and gather real-time insights to understand how users interact with your content. See how much time users spend viewing documents, scroll ratio, user information, and more.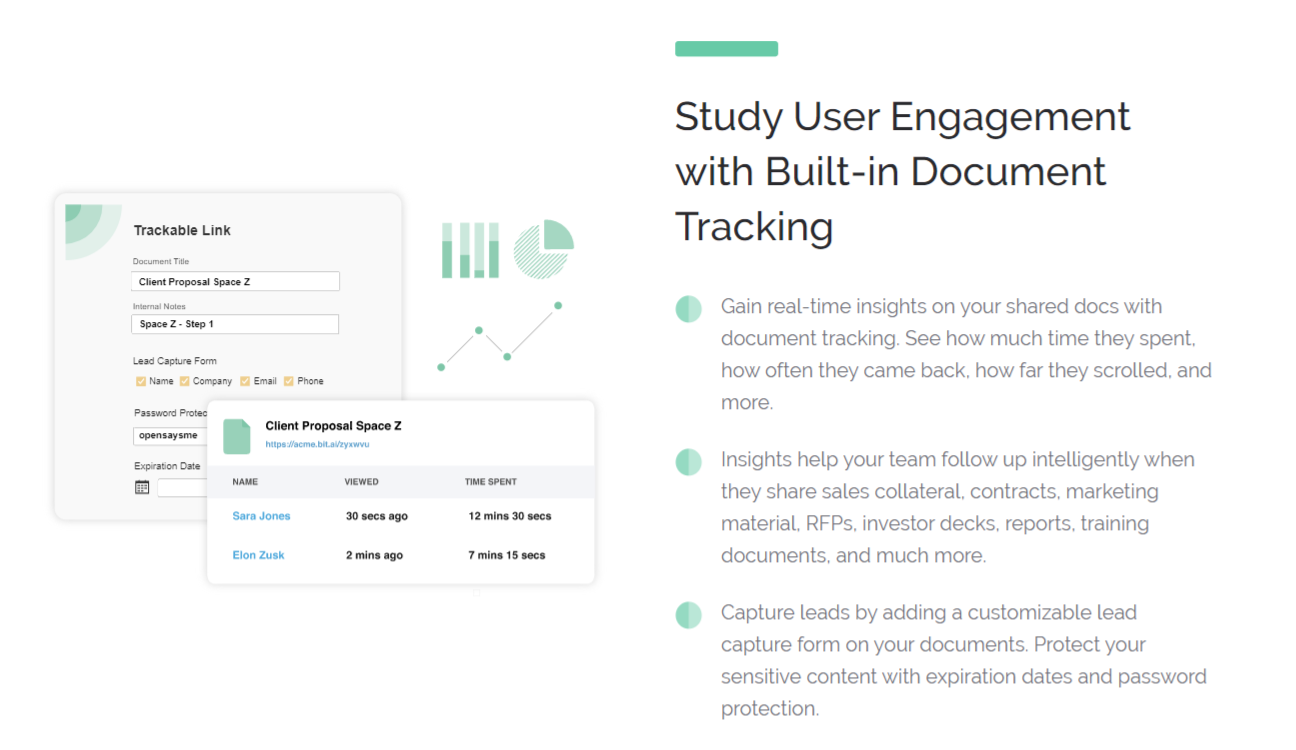 Tons of other features: Bit has a plethora of amazing features like version history, document tracking, cloud-upload, document locking, document expiration, and much more, making it a well-rounded document management tool.
Bit checks all the boxes by allowing you to create and edit documents collaboratively, keep them organized in workspaces and folders, search and access information quickly, and track your documents to get detailed analytics.
It helps preserve key knowledge for everyone to access, facilitating better decision-making, reducing the chances of error, stimulating innovation, and encouraging a culture of constant learning.
Over to You!
Every business needs to manage the documents they produce, organize and streamline them, and make it accessible to employees as and when they need it. With Bit, you don't have to worry about all of this as the platform does the majority of the work for you!
No more pulling your hair out looking for documents and files and shoulder tapping your co-workers. Just sign up for a free account and manage your documents easily with Bit!
Further reads: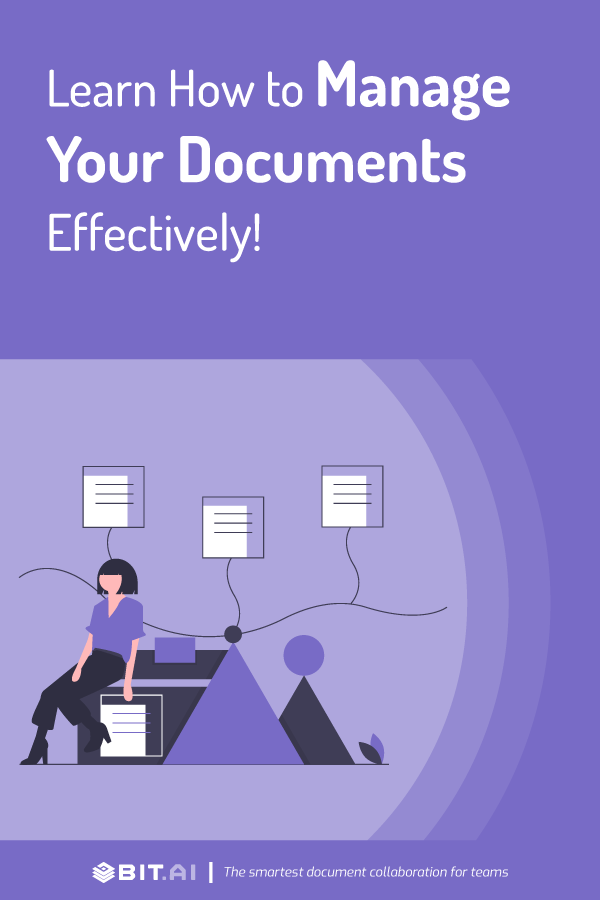 Related posts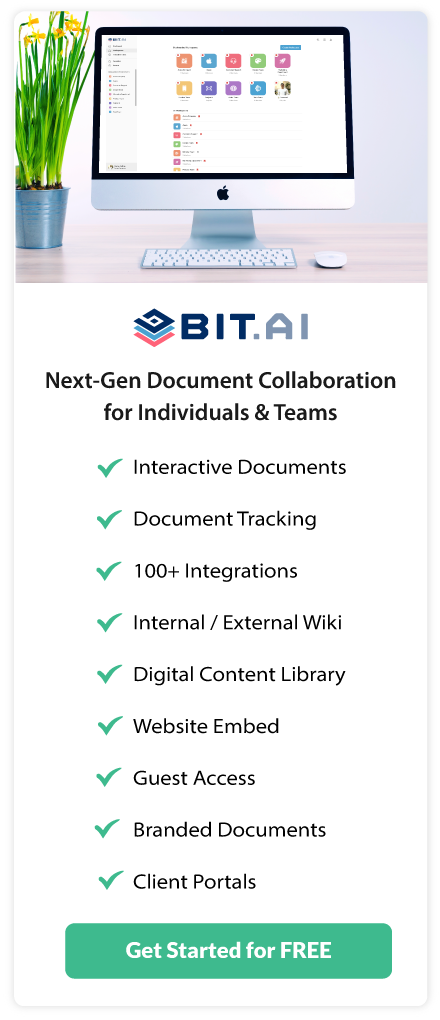 About Bit.ai
Bit.ai is the essential next-gen workplace and document collaboration platform. that helps teams share knowledge by connecting any type of digital content. With this intuitive, cloud-based solution, anyone can work visually and collaborate in real-time while creating internal notes, team projects, knowledge bases, client-facing content, and more.
The smartest online Google Docs and Word alternative, Bit.ai is used in over 100 countries by professionals everywhere, from IT teams creating internal documentation and knowledge bases, to sales and marketing teams sharing client materials and client portals.
👉👉Click Here to Check out Bit.ai.