A recent research from Zuora found that 71% of adults across 12 countries have subscription services and 74% believe that in the future, people will subscribe to even more services and own less physical goods.
To say we live in a subscription economy would not be an overstatement. With changing consumer preferences, people now increasingly favor access to services instead of the ownership of physical products.
This is why we see so many businesses, especially Saas (software as a service), taking the world by storm. While customer preferences have shifted towards subscriptions, maintaining such a billing model has not been easy for businesses.
Maintaining customer records, gathering invoice details, settling payments,- all have been tiresome and time-consuming, to say the least.
Thus, we decided to talk about some of the best online subscription billing software platforms out there, that do it all for you.
What is an Online Subscription Billing Software?
An online subscription billing software helps manage all aspects of your billing and sales automatically. These software monitors and tracks all transactions and payment details, helping your organization manage revenue and provide better customer service.
List of 10 Best Online Subscription Billing Software Platform
While subscription billing platforms handle all aspects of a customer lifecycle, saving you time and money, finding one can be a real pain. With so many tools to choose from, it becomes impossible to decide which tool would be perfect for your business.
This is why we decided to test out some of the top-rated subscription billion software to make the decision a bit easier for you. So without further ado, let's get started…
Zoho Subscriptions
Recurly
Chargebee
Chargify
Profitwell
Stripe
SaaSOptics
Sage Intacct
Braintree
2Checkout
Zuora

Kicking off our list is Zoho Subscriptions, an end-to-end subscription billing software that helps automate recurring billing, manage subscriptions, and get paid on time easily. No more manually sending invoices as Zoho Subscriptions automates proration, sets up billing frequencies and cycles, bills across the globe, and stays tax compliant.
Using Zoho Subscriptions, businesses can store customer data securely and can collect payments both offline and online. Zoho supports multiple currencies so the customer has a frictionless experience while paying for your services. Managing customers was never this easy as Zoho allows you to provide add-ons and discount coupons right from their software.
Zoho also supports a self-service portal for customers and provides them a risk-free billing experience. You can choose from a wide variety of billing templates and white label the payment pages. Get important metrics like MRR, churn rate, LTV (lifetime customer value), and more with beautiful reports.

Some standout features of Zoho Subscriptions
Automate and personalize the entire billing cycle
Get reports on sales, churn, LTV, tax liabilities, and more
Integrates with Zendesk, G Suite, Razorpay, Paypal, and more
Pricing: 
Free plan with limited features
Paid plans start from: Basic plan: ($49 per month – 500 customers), 3 users, Standard plan: ($99 per month – 2000 customers, 5 users), Professional plan: ($249 per month – 5000 customers, 10 users).

Trusted by Lucidchart, Twitch, Asana, and other reputable Saas companies, Recurly is another great online subscription billing platform. Recurly allows businesses to create as many billing plans as they want, providing flexibility to the end-user. Businesses can build a catalog of items and list their pricing, description, and other key details to make the billing process more streamlined.
You can set up both one-time payments or recurring purchases with Recurly and can track and analyze sales. With its Revenue Optimization Engine, Reculry claims to improve monthly revenue by 12%. Companies can also offer free trials to customers and configure the trial length easily.
It automatically prorates billing variations and automates upgrades, downgrades, or refunds. A great feature of Reculrly is the ability to pause a subscription for a set or an unlimited period of time to reduce cancellations. Automatically notify customers of any changes via email and customize the content to reflect your brand's "voice".
Some standout features of Recurly
Machine learning to minimize churn and maximize profit
Integrates with Paypal, Stripe, Braintree, and other global gateways.
Easily calculate LTV, churn, and other key metrics.
Pricing: 
Free plan with limited features
Paid plans start from: Core ($149/month + 0.9% of revenue), Professional (contact sales), Elite (contact sales).

For B2B SaaS companies, Chargebee is one of the leading subscription billing platforms. Companies can make use of 480+ recurring billing scenarios and automate their billing process completely. With many billing options, companies can try out newer payment options and see what works for them.
Create a no-code checkout and catalog page without depending on your developers. With Billing LogIQ, companies can bill customers on a specific date or set custom billing dates for each customer. Auto-calculating prorations for upgrades, downgrades, or cancellation makes it easy to manage the entire customer billing cycle.
Chargebee gives you a 360-degree view of your customer by reporting numerous metrics like average revenue per subscription, customer lifetime value, MRR, and more. Chargebee also offers 100+ local currencies and payment methods to meet the needs of all your international customers.
Some standout features of Chargebee
Plug and play integrations with 23+ payment gateways
Different payment options like flat fee, pay as you go, or customize it as you want.
Trial management and product catalogs
Pricing: 
Free plan with limited features
Paid plans start from: Rise ($249/month), Scale ($549/month), Enterprise (contact sales).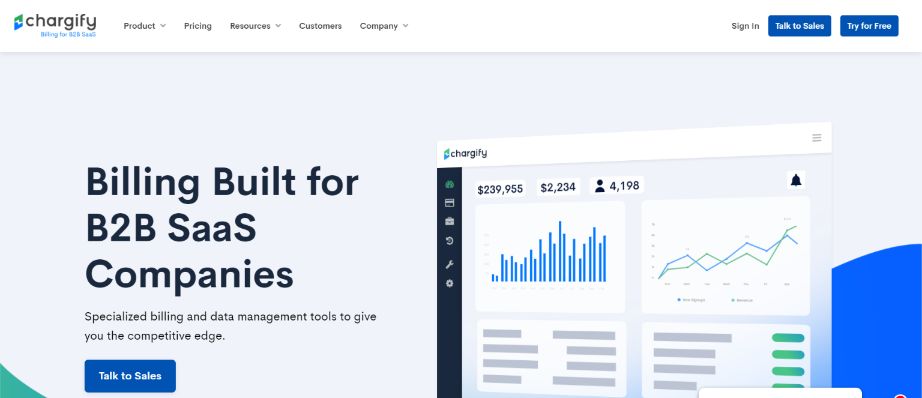 Chargify is an event-based subscription management software. Companies can set up multiple types of billing scenarios like one-time billing, recurring subscriptions, quantity-based, prepaid, and even based. They can also create PCI compliant signup pages that are mobile responsive.
Users can access billing history, balances, active coupons, notes, plan changes, and more from an easy to use dashboard. Modifying existing customer details and billing information and changing their plans is fairly easy. Chargify's Billing Portal is great for self-serving customers looking to upgrade or downgrade their subscription or checking their billing history.
Chargify also allows you to send automated welcome emails, trial design emails, receipt after a transaction, and more. Understand growth metrics and get real-time updates on MRR, most used products, daily email snapshots, and more.
Some standout features of Chargify
In-app revenue alerts and email notifications
Integration with accounting software like NetSuite, QuickBooks, Xero, & more
Revenue retention analysis
Pricing: 
Free plan with limited features
Paid plans start from: Scaling ($299/month), Success ($499/month), Specialized (contact sales).

Trusted by over 14,000 companies worldwide including Vice, Zenefits, LogMeIn, and more, ProfitWell is next up on our list. Profitwell claims a 37% average increase in recovery rate using ProfitWell Retain to win-back customers. The platform is fairly easy to use with a ton of interesting features.
With complete revenue reporting, users can see granular metrics like MRR and the number of upgrades, downgrades, and cancellations. You can also track lifetime value and metrics like ARPU (average revenue per user). With deep segmentation, brands can organize customers based on demographics and reach out to them accordingly.
With an automatic pricing model, Pricewell provides you a price audit and suggests your pricing strategy for maximum conversions. Pricewell also provides benchmark reports to show you how you stack up against competitors or comparable companies. With mobile apps for both iOS and Android, stating on top of your subscription goals was never this easy.
Some standout features of ProfitWell
Pricing and retention audits
Integrates with Stripe, Paypal, Chargebee, Braintree, and more.
Tax, geography, and currency reporting
Pricing: 
Free plan with limited features
Paid plans start from: Retain (contact sales), Recognized ($1000/month), Price Intelligently ($15k/month)
Read more: 11 Budgeting Tools & Software to Keep Track of Business's Budgets!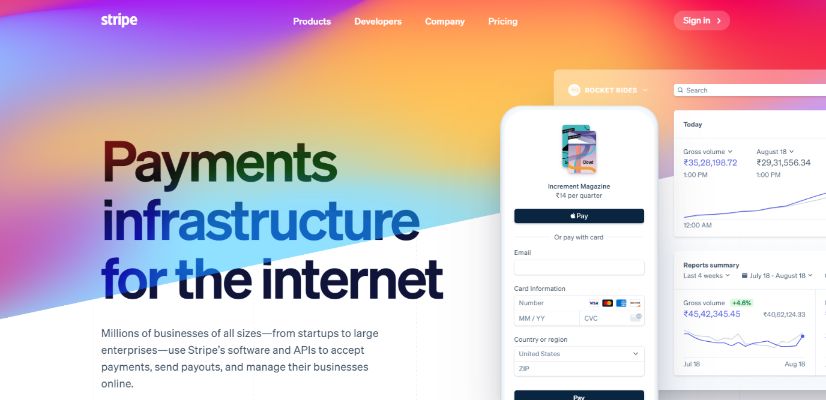 With over 135 currencies and payment methods supported, Stripe is one of the most popular payment gateways out there. Stripe billing, Stripe's subscription management platform is a great software for managing billing and customer invoices.
Quick to set up, Stripe allows you to start collecting one-time or recurring payments via bank transfers, cards, or other popular payment methods. From per seat pricing to metered billing, Stripe can handle everything you throw at it. The platform also supports coupons, free trials, add-ons, prorations, averages, and more.
With automated failed payment emails, smart retries, and automatic card updater, Stripe allows companies to reduce churn and improve revenue. In fact, in 2019, Stripe helped companies recover 41% of failed invoices on average. Stripe provides automated reporting on growth metrics like churn and retention rates as well as easy bill syncing.
Some standout features of Swipe
Easily integrate billing API with existing apps, websites, CRM's, etc.
One-time, recurring, usage-based, and many more billing models
No code required to setup
Pricing: 
Free plan with limited features
Paid plans start from: Starter (0.5% on recurring charges), Scale (0.8% on recurring charges)

SaaSOptics is a subscription billing software for B2B Saas companies. From order management and revenue recognition to billing and reporting, SaaSOptics does it all. With order management, you can sync orders between CRM and GL and get rid of pesky spreadsheets and back and forth emails.
Upon signing up, you can quickly create subscription records, invoicing, and deferred revenue for all your customer contracts. With built-in CRM users can check MRR, the total balance of accounts receivable, ARR, and open invoices. All your invoice info is in one place as SaaSOptics brings payments, balances, activity history, and more in one neat dashboard.
Get clear, time-stamped visibility on the invoice at per customer level and offer payments via cash, card, wire, or ACH. With fully automated tax calculations, avoid liabilities and automate sales tax calculations.
Some standout features of SaaSOptics
Create financial reports automatically
Avoid liabilities with tax calculations
Get all customer info in one place
Pricing: 

Another great cloud-based subscription billing platform is Sage Intacct. A financial management tool, Sage Intacct provides a high level of automation to your billing process, freeing up a ton of time and effort.
Automated subscription-payment billing, automated revenue recognition, seamless integration with Salesforce- Sage Intacct is a great tool that does it all. With built-in tiered and usage-based pricing, Sage Intacct helps you save time and effort and brings sophistication to your billing process.
Quickly understand ARR, MRR, and other key Saas growth metrics in one easy to use dashboard. With amazing financial reporting, all key stakeholders- investors, executives, partners, etc can see data visually and understand bottlenecks.
Some standout features of Sage Intacct
Integrate with Salesforce to bring all customer data in one place
Automate billing, revenue recognition, invoices, and more
#1 in customer satisfaction on G2 Crowd.
Pricing: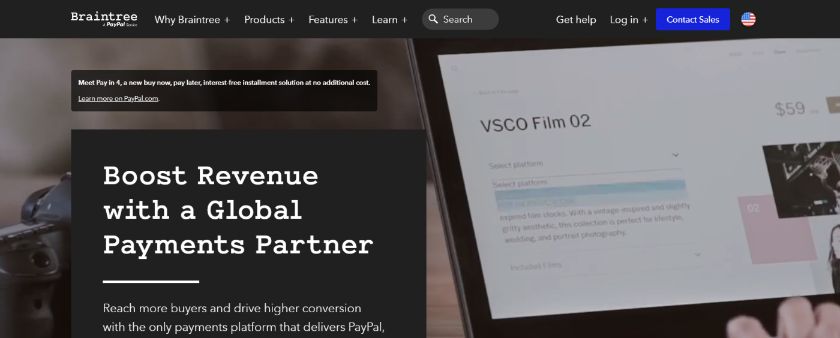 Braintree by Paypal is another great subscription billing platform that works in the cloud. Users can create custom pricing plans for their customers and add discounts, promotional periods, add-ons, and rewards. With built-in proration, customers can upgrade or downgrade their plans as per their needs.
Keep customer info in Braintree's Vault to make repeat purchases easy and smooth. It also updates customer's credit card details with an account updater. Braintree has excellent reporting as users can see subscriptions, plans, churn, billing cycles, and more.
Some standout features of Braintree
Get instant notifications onset events
Store customer info securely
Flexible and prorate billing plans
Pricing: 

An all-in-one monetization platform, 2Checkout's subscription billing is great for growing businesses looking to improve revenue and reduce churn. With flexible pricing and rating engine, customers get an enhanced checkout experience driven by personalized carts.
With its revenue recovery tool, businesses can see up to 20% revenue uplift. The account updater salvages 90% of the otherwise unusable cards used for billing while the internal account updater increases authorization rates for expired cards. Another great feature of 2Checkout is the Advanced Retry Logic that recovers 20% of failed sales due to soft declines along with dunning management.
Expiration reminder helps notify customers that their subscription is expiring, making them easy for them to renew. 2Checkout's dashboard is neat and clean, as it provides you a clear picture of your recovery strategies and increases customer lifetime value without much hassle on your end.
Some standout features of 2Checkout
Active churn prevention by offering discounts at the right time
Offer discounts to encourage auto-renews to improve revenue
Option to pause the subscription for a period of time.
Pricing: 
Free plan with limited features
Paid plans start from: 2Sell ($3.5% + $0.35 per successful sale), 2 Subscribe ($4.5% + $0.45 per successful sale), 2Sell ($6% + $0.60 per successful sale).

Zuora helps you launch, manage, and optimize your subscription billing with its cloud-based tool. Zuora offers a ton of apps like Zuora billing and Zuora Revpro that helps companies maximize their revenue and automate their billing process.
Zuora supports 50+ charge models and 180+ currencies to make sure that payments are smoothly made worldwide. Zuora Revpro provides revenue and deferred revenue management following leading accounting policies.
Companies can capture sales across all channels and unify that data under one dashboard. Automate recurring billing and let the software handle upgrades, downgrades, and subscription pauses automatically. The platform is used by Fortune 100 companies like The Guardian and Zoom, making it a trusted platform for all your subscription billing needs.
Some standout features of Zuora
Supports 20+ payment methods and 30+ payment gateways
GAAP compliant transactions
Track business performance with a ton of subscription metrics.
Pricing: 
Final Words
Well, there you have it, folks! These were our top picks for the best online subscription billing software platforms. We have already done half the work for you by summarizing the best platforms out there- you just now have to try them out and pick one based on your needs and budget!
Did we miss out on your favorite subscription billing platform? Do let us know by tweeting us @bit_docs. Good luck!
Further reads: 
10 Killer Zoom Alternatives and Competitors Worth Checking Out!
Best File Management Systems and Software in 2022
Best Employee Onboarding Tools Out There!
11 Basecamp Alternatives to Check Out!
Simple Team Management Software Every Business Should be Using!
Top 5 Business Process Management (BPM) Tools
Best Sales Tools For Prospecting in 2021!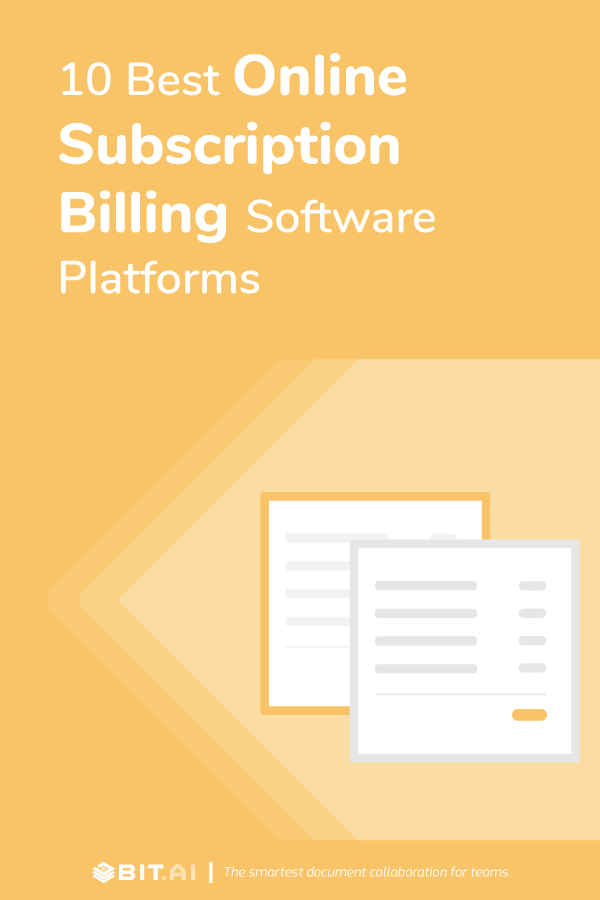 Related posts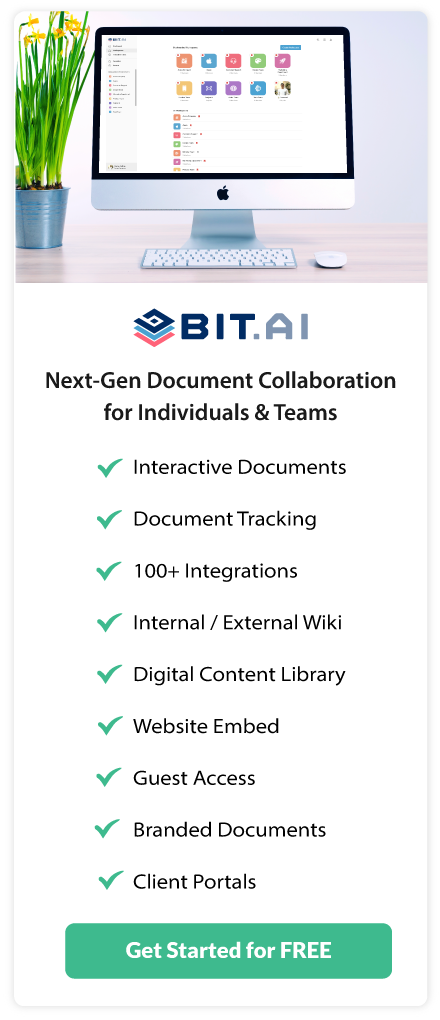 About Bit.ai
Bit.ai is the essential next-gen workplace and document collaboration platform. that helps teams share knowledge by connecting any type of digital content. With this intuitive, cloud-based solution, anyone can work visually and collaborate in real-time while creating internal notes, team projects, knowledge bases, client-facing content, and more.
The smartest online Google Docs and Word alternative, Bit.ai is used in over 100 countries by professionals everywhere, from IT teams creating internal documentation and knowledge bases, to sales and marketing teams sharing client materials and client portals.
👉👉Click Here to Check out Bit.ai.