Only 4 easy steps and you can embed OneDrive PowerPoint inside your documents!
Ever since the eruption of science and technology, the world is on the run to make everything accessible online. You name it and the digital world has it.
Businesses have grabbed this opportunity really well. Now communication with partners, collaborators, and peers is not only possible – but amazingly engaging.
All thanks to documents!
Mind you, we're not talking about the boring black and white documents containing text running from top to bottom and induces a headache.
We're talking about the documents that are so comprehensive, you don't need to exit them to get more information.
The ones that can make everything accessible from one place.
The ones that can digest any type of rich media file inside them.
And by rich media files, we mean that you can even embed documents like OneDrive Powerpoint inside your main document.
Yes! All these dreamy and big integrations are possible with Bit.ai. With it, you can expect better client communication and an enhanced workflow.
Don't know what OneDrive PowerPoint is? Check out!
What is OneDrive PowerPoint?
OneDrive is Microsoft's online cloud storage application that is connected to your Microsoft account. A significant amount of space is given for Microsoft users for free to save all their personal files in one place.
So, you can create and save your presentations online and work on them from anywhere and anytime with OneDrive PowerPoint.

Use Bit Documents To Embed OneDrive Powerpoint
If you use OneDrive as a primary cloud storage tool for personal and professional use, then here is something that you will absolutely love.
Let us introduce you to Bit!

Bit.ai is a new-age document collaboration tool that helps people create, collect, manage, track and share documents in the most efficient manner. In this all-in-one document collaboration platform, you can bring in your teammates on the same page and collaborate with them in real-time.
Along with the feature of multiple users working on the same document, Bit is here with all sorts of media integrations in it.
Now you can make your documents wholesome and impactful by embedding any type of media-rich files inside your documents like OneDrive Powerpoint, YouTube videos, SoundCloud Playlists, PDFs, and what not! That means anything with a link can be shared on Bit Documents.
The result? You do not have to send emails and attachments and change your platform just to share your OneDrive PowerPoint. Embed it in your documents and make them comprehensive.
Don't know how to do it? Don't worry, we're going to tell you all about it.
But first things first, let's understand why you should be doing it.
Read more: How to Embed SharePoint PowerPoint in Your Documents?
Why You Should Embed OneDrive Powerpoint in Your Bit Documents?
More than just making your documents wholesome, OneDrive Powerpoint can assist marketers and businessmen in streamlining their entire workflow.
Check out the following reasons why you should embed it in your documents:
1. No Distractions
When it comes to sharing OneDrive PowerPoint, we often make our way to emails, right?
But then don't you feel too caught up explaining what is it about?
If yes, then why not embed it right inside your documents.
Save yourself from going off track by embedding your OneDrive PowerPoint in your documents!
2. Make Your Document Much More Engaging
Embedding brings a lot in!
Along with increasing the comprehensiveness of the document, it also makes it engaging.
By embedding OneDrive Powerpoint, you can make your documents shine bright, and leave a lasting impact on your clients and co-workers.
3. Work Together Efficiently
Instead of working on documents solely, it is always beneficial to work collectively and build documents that are compact and wholesome.
…and all this can be done by embedding the PowerPoint right inside your Bit documents.
How to embed OneDrive PowerPoint inside a Bit Document?

Let's see how you can embed a PowerPoint stored in OneDrive into a Bit document in 4 easy steps!
1. Open up your OneDrive PowerPoint and click the more button on the top right corner.
2. Create a shareable link and copy it.
3. Now go to your Bit document and paste the OneDrive PowerPoint link on a blank line and HIT Enter!
4. Bit will fetch the OneDrive PowerPoint and display it in a visually beautiful format! You can further customize it by changing the width, adding a caption, or deleting it.
Watch this video to learn more:
Conclusion
So now you know how Bit helps in saving a lot of time that'd have otherwise been wasted in managing, saving, and formatting documents.
With Bit, you can build documents in a bit of time and share them with people with lights speed.
So when everything is so easy with Bit, why not give it a try!
Just embed your OneDrive PowerPoint and a lot more in Bit document and get better at communicating with your peers than ever!
If you have a query or feedback regarding using Bit document, feel free to tweet us at @bit_docs.
We'd be really happy to hear from you.
GOOD LUCK!
Further reads:
Presentation Tools That Enable Better Collaboration!
How to Embed SlideShare Presentations in Your Documents?
How to Embed OneDrive Files in Your Documents?
Business Presentation: How to Create One to Woo Clients!
15 Best Presentation Blogs and Websites to Follow!
9 Best Presentation Ideas and Tips You Must Explore!
6 Awesome Video Presentation Software & Tips to Follow!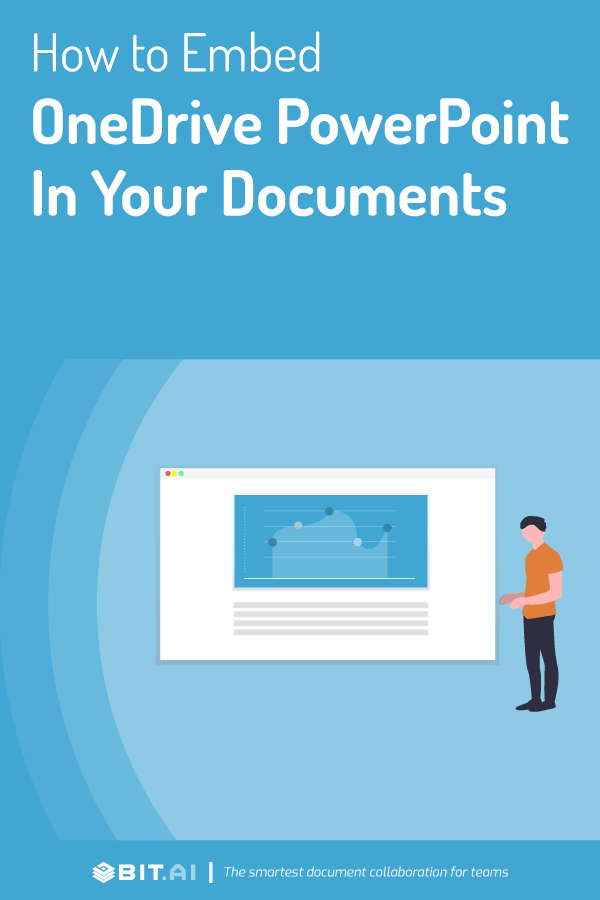 Related posts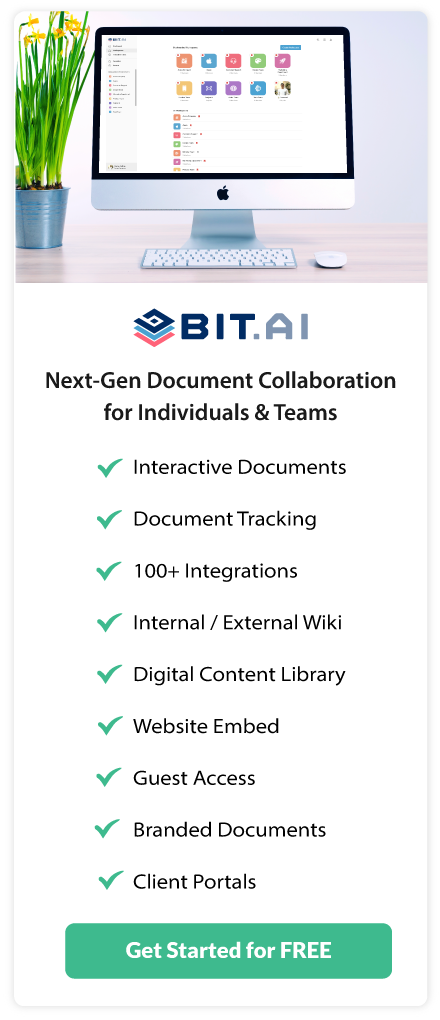 About Bit.ai
Bit.ai is the essential next-gen workplace and document collaboration platform. that helps teams share knowledge by connecting any type of digital content. With this intuitive, cloud-based solution, anyone can work visually and collaborate in real-time while creating internal notes, team projects, knowledge bases, client-facing content, and more.
The smartest online Google Docs and Word alternative, Bit.ai is used in over 100 countries by professionals everywhere, from IT teams creating internal documentation and knowledge bases, to sales and marketing teams sharing client materials and client portals.
👉👉Click Here to Check out Bit.ai.