Want to up your marketing game in 2019? You must master these 21 digital marketing tools right away!
Any business operating in 2019 is bound to have a digital presence. With your customers online 24×7 from around the world, it only makes sense to go where they are and get discovered. Digital marketing is no longer a "nice to have" or an "add on" to traditional marketing. In fact, it's gradually becoming the most important marketing channel.
Digital marketing can be defined as everything you, your brand or your company does to market your products or services to customers and prospects using digital technologies. Essentially all marketing activities that take place in the digital realm is digital marketing.
One of the biggest advantages of digital marketing today is that it has helped level the playing field against marketing giants and allowed new and small businesses, an equal opportunity to fight for customer's attention.
In order to keep up with digital marketing today, modern-day marketers are expected to work on a variety of different projects from:
Creating marketing campaigns on Facebook
Creating high-quality graphics for Instagram or Pinterest
Coming up with clever tweets
Writing top-notch content for their company blog
Perfecting Google Ad campaigns
Making sense of an abundance of data through Google analytics…
…and it has left us all catching our breath! Phew!
The good news is that with the right digital marketing tools we can all save a tremendous amount of time, energy, and most importantly maintain our sanity!
"Technology provides a consistent feedback loop, which helps a brand know if its products, service, experiences and messages are useful to customers. Together, they provide an almost immediate read on how you're doing. That should translate to greater risk-taking and invention, which ultimately lead to success."

Seth Farbman, CMO, Spotify
Top Digital Marketing Tools You Should Be Using in 2019
The digital marketing tools on this list aren't just for those with the job position marketer.  There are a lot of people who should be mastering these tools too:
Salespeople
Influencers
Entrepreneurs
Brands
Students entering the marketing world!
If you are one of these people, keep your notepads ready because we are going to share a ton of awesome tools that you're going to want to use. Are you ready? Let's go!
"Get To Know Your Customers"
The go-to tool for tracking website traffic for businesses is Google Analytics.
According to W3 tech, Google Analytics is used by 55.6% of all the websites, that is a traffic analysis tool market share of 85.8%! Google Analytics allows marketers to better understand their site and users. It helps with evaluating the performance of your marketing, content, products, and more. Google Analytics helps you sort, understand, and share your data quickly with an easy-to-use interface and shareable reports.[/vc_column_text]

With the new Google Optimize platform, integrated with Google Analytics, you can even perform A/B testing and make the best decision based on data.
Digital Marketing Tool #2: Bit.ai
"Next-Gen Document Collaboration for Teams & Clients."
There's no business on the face of the earth that functions without using some sort of document to create, collaborate and share. However, even though the world around us has changed dramatically, our documents still remain plain and boring. Documents today need to be multi-dimensional. As the information around us keeps growing we need more powerful tools that can adapt to our needs.
Bit.ai is an all-in-one document collaboration platform which offers a smart editor for:
Creating interactive live documents & add any type of digital content and it'll display visually
Creating a robust digital content library so all content can live in one place
Track shared documents so teams can see how audiences interact with the content being shared

Bit.ai is the first to bring documents management, creation, and insight to one platform. It's about time you make the shift from your dad's dated document editor, and bring all your content in one place with Bit!

"Where All of Your Marketing Comes Together"
HubSpot has several tools to help you grow your business, no matter what stage you're at.
Starting out, there are several tools available for free. You can set up web forms, popup forms, and live chat software for lead capture. Then, you can send email marketing campaigns, pipe all of your data into the free CRM, and analyze site visitors' behavior.
When you expand into the paid tiers, things get really sophisticated with advanced marketing automation.
From managing your content and social media to tracking emails and connecting with your leads, HubSpot is an all-in-one solution — although it works well with other point solutions you may use (Typeform, HotJar, etc.).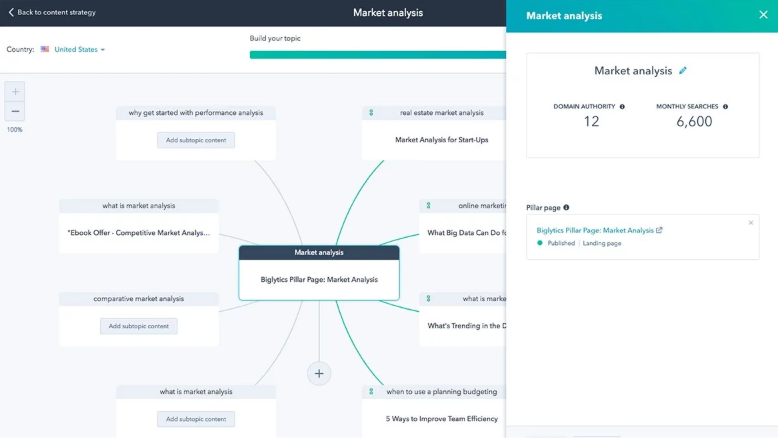 Ultimately, the tool allows you to:
Grow your traffic, convert leads, and prove ROI for your inbound marketing campaigns.
Shorten deal cycles and increase close rates with the provided sales tools.
Price: Free to $3,200/month for enterprises, depending on your plan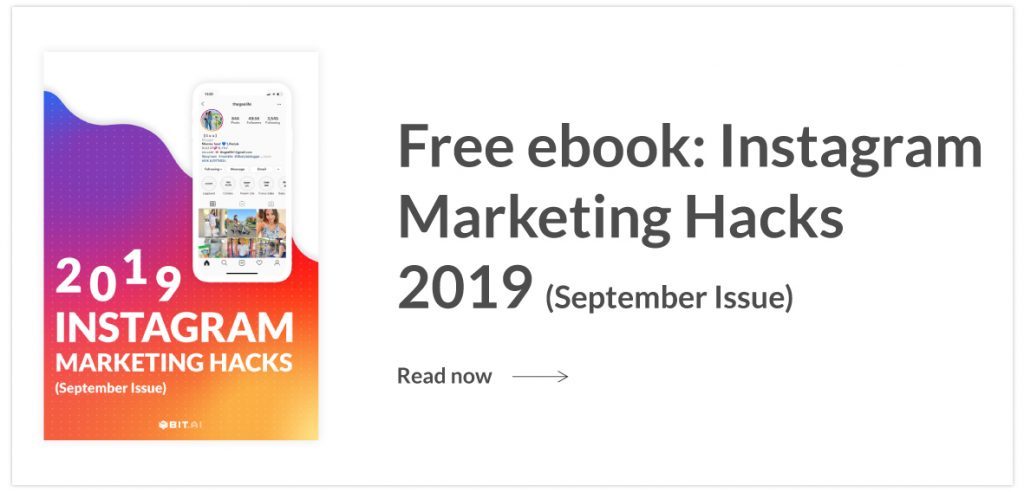 [/vc_column][/vc_row]
Digital Marketing Tool #4: Elink.io
"Create Newsletters and Web Pages in Minutes"
elink.io is an amazing all-in-one content curation & marketing tool that helps marketers and content creators publish email newsletters, web pages, and embed web content by just adding web links! Turn any web links (articles, video, etc.) into visual content in seconds. You can convert web link collections to email newsletters and export them to MailChimp, Gmail & all third-party email providers that allow HTML code (including Campaign Monitor, MadMimi, Active Campaign, etc.).

You can also track content performance and engagement levels on the content you create. elink offers 19 beautiful prebuilt responsive layouts, so you never have to worry about design and can just focus on your content. This time-saving tool will change the way you create and share content.
Digital Marketing Tool #5: MailChimp 
"Email Marketing, Ads, Landing Pages, And Automation Tools To Grow Your Business On Your Terms."
If email marketing is a part of your digital marketing efforts, you must have heard of MailChimp. Started in 2001, MailChimp has long been the industry standard for email marketing tools.

Everyone- from small businesses to large retailers are making use of MailChimp to automate their marketing efforts and drive revenue. It is a great starter tool with intuitive design and easy drag and drops campaign builder. MailChimp offers hundreds of integrations with 3rd party services like Shopify, Drupal, and Woocommerce that helps streamline your workflow and sync customer data for easy access and detailed analytics.
Digital Marketing Tool #6: Feedly
"Organize, Read and Share What Matters To You."
As a marketer, you need to be on top of the latest news and technological changes. A good way to be on top of all such topics is via an RSS reader app like Feedly.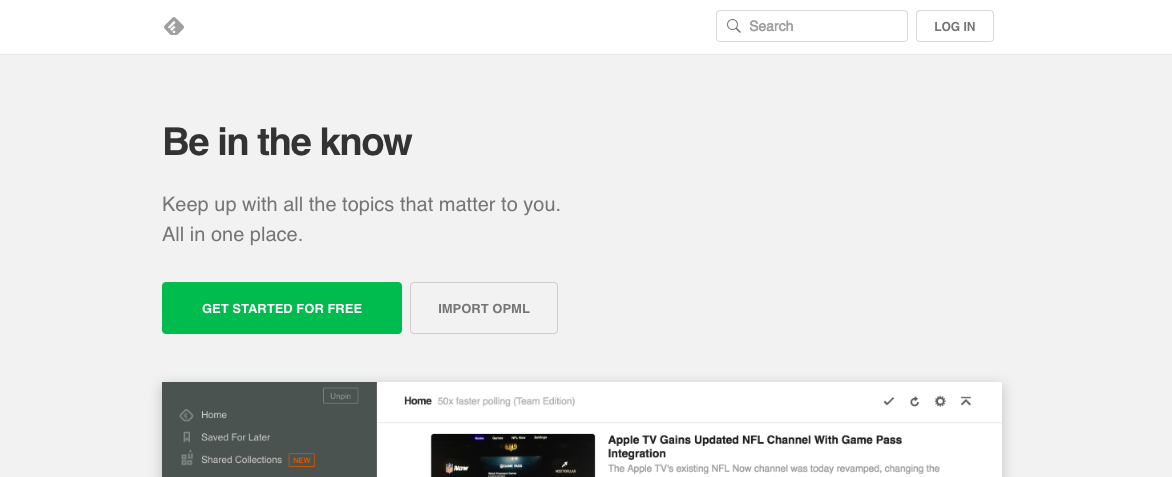 One of the most popular RSS readers out there, Feedly lets you organize all your favorite publications, podcasts, and even YouTube channels into collections and receive updates when new stories and videos are published. Feedly collects content from your favorite sites and packages it in a personalized magazine. This RSS reader gives you a single place for reading all of the news and content you need for powerful content curation.
Digital Marketing Tool #7: Marketo 
"Best-in-Class Marketing Automation Software."
Marketo has emerged as one of the best marketing automation platforms with around 2,300 customers and over 100,000 active users from all over the world. On top of Marketo's simplicity and ease of use, it is highly flexible and sophisticated, enabling digital marketers to achieve business goals.

It is one of the most comprehensive platforms that can easily scale with your enterprise. With features like lead management, A/B testing, keyword analysis, customer engagement metrics, etc. Marketo proves to be a great addition to your digital marketing toolkit.
Digital Marketing Tool #8: Leadpages
"More Than A Landing Page Builder."
Landing pages play a huge role in converting prospects into customers. Therefore, it's imperative that marketers learn how to design and optimize high converting landing pages. If you don't know how to design, Leadpages is there to help! Leadpages is an amazing tool for quickly building, tweaking, and publishing new landing pages. Here's how to get started with Leadpages:
Choose any of their mobile responsive landing page templates
Customize it with code-free drag and drop editor and…
Publish it!

Users can also start with their marketing efforts by launching Facebook and Instagram ads directly from their landing page builder tool!
Digital Marketing Tool #9: Optimizely
"The World's Leading Experimentation Platform."
Considered by many as the world's leading experimentation platform, Optimizely empowers marketing and product teams to test, learn and deploy winning digital experiences. Optimizely takes out the guesswork by allowing marketers and product teams to test headline ideas, images, CTA's, colors, graphics, in-code pricing algorithms and more.

Optimizely lets you control how many people see your experiments and then measures their responses by segment. With Optimizely's patented Stats Engine technology, marketers can expect fast and trusted results.
Digital Marketing Tool #10: CrazyEgg
"Instantly See What's Hot and What's Not."
If you haven't heard of CrazyEgg, you are surely missing out on an awesome tool!
Crazy Egg is a heat mapping tool that allows you to see where your website visitors click when they visit your pages. Crazy Egg's Scroll Map tool shows how far bottom your website visitor has scrolled and where they abandoned your website. This allows marketers to place important information accordingly on your website.

Here are some key features Crazy Egg provides:
The Overlay Tool allows you to see which elements of your website are getting most clicks so that you can optimize placements accordingly.
The Confetti Tool, you can see all the clicks on your website segmented by referral sources.
All this information is super useful in optimizing your website and if used smartly, can convert your website visitors into customers.
Digital Marketing Tool #11: Kapost
"Software To Realize Your B2b Marketing Strategy."
A big part of a marketers life is content creation, whether it's for social media or for your company blog.
This is why marketers should master Kapost, a platform which believes in the power of creating the right content for the right people and delivering it at the right time to generate more customers and sales. Kapost wants the marketing team to work smarter and not harder at producing and distributing content.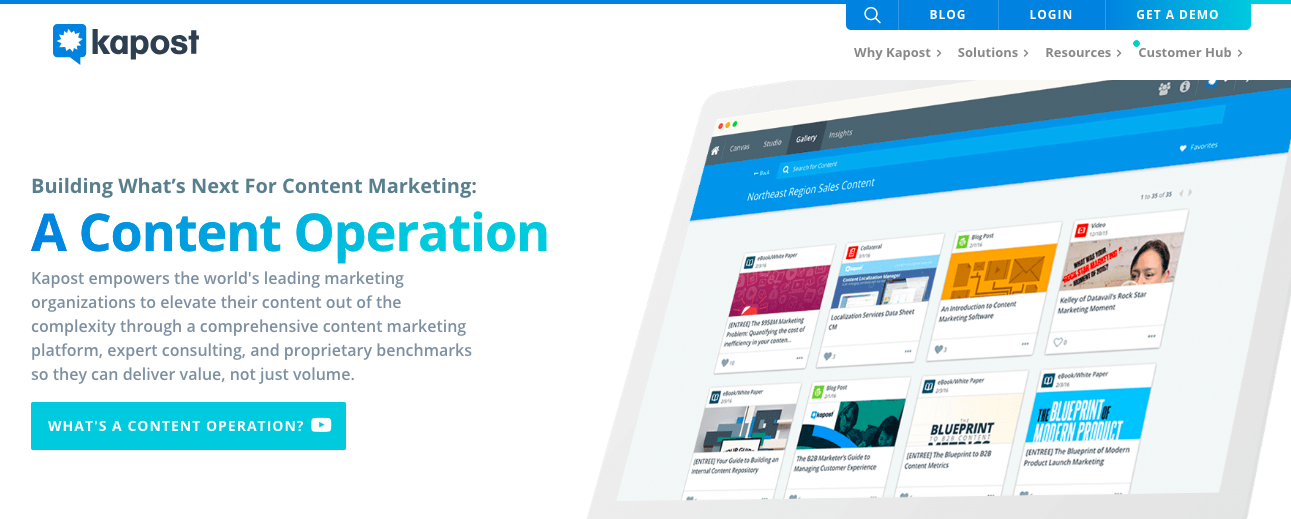 It organizes your content marketing into structured strategies and business processes to drive the most return on investment. You can centralize all your different content into one location, streamline workflow and publish to different platforms from Kapost. Here are a few awesome results that you will find with Kapost include:
Deploy content for different marketing channels
Generate more visitors
Increased engagement
Drive revenue!
Digital Marketing Tool #12: Google Trends
"Explore How Google Data Can Be Used To Tell Stories."
One tool that marketers should definitely master in 2019 is Google Trends. Another great tool by Google, Google Trends analyzes the popularity of top search queries in Google Search across various regions and languages. It then displays this information using the graph for everyone to understand and comprehend.

Users can also compare different keywords and search by time period, demographics, categories, and type of search including Google Images and YouTube. Whether you need validation on your idea, conduct competitive research, or see which topics are making waves amongst your target audience, Google Trends is the perfect comparison tool.
Digital Marketing Tool #13: SEMrush
"All-in-one Marketing Toolkit For Digital Marketing Professionals."
Digital marketing is incomplete without proper SEO. One SEO tool that marketers should keep an eye on is SEMrush. SEMrush has all the bells and whistles of a great web analytics tool- keyword research, SEO audit, check backlinks, generate detailed site reports and more.

One of the most prominent features of SEMrush is the ability to provide competitive intelligence. You can easily get analytics on your competitor's keywords, advertising strategies, and can even do a side-by-side domain analysis.
Digital Marketing Tool #14: Buzzsumo
"Find the Most Shared Content and Key Influencers."
Need a foolproof content marketing strategy? Buzzsumo is the tool for you. A top social media analytics tools Buzzsumo is the complete guide to content research as it provides deep insights into what keyword or content is performing the best online. Buzzsumo is perfect for you if you have a hard time coming up with good content ideas for your blog or website or are just wondering why your competitors are getting all the engagement. Marketers can use Buzzsumo to:
Find influencers in specific niches
Get alerts based on keywords, brand names, and authors
Track competitors
Find content that is most shared/liked/tweeted across different social media platforms depending on your location or time.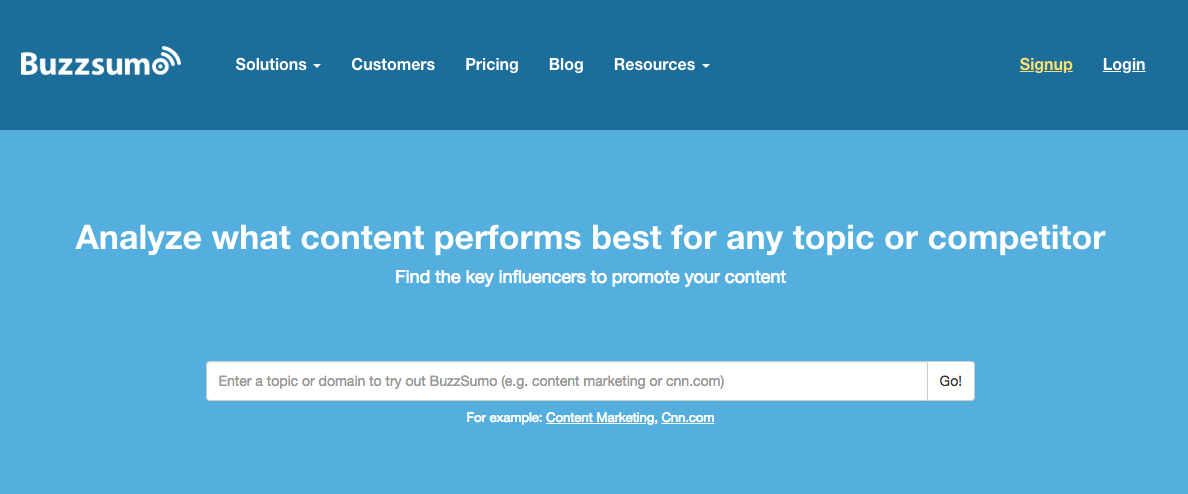 With Buzzsumo, it gets a lot easier for you to plan and create engaging content for your target market.
"Learn More About the People that Matter to Your Business."
One of the most underrated digital marketing tools out there is Facebook audience insights. As we all know marketing is all about knowing your customer and their preferences. With over a billion users, Facebook probably knows your customers more than you do! This allows Facebook to create tools to help marketers better target their audiences across their platform.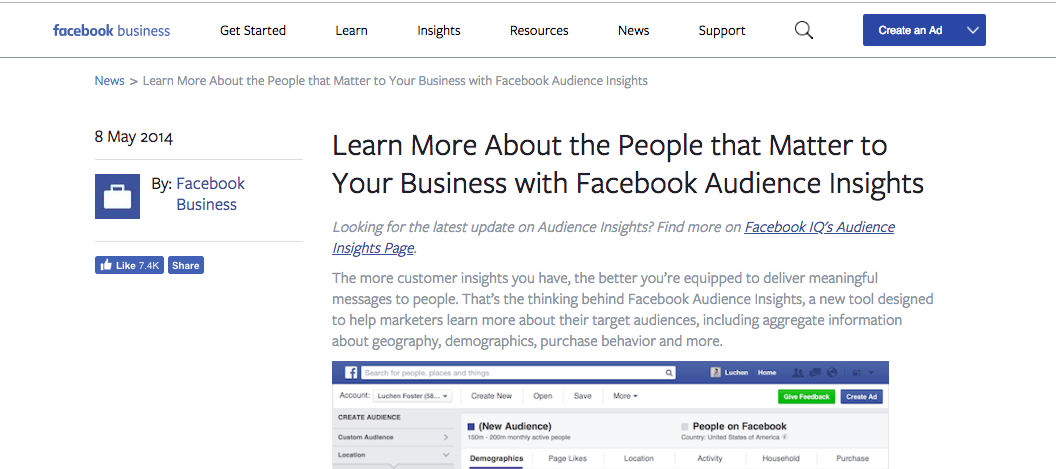 The more customer insights you have, the better equipped you are to deliver meaningful messages to people, Facebook audience insights help marketers learn more about their target audiences, including aggregate information about geography, demographics, purchase behavior and more. If you master this tool, your life as a marketer is bound to get a lot easier.
"Choose The Right Keywords To get Your Ad In Front Of The Right Customers."
If you are planning to run a Google AdWords campaign, you should be well-versed Google keyword planner. Integrated within Google Adwords Platform, Google keyword planner lets users add one or more keywords, choose the country and the language, and see approximately how many times that keyword is searched. Marketers can see if their desired keyword have "High", " Medium" or "Low" competition and what is the suggested bid for that keyword.

The tool also helps in finding more relevant and related keywords for your niche. Even if you don't plan on using Google AdWords, Google keyword planner is a great tool for deciding which topics to write on for your blog/website, thus helping you refine your content marketing strategy.
Digital Marketing Tool #17: Marvel app 
"The Collaborative Design Platform."
A design collaboration tool, Marvel has a simple and intuitive interface which enables anyone to quickly create beautiful assets and mockups. There's no learning curve and no software required, so everyone can get involved. Marvel provides a single place to build wireframes, prototype and design specs in one place.

Users can even sync their designs from Sketch and Photoshop or build mockups directly within Marvel's design tool with the help of millions of assets, stock photos, and icons.
Digital Marketing Tool #18: Slack
"It's Where The People You Need, The Information You Share, And The Tools You Use Come Together To Get Things Done."
Slack is a messaging app that brings all your communication together in one place.

Slack allows teams to create chat groups called 'channels' for transparent, open communication. In a short amount of time, Slack has gained significant popularity with over 35,000+ paid companies like IBM and Airbnb and with over 8 million monthly active users. Perfect for anyone managing a team of remote employees, Slack's easy to use, intuitive design makes communication fun and efficient and might just cure your email troubles for good.
Digital Marketing Tool #19: Behance
"Showcase & Discover
Creative Work."
Owned by one of the leading design companies in the world Adobe. Behance is a great platform for anyone who wants to showcase and discover awesome creative work. A popular social design platform since 2005, Behance has grown to become the biggest community of artists, designers, and creatives to get inspiration, share their ideas, get reviews and feedback from like-minded folks.

Marketers should definitely keep an eye on Behance to be inspired and keep their creative juice flowing!
Digital Marketing Tool #20: Unsplash
"Beautiful, Free Images And Photos That You Can Download And Use For Any Project."
We as marketers are often looking for the next stock photo to use in our blog post, social media graphic, landing page, ads and much more. If you want a great resource for stock photos, Unsplash is your ideal destination. Why? Check out these stats:
Unsplash has over 300,000 high-resolution images
More than 50,000 contributors, you'll surely find some great stock photos while browsing Unsplash
10 new photos added every 10 days

Since every photo published licensed under Creative Commons Zero, Unsplash is an ideal resource to find awesome free stock images.
Digital Marketing Tool #21: Adroll
"Grow your business.
Boost your sales."
Adroll is a marketing automation tool that specializes in retargeting. Founded in 2007, it is currently being used by over 35,000 advertisers worldwide. It allows you to place and monitor ads on both web, and mobile, including popular social media platforms like Facebook and Twitter.

Its simplistic dashboard makes it easy for anyone to get detailed information on their ads and makes retargeting a breeze.
Digital Marketing Tool #22: Omnisend
"Ecommerce Marketing Automation
for 
Smart Marketers"
For e-commerce marketers, Omnisend is a must-have marketing automation tool for increasing sales. Powerful enough for larger stores, and accessible enough for those who are just starting out, Omnisend lets you put a real omnichannel marketing automation strategy in place.
Deep integration with e-commerce platforms means you collect critical information on customer behavior for smart segmentation and ultra-precise targeting, making sure your messages will always be relevant. Omnisend integrates with several channels for personalization: email, SMS, Google and Facebook retargeting ads, Facebook Messenger, web push notifications, and more.
For sales-driven marketers who are looking for something more robust than simple email newsletters, Omnisend is definitely a tool to check out.
Digital Marketing Tool #23: StatusBrew
"Social Media Marketing Platform For You"
Statusbrew is an incredible social media marketing tool that enables you to handle all social media platforms from one place. It is a collaborative platform that ensures efficient social communications to build your brand presence on social media.

The app is compatible with all of the popular social media channels including Facebook, Instagram, Twitter, LinkedIn, and Google My Business.
Digital Marketing Tool #24: Flashyapp
"All-In-One Marketing Automation Platform To Increase Sale"
If you looking to do omni-channel marketing that increase sales and you don't want to spend a lot of time on integrations, Flashy is the solution for you. Flashy is an all-in-one marketing platform that will allow you to convert your site visitors to subscribers and your subscribers to repeat customers, the tools they have:
Marketing Automation
Email Marketing
Intelligent Popups
SMS Marketing
Analytics Insights and more…
There you have it- some of the best digital marketing tools on the planet right now. Even if you are not in marketing, these tools can help you do your work faster and streamline business operations effectively. Did we miss out any of your favorite digital marketing tools? Let's us know by tweeting at us @bit_docs!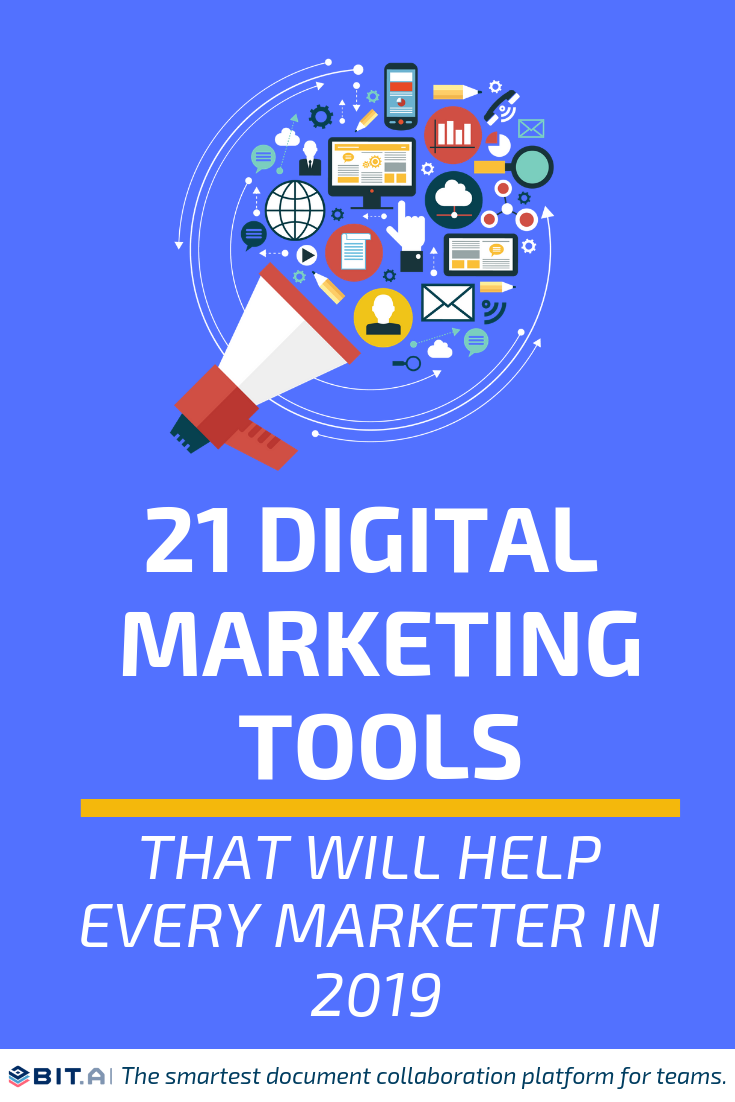 Related posts