Digital Marketing Tool #19: Slack
"It's Where The People You Need, The Information You Share, And The Tools You Use Come Together To Get Things Done."
Slack is a messaging app that brings all your communication together in one place.

Slack allows teams to create chat groups called 'channels' for transparent, open communication. In a short amount of time, Slack has gained significant popularity with over 85,000+ paid companies like IBM and Airbnb and with over 10 million monthly active users.
Perfect for anyone managing a team of remote employees, Slack's easy to use, intuitive design makes communication fun and efficient and might just cure your email troubles for good.
Digital Marketing Tool #20: Behance
"Showcase & Discover
Creative Work."
Owned by one of the leading design companies in the world Adobe. Behance is a great platform for anyone who wants to showcase and discover awesome creative work.
A popular social design platform since 2005, Behance has grown to become the biggest community of artists, designers, and creatives to get inspiration, share their ideas, get reviews and feedback from like-minded folks.

Marketers should definitely keep an eye on Behance to be inspired and keep their creative juice flowing!
Digital Marketing Tool #21: Unsplash
"Beautiful, Free Images And Photos That You Can Download And Use For Any Project."
We as marketers are often looking for the next stock photo to use in our blog post, social media graphic, landing page, ads and much more. If you want a great resource for stock photos, Unsplash is your ideal destination. Why? Check out these stats:
Unsplash has over 300,000 high-resolution images
More than 50,000 contributors, you'll surely find some great stock photos while browsing Unsplash
10 new photos added every 10 days


Its simplistic dashboard makes it easy for anyone to get detailed information on their ads and makes retargeting a breeze.
Digital Marketing Tool #23: Omnisend
"Ecommerce Marketing Automation
for Smart Marketers"
For e-commerce marketers, Omnisend is a must-have marketing automation tool for increasing sales.
Powerful enough for larger stores, and accessible enough for those who are just starting out, Omnisend lets you put a real omnichannel marketing automation strategy in place.
Deep integration with e-commerce platforms means you collect critical information on customer behavior for smart segmentation and ultra-precise targeting, making sure your messages will always be relevant.
Omnisend integrates with several channels for personalization: email, SMS, Google and Facebook retargeting ads, Facebook Messenger, web push notifications, and more.
For sales-driven marketers who are looking for something more robust than simple email newsletters, Omnisend is definitely a tool to check out.
Digital Marketing Tool #24: StatusBrew
"Social Media Marketing Platform For You"
Statusbrew is an incredible social media marketing tool that enables you to handle all social media platforms from one place. It is a collaborative platform that ensures efficient social communications to build your brand presence on social media.

The app is compatible with all of the popular social media channels including Facebook, Instagram, Twitter, LinkedIn, and Google My Business.
Digital Marketing Tool #25: Flashyapp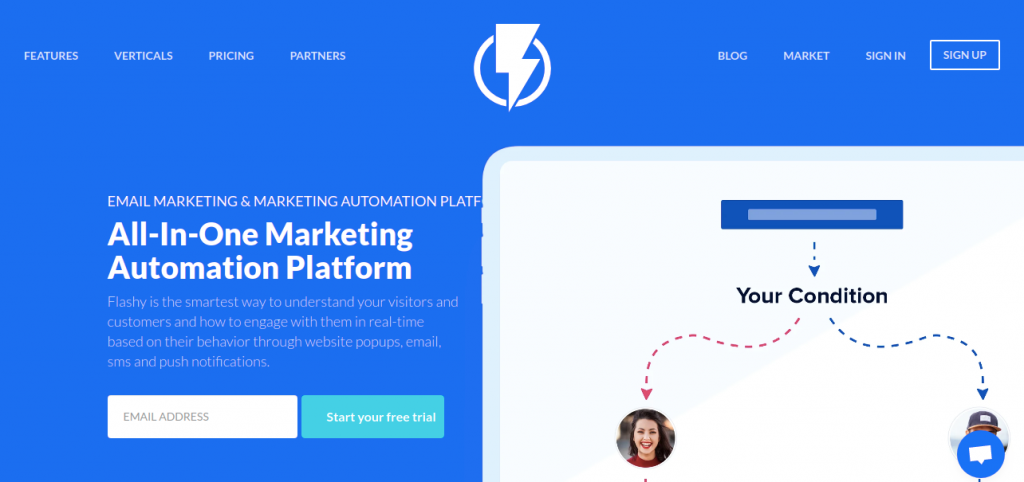 If you looking to do omni-channel marketing that increases sales and you don't want to spend a lot of time on integrations, Flashy is the solution for you. Flashy is an all-in-one marketing platform that will allow you to convert your site visitors to subscribers and your subscribers to repeat customers, the tools they have:
There you have it- some of the best digital marketing tools on the planet right now. Even if you are not in marketing, these tools can help you do your work faster and streamline business operations effectively.
Did we miss out any of your favorite digital marketing tools? Let's us know by tweeting at us <a href="https://twitter.com/Bit_docs">@bit_docs</a>!
Further read: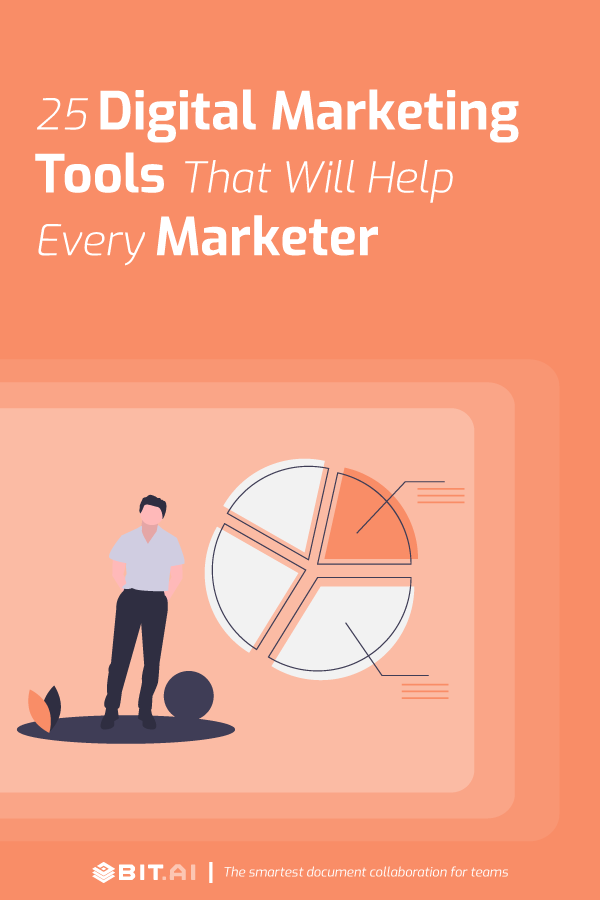 Related posts