Most of us can't afford a personal translator every time we need to understand something written in an unfamiliar language. We also can't carry multiple foreign language dictionaries in our pockets all the time.
We just turn to the internet, more specifically, Google Translate, whenever we want to translate something. You have to admit, it's so much easier than flipping through the pages of a dictionary or language guide.
But what if we tell you that using Google Translate is not the ONLY easy way? There are some extensions that Chrome offers that also make translating super smooth.
They literally give you results directly on the web page itself! And the best part about these translation extensions is that they are also great for learning new languages.
So here we have put together a list of translation extensions for chrome that you can explore. Just see which fits your needs the best and get ready to make translation as easy as ABC!
Dive right in, folks!

Looking for an accurate translator with multiple features? Then, ImTranslator is something you need to try!
ImTranslator uses a combination of Google Translate, Microsoft Translator, and Babylon Translator to give you accurate results!
It supports a 'Back Translation' feature where you can translate your text, make edits, and then translate it back to verify the accuracy of your edits.
You can use ImTranslator to translate an entire webpage or even a single word or sentence by highlighting it. This translation extension offers double-click translation, customizable translation shortcuts, and text-to-speech features.
It also stores all your translation activity so that you can retrieve it later if you want. You can't use this extension only on Chrome, but Firefox, Opera, and Yandex too!
Key Features:
Provides accurate results.
Supports 66 languages.
Stores all your translation history.
Pricing
Read more: 7 Best Google Translate Alternatives for 2022


Quick Translator is your everyday helper that translates foreign words, phrases, and articles with just one click. This translation extension for chrome provides fast translation results!
All you have to do is highlight a word or text, right-click on it and then the Quick Translator option will appear in a popup menu for you to select.
Quick Translator is a study companion for foreign language students because it is extremely easy to use and supports over 50 languages.
Key Features
Quick translations.
Extremely user-friendly.
Supports over 50 languages.
Pricing: Totally free to use!

DeepL Translator mimics the DeepL Translator website. This Chrome extension lets you translate unlimited volumes of text without any restriction.
DeepL lets you change the whole document's language while retaining its original formatting with just a single click. It is extremely fast in translating, which saves time while working on huge documents.
This translation extension also allows saving your profile and translation history on the Cloud. Furthermore, it provides maximum data security because it deletes your texts immediately after translation.
Key Features
Unlimited text translations.
Quick in translating huge documents.
High security.
Pricing: It is absolutely free to use!

TransOver is an amazing translation extension for Chrome that is packed with many features. By default, it automatically translates words when you click on them and you can also hover your cursor over a word and the tool will translate it for you!
TransOver is a great tool for learning foreign languages because it offers a user-defined translation time delay feature. It allows you to set up time delays for the hover feature so that you can try to figure out the word on your own before it is translated. You also have the option to disable translation on web pages of your choice!
In addition to this, TransOver also has a text-to-speech functionality that helps with pronunciation. It also has a reverse translation feature that lets you translate text from your language into a foreign language.
Key Features
One-click translation.
Ability to change translation time.
Reverse translation available.
Pricing: It is totally free to use!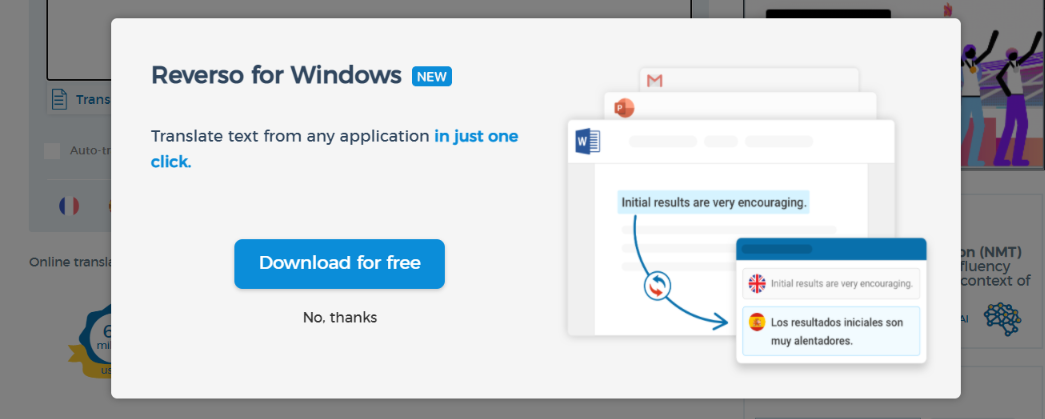 Reverso is an AI-powered translation extension that is great at recognizing the context in which words appear and displays the translation results with usage examples.
Some other features that Reverso offers include text-to-voice translation history and a dictionary where you can save your favorite words and most-used phrases. It also offers flashcards, quizzes, games, and even 'Word of the Week' notifications for you to practice the foreign language.
What's more? Reverso also allows you to translate Netflix subtitles in real-time while you watch movies. This translate extension is available on Chrome, Firefox, and Safari.
Key Features
Uses real-life texts to recognize context.
Provides games for learning.
Offers real-time translation of movie subtitles.
Pricing
Provides a free plan.
The paid plan costs $6.50/month per user
This translation extension for Chrome gives you multiple ways to translate a word or a webpage – you can just click on the translate icon or use hotkeys or even enable the single-click to translate feature.
If you enter a word or text into the XTranslate text box, then it gives you translations along with links where you can learn more about the words.
Furthermore, XTranslate provides full translation of PDF documents and also supports over 100 different languages.
Key Features
Offers multiple ways of translation.
Provides links to dictionaries.
Supports over 100 languages.
Pricing: It is completely free.

Next on the list is Lingvanex, one of the best translation extensions for Chrome. Lingvanex supports over 127 different languages!
It is an excellent tool to learn a new foreign language of your choice because it allows swift translation of words, phrases, and even entire web pages and also provides memory cards to help you remember them.
Lingvanex has a text-to-speech functionality that lets you hear the pronunciation of words and also offers phonetic transcriptions which help you in learning its correct and proper pronunciation.
Moreover, an additional feature that makes Lingvanex special is that it can even translate the text in images and offers offline translation as well.
Key Features
Provides translation for graphical texts.
Provides phonetic transcriptions.
Supports over 127 languages.
Pricing: $79.99 for a lifetime subscription.
Rememberry is a super cool translation extension because not only is it a tool for translating, but it is also a great language learning app that will help you learn a new language more efficiently.
Just like all the other translate extensions for Chrome, it also translates words, texts, and entire web pages very quickly and has a text-to audio functionality.
The language learning aspect of Rememberry stands out because it uses scientific studies to analyze how many times a word has been repeated and how difficult it was for you to recall it, providing a better learning environment.
Rememberry allows you to save words and provide you flashcards based on those words at a later time. Moreover, it provides hotkeys and supports more than 100 languages including all major global dialects.
Key Features
Offers a robust language learning feature.
Uses scientific study to offer a better learning environment.
Provides flashcards based on the words you translate.
Pricing: It is absolutely free of cost.

In Readlang, the word in the language of your choice appears directly above the word that you click or replaces it altogether. It uses a spaced repetition algorithm where it creates new flashcards and word lists to help you remember words and accelerate your learning process.
Moreover, this translation extension for Chrome has a clean and distraction-free interface that lets you have a smooth translation experience.
Readlang allows importing and translating your own texts and e-books and even offers text-to-audio feature. It also supports over 50 different languages.
Key Features
Uses spaced-repetition algorithm.
Distraction-free interface.
Allows importing your own files.
Pricing
Offers a free plan.
Paid plan starts at $5/month.

Mate helps you translate words, phrases, documents, and entire web pages effortlessly with just a click. It offers a text-to audio functionality that helps you learn how the words sound along with phonetics transcription.
Mate offers a comprehensive dictionary and custom curated phrasebook that will help you boost your language learning experience. It also automatically synchronizes across all devices and browsers.
What's more? Mate allows you to translate subtitles of movies and shows on Netflix!
Key Features
Provides dictionary and phrasebook.
Synchronizes across all devices and browsers.
Allows translation of Netflix subtitles.
Pricing
Offers a free plan.
Paid plan at $9.99/month.
Conclusion
With that, we have come to the end of this blog!
We have provided you with an amazing list of chrome extensions that you can use to translate words, sentences, and web pages.
So, next time you want to order food in Japanese, watch a French movie, or simply talk to your German colleague, remember to use these Chrome extensions for a better experience.
Adios amigos!
Further reads:
Top Chrome Extensions Every Digital Marketer Should Use in 2022
Related posts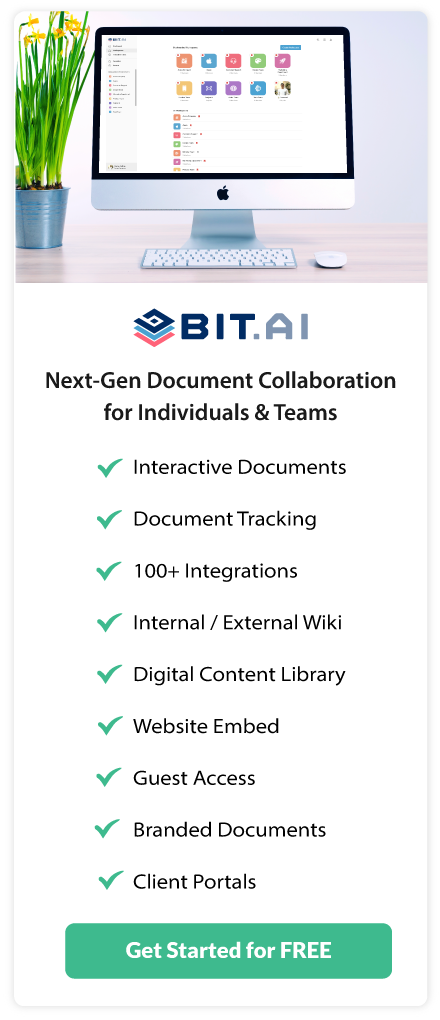 About Bit.ai
Bit.ai is the essential next-gen workplace and document collaboration platform. that helps teams share knowledge by connecting any type of digital content. With this intuitive, cloud-based solution, anyone can work visually and collaborate in real-time while creating internal notes, team projects, knowledge bases, client-facing content, and more.
The smartest online Google Docs and Word alternative, Bit.ai is used in over 100 countries by professionals everywhere, from IT teams creating internal documentation and knowledge bases, to sales and marketing teams sharing client materials and client portals.
👉👉Click Here to Check out Bit.ai.