In a perfect world, nothing would ever go wrong. No accidents. No disasters. No calamities. Everything would look right out of a children's novel.
But unfortunately, life is not always rainbows and unicorns.
That's why we are always at a risk of getting hurt or injured, even if we pride ourselves on being careful all the time. Simply being at the wrong place at the wrong time is all that is needed to burst your happy little bubble.
But despite all that, we try out best to ensure that we have a safe and healthy life, be it at home, work, or outside. It's the reason we wear seatbelts in cars, helmets on bicycles, masks during an epidemic, and so on.
Even in business, unexpected incidents can happen and cause injury to your employees, which is why it is always best to be prepared for any situation that might happen out of the blue.
This is where an incident report can help you out! No idea what they are? Don't worry! In this blog, we will provide you with the meaning, importance, and a step-by-step guide on how to create incident reports!
Are you ready for this? Then, dive right in!
What is an Incident Report? (Definition)
An incident report is defined as a document that formally records all data related to all workplace accidents, illnesses, injuries, damages, and even near misses.
This can be anything from health and safety issues to property damages, security breaches, or even workplace misconduct. You can even record the smallest or the most minor injuries as well.
What's the point of recording all this, you wonder? It is to find out the root cause of the problem, and the circumstances and conditions that led to the incident. This will help you prevent or remove such risks from happening in the future.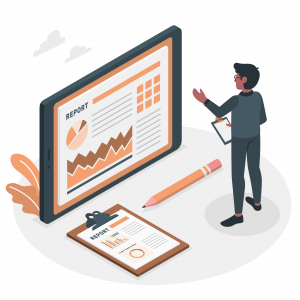 An important thing about incident reports is that they should be completed at the time an accident or incident occurs, irrespective of how minor they are.
All the information to be included in an incident report must be based on facts and written in an objective manner. It should present everything in a chronological sequence and should contain first-hand information from witnesses (if any).

The more specific your incident report is, the more useful it will be in making and taking preventive decisions.
Now that you know what an incident report is and the major elements that constitute its essence, let's take a look at the importance of creating one.
Benefits of Creating Incident Report
When things go wrong, an incident report is what your business needs in the investigation process that follows it.
After all, the entire purpose of creating an incident report is to uncover the root cause of an accident to prevent it from happening again in the future.
But let's take a deeper look at how exactly they are useful in your business.
1. Creates Awareness about Hazards
An incident report can be used to call out attention to any potential threat or hazard that might cause harm in your workplace. It basically gives a heads-up on the lurking dangers and puts them on a red alert.
This helps your employees understand or anticipate hazards, spot the threats in advance and prepare themselves with procedures and measures to mitigate the risks.
Read more: Formal Report: What is it & How to Create it!
2. Discourages Improper Actions
The thing about incident reports is that they encourage proper actions and discourage improper actions. This means that they highlight dangerous actions that may cause harm even if they haven't caused any harm yet.
An incident report acts as a reminder to everyone in the business that following safety measures is an extremely serious matter, thereby discouraging any action that might be dangerous.
3. Improves Safety Processes
With an incident report, you can find out what areas needs to be fixed and changed in your organization. It helps you assess your needs and accordingly aid you in implementing new policies and changes in order to make improvements in your business.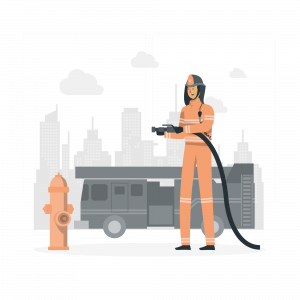 You can then evaluate whether the changes you made to the safety and security of your work affected your business positively or negatively.
That pretty much gives you an idea of how important an incident report can be to your business! Now let's move to the steps involved in creating an incident report!
Ready? Let's go!
How to Create an Incident Report? Follow these Steps!
Here we will walk you through the steps to be taken while writing an effective incident report.
Step 1. Respond Quickly
Once an accident or an injury has happened, you have to make sure that immediate action has been taken. Respond to the event by helping out the people in danger or by eliminating the danger itself (if possible).
If you weren't present at the scene, then you must try to gather all the necessary details right after becoming aware of the incident or receiving its news.
This will help you recollect all the important details and piece them together while it's still fresh in your mind. Also, ensure that you report the event and its details to your respective authorities.
Step 2. Gather the Facts
Next step is the most crucial one. It is to gather all the facts. By facts, we mean a detailed description of the incident in the exact manner of occurrence.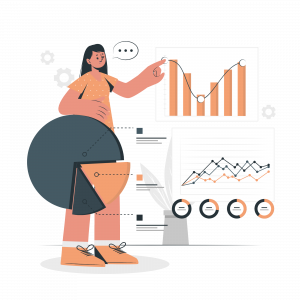 This must include:
The specific location, date, and time of the incident
Details of all the affected persons
Statements from witnesses
The context of the incident or the reasons that led to it (this could be man-made, environmental, or negligence or other circumstances)
Details of the injuries and damages caused by the incident
Pictures, CCTV footage, or videos of the incident (if available)
All this information is the most reliable data you can collect and will thus form the basis of the investigation of the incident. It will help you decipher causes and prevent them from happening in the future.
Step 3. Put all the Data Together
The next step is to make sure that you put together all the data you just collected. This will help you understand the factors that led to the incident.
All the information must be detailed and specific so that anyone who reads the report will be able to easily put together the story in their minds.
Step 4. Analyze the All the Information
Now that you have all the detailed data together in one place, the next step is to conduct an in-depth analysis of the entire incident.
Here, you will study the causes that led to the incident or event and the factors that were involved in order to figure out how and why it happened. Through this, you will be able to come up with the primary causes, secondary causes, and the additional factors that contributed to the entire incident.
In this section, you should also try to identify and analyze what happened in the aftermath of the incident and study the reactionary measures that were put in place in order to prevent the problem from aggravating.
Step 5. Establish a Preventative Action Plan
With all the details in your hand, properly studied and analyzed, the next logical step for you to take is to formulate a corrective or preventive action plan.
Here, you can provide suggestions and recommendations to prevent the possibility of another incident happening in the future. This could be anything from safety training to re-evaluating machinery to creating operation changes to even conducting job hazard analyses.
You are now fully equipped to write an effective and well-structured incident report if any incidents were to arise. But before you go, we'd like to introduce you to a tool that helps you create incident reports in a jiffy!
Don't believe us? Scroll down to find out more!
Read more: Business Report: What is it & How to Write it? (Steps & Format)
Bit.ai: The Best Tool for Creating All Sorts of Reports
Creating an incident report is not exactly very easy.
Sometimes you might be in a frenzy trying to recollect the facts and information, and the last thing you want to focus on at that point is the look and feel of your document. You will also have to add your pictures and videos to the document and ensure that everything is written in an orderly manner.

And, in this day and age of technology, no one should be racking their brains each time they have to create a report.
That's why we present to you Bit.ai, a modern cloud-based document creation, and collaboration platform, designed exclusively to satisfy all your documentation needs.
With Bit, you'll be able to whip up an incident report in a matter of minutes – that too with just a few clicks. Not convinced enough? Then take a look at these features of Bit.ai and decide for yourself!
1. Document Templates
Bit has an extensive template gallery that provides you with over 70+ ready-made templates. Pick a template that suits your needs the best, enter all the necessary details and customize it however you want! Just focus on your content and Bit will do the rest!
Don't worry about the structure and format of your incident report when Bit's extensive template gallery offers you so many responsive templates from which you can choose your favorite!
2. Automated Design
The last thing you want to focus on while creating an incident report is its format and structure.
But with Bit's auto-formatting feature, you don't have to worry about any of that because your document will be automatically formatted to give you a consistent and uniform look.
3. Supports Multiple File Formats
Your incident report will require you to add a photo or video documentation of the event or the aftermath of the event.
You can easily do this with bit's smart integration, which allows you to seamlessly add rich media elements like images, videos, audios, pdfs, and lots more to your document within a few seconds!
4. Multiple Workspaces
Accidents can happen across multiple departments in a business. You'll need a place to store all the information from different departments under one roof.
Bit allows you to create infinite workspaces and folders around multiple incidents that may occur in your workplace.
You will be able to store all the details related to each incident in a neat and orderly manner, thus making incident reports more efficient.
5. Real-time Collaboration
If there are multiple witnesses for an accident or an event, your incident report will require the inputs from them all.
Here, you can use Bit's real-time collaboration feature to invite multiple witnesses to join you and work together in real-time to prepare an incident report. You can make edits, add comments, highlight text, and mention other collaborators all within the same document!
All in all, Bit provides you with everything you need while creating an incident report or any report! So just get Bit to make your business lives easier and smoother!
Conclusion
Being prepared for an unexpected incident is always difficult, but taking preventive and corrective measures can maintain a safe and secure environment for you and your employees.
That's why, if done correctly, an incident report is a perfect way to promote and improve workplace safety. They provide you with steps to avoid future mishaps and create a safe and healthy workplace where everyone can work in peace.
In this blog, we have walked you through the steps to be taken while writing an incident report and, as a cherry on the cake, told you about Bit to make your lives a little less difficult.
Further reads:
Annual Report: What is it & How to Create it?
KPI Report: What it is & How to Create a Perfect One?
Performance Report: What is it & How to Create it? (Steps Included)
Technical Report: What is it & How to Write it? (Steps & Structure Included)
Related posts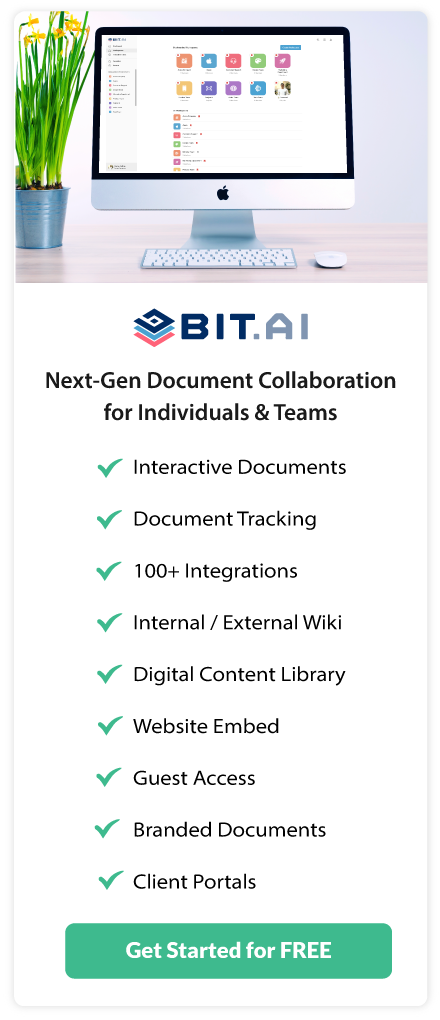 About Bit.ai
Bit.ai is the essential next-gen workplace and document collaboration platform. that helps teams share knowledge by connecting any type of digital content. With this intuitive, cloud-based solution, anyone can work visually and collaborate in real-time while creating internal notes, team projects, knowledge bases, client-facing content, and more.
The smartest online Google Docs and Word alternative, Bit.ai is used in over 100 countries by professionals everywhere, from IT teams creating internal documentation and knowledge bases, to sales and marketing teams sharing client materials and client portals.
👉👉Click Here to Check out Bit.ai.