Getting clients to choose your services in a fiercely competitive market isn't a walk in the park.
After all, with the many consultancy services available, it's often challenging to stand out and convince potential clients of the unique value you offer — from helping clients establish a project communication plan to revamping their entire marketing strategy.
The good news is, there are ways to boost your consultancy's perceived value and win more clients — and that's what we'll cover in this guide.
1. Set up clients to manage seamless workflows independently
As a consultant, the ultimate goal is to set your clients up for success. This should allow them to work independently and get their expected results after your consultancy ends.
For instance, you could help your clients learn to manage their customer communication and provide better customer experiences.
One way of achieving this is to leverage the vcita xperts program, a partnership program for marketing agencies and business consultants.
Through the xperts program, you can teach clients to manage their campaigns and help them set up self-service booking options. 
You can also use the vcita xperts program to improve collaboration and monitor client performance and progress. 

Guide clients across handling new tasks and establishing efficient workflows. This can help them focus on doing the work they love, instead of spending all their time with administrative tasks, and it puts them in position to run their businesses more independently over time, which they'll surely appreciate.    
2. Offer specialized expertise
Not every client has expertise in all aspects of their operations, regardless of how long they've been in business. For example, clients who have been running a local retail shop for years don't necessarily mean they have the expertise to operate an online shop successfully.
This can make it challenging and overwhelming to transition from a physical store to a digital one. Offering specialized expertise and skills for targeted tasks allows you to provide unique value that your competitors might not.
For instance, you could evaluate your client's brick-and-mortar store and develop ways to adapt their sales and marketing strategies into the online space.
You can even help clients establish a mix of both offline and online promotional tactics. This lets you help clients make the most of their current branding and marketing strategies while transitioning to digital approaches.

While offering specialized expertise doesn't mean focusing only on one skill set, mastering one or two can help increase your perceived value. Leverage your specific expertise to provide tailored solutions to your client's unique business needs.
Read more: 9 Customer Acquisition Strategies Your Boss Wishes You Knew!
3. Enhance the client's existing processes
Not all clients require building strategies from scratch or revamping entire processes and systems. Some might need a bit of guidance, a nudge in the right direction, and some tweaking to improve their current processes.
For example, if your consultancy services include digital marketing, you can help clients supercharge their customer acquisition pipelines for online spaces. This includes improving your clients' current approaches to marketing and promoting their businesses, and boosting their customer engagement.
You can also refine your clients' lead generation tactics to increase sales, conversions, and in turn, referrals in the future.
With your experience and skills in multiple industries, you can help clients optimize existing (and find new) opportunities within their company and market.
4. Steer clients toward making strategic decisions
A huge part of running a successful company is making strategic business decisions to improve performance and get the best outcomes.
These crucial business decisions can include operations expansion, finding new services and products, making personnel changes, and restructuring internal systems and workflows.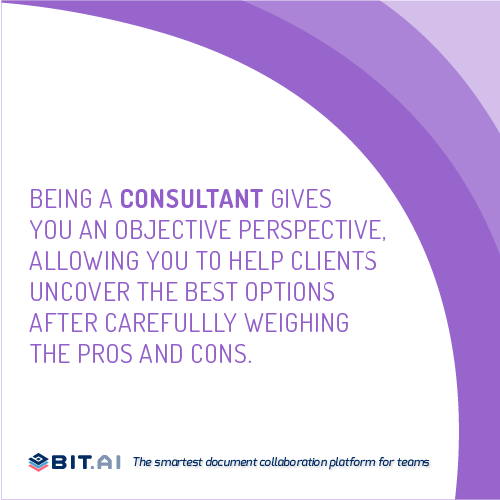 However, clients might not always have the objective perspective necessary to implement major changes effectively. This lack of objectivity can hinder your client's ability to make the best decisions.
After all, some clients can be set in their ways and can be unwilling to adapt to change when they get steady results.
Being a consultant gives you an outsider's "objective" perspective, allowing you to help clients uncover the best options after carefully weighing the pros and cons.
One example where your consultancy service can best benefit your clients is by setting up an efficient market research process.
This can help expedite identifying your client's target market, assessing product demand, etc., to ensure they get the expected returns on new products or services they want to pursue.
You can introduce reliable tools your clients can easily integrate into their current systems, provide expert advice, and ultimately help clients make better, strategic decisions.
Read more: 9 Client Management Software You Must Check Out!
5. Bring additional resources and skills to the table
Clients and their employees have their hands full dealing with daily tasks and maintaining seamless workflows across the entire business operations. This can leave them little to no room to do anything else. As such, your clients can miss opportunities to optimize their efforts and gain better results.
This is where your consultancy services come in. Since you're not likely to handle your client's daily tasks, you can direct your expertise, energies, and skills to critical aspects of your client's business operations.
For instance, you can assess your client's current workflows and spot gaps that cause bottlenecks and slow productivity. This helps your clients improve their processes without majorly disrupting their workflows or pulling employees from their jobs.
You can provide the necessary resources and skills your clients need but might not have.
Some clients might also need the kind of expertise you can offer but not for the long term. Your consultancy services provide them the perfect solution since clients can bring you in and get the expertise they need without hiring (and paying for) someone full-time.
You can offer your consultancy services as a temporary yet highly skilled addition to your client's workforce. This provides a cost-efficient solution, especially for your client's projects and short-term programs.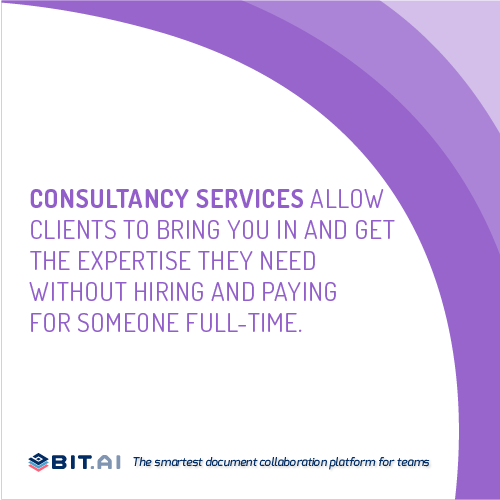 Also, being a consultant gives you the privilege of working with many clients with similar problems. This gives you a bank of experience, tools, and strategies you can easily pull out of the box and apply (and tweak) to address your current and future clients' needs.
Onboarding you can be less of a hassle, too, since the nature of your job requires you to switch from company to company. This has likely "trained" you to learn quickly and come up with strategies and, in turn, generate results a lot faster.
6. Provide a wider range of consulting services
As a consultant, it's critical to have specialized skills and expertise. However, offering multiple consulting services based on your skillset and proficiency will also work to your advantage and boost your perceived value.
After all, the more types of consulting services you can offer, the more clients you can accommodate. With your tools and expertise, you can tailor your services to address each client's unique business needs, budget, and other requirements.
Some of your advisory services can be in the areas of:
Investing: You can offer investment consulting services to help clients make wise investing decisions, understand potential risks, and make money ultimately.
Business operations: While business operations include multiple consulting service subcategories, you can offer specific services and expertise to your clients. For instance, you can help your clients translate their business processes into lean and nimble operations. This allows them to scale their operations, adapt to dynamic marketing trends, and go through transitions seamlessly.
Compliance: Provide consulting services that help clients streamline the process and avoid errors that can lead to hefty fees. You can offer regulatory compliance expertise to aid clients in adhering to regulations properly while expediting the process. This helps clients avoid issues that might impact their bottom line.
Read more: How to Write a Client Project Reports that 'Wow' them? (Template Included)
7. Identify process gaps objectively
Working in the same conditions for years on end can make it challenging for management teams to spot issues and identify gaps within company processes and operations.
Your clients might not have the time, expertise, or resources to conduct thorough process audits. This can make it tough for your clients to assess their company's health properly.
For example, sales and marketing teams can be buried in daily and more pressing tasks. With so much on these teams' plates, they can easily miss opportunities to optimize email marketing campaign copy or catch gaps that lead to low conversions.
Busy teams also find it challenging to examine their own processes – let alone apply the right fixes or tweaks properly. This is where your consultancy services can shine.
Being a consultant allows you to offer fresh perspectives that are not influenced by the company's standard practices, culture, and relationships. You're exempt from "we do it that way because that's the way we do it" bias.
This lets you catch core issues quickly through an objective lens, helping your clients to deploy the appropriate improvements and solutions faster.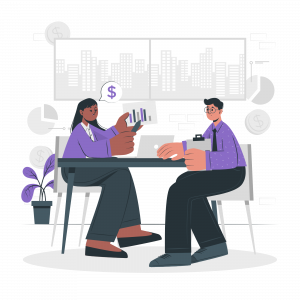 You can also help your clients identify these process gaps and workflow bottlenecks effectively without your help in the future. This way, your clients can learn to surface issues and develop strategies to address those gaps efficiently.
Additionally, being a consultant means you're not burdened with the tasks your client's teams handle daily.
You have the time, energy, and expertise to assess your client's company processes properly and objectively. This allows you to conduct comprehensive audits, drill down on core issues, and provide the right recommendation.
Win More Clients by Increasing Your Perceived Value!
Closing more clients takes some blood, sweat, and tears.
While there is no one-size-fits-all solution to winning boatloads of clients, increasing your perceived value as a consultant is a great start to jumpstart your efforts.
Leverage the tips in this guide to help you boost your perceived value, offer unique benefits to your prospects, and get more clients.
Further reads: 
Consulting Report: What is it and How to Create it?
Client Portals: Communicate with Clients the Right Way!
Consulting Agreement or Contract: What is it & How to Create it?
Brand Authenticity: Definition, Importance & Tips To Build It!
Client Brief: What is it and How to Write it? (Steps Included)
Consulting Proposal: What is it & How to Create it? (Steps Included)
How to Create Quotations That Your Clients Can't Reject?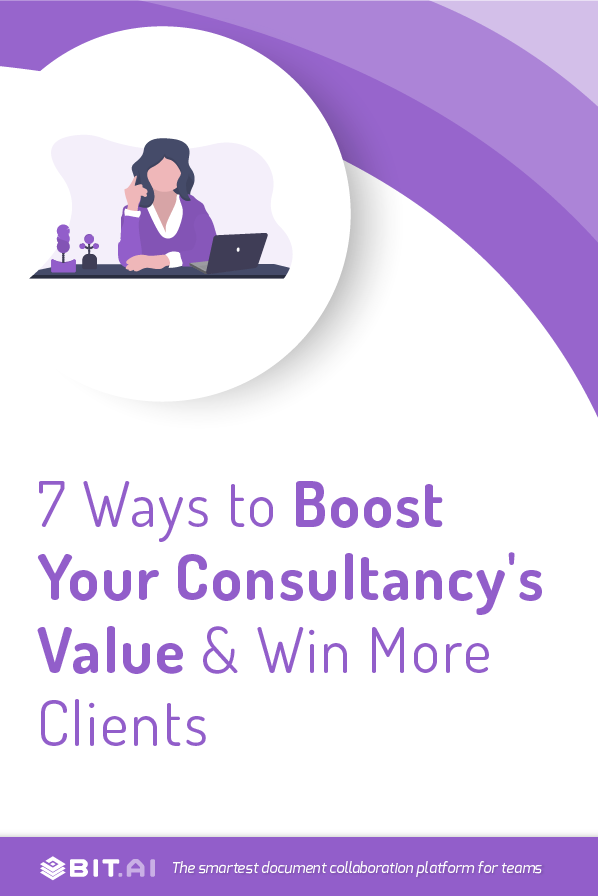 Related posts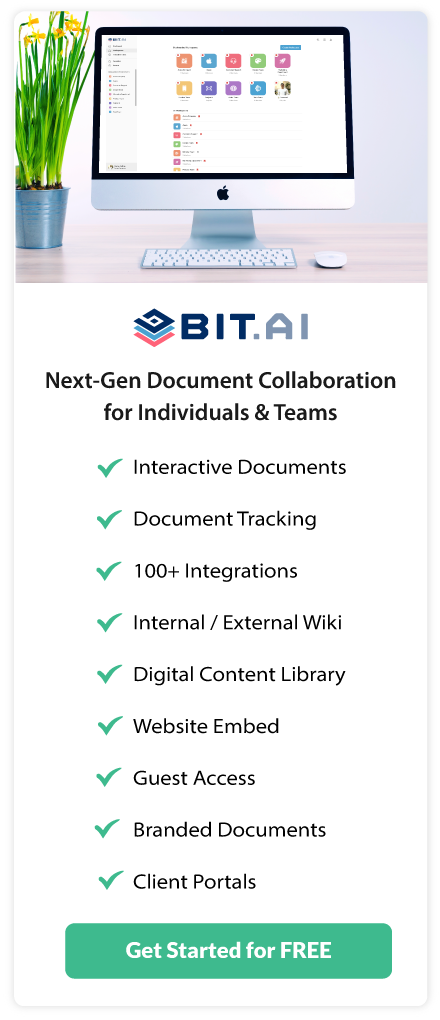 About Bit.ai
Bit.ai is the essential next-gen workplace and document collaboration platform. that helps teams share knowledge by connecting any type of digital content. With this intuitive, cloud-based solution, anyone can work visually and collaborate in real-time while creating internal notes, team projects, knowledge bases, client-facing content, and more.
The smartest online Google Docs and Word alternative, Bit.ai is used in over 100 countries by professionals everywhere, from IT teams creating internal documentation and knowledge bases, to sales and marketing teams sharing client materials and client portals.
👉👉Click Here to Check out Bit.ai.