If you're looking to create and manage a website, blog, or other digital content, then you'll want to consider using a Content Management System (CMS).
What is a CMS, you ask? CMS or content management systems are software applications that allow users to create, manage, and publish digital content without requiring extensive technical knowledge. Simply put, it is a tool that simplifies creating and publishing content online.
A CMS typically provides a user-friendly interface that enables users to create and edit web pages, upload media files, and add/remove content. It lets you manage content such as text, images, videos, and audio files and organize it in a way that is easy to navigate for visitors to their website.
So with a CMS by your side, you can focus on creating high-quality content while the software takes care of all the technical aspects.
If you're looking to learn something about content management systems, you have come to the right place for it! This blog will discuss everything from core features, types, benefits, and more!
So quit waiting around and jump right in!
Core Features of a Content Management System
1. Content Creation and Editing
One of the most important features of a CMS is its ability to create and edit content. CMS platforms provide users with a user-friendly interface to write, upload, and format content, such as text, images, videos, and audio files. This feature eliminates the need for any HTML or coding knowledge, making it accessible to anyone who wants to publish content online.
2. Content Organization and Management
A CMS provides a way to organize and manage content on a website, making it easier to navigate for users. The system allows users to categorize and tag content, making it easier to search and filter it. CMS platforms also provide version control, which allows users to see and revert to previous versions of content, ensuring that only the most up-to-date content is displayed on the website.
3. Cloud Capabilities
Another core feature of a content management system (CMS) is its cloud capabilities. By storing all of your content in the cloud, you can access it from anywhere at any time, which is especially useful for remote teams. The cloud feature offers secure storage and easy backup options, ensuring your content is always safe and accessible. It also allows you to streamline your content management process and improve productivity.
Read On: Best Cloud Document Management Systems

4. Content Collaboration
When all your organisation's content is stored in the cloud, it becomes simple to share folders or assets with others for collaboration, whether inside or outside your organization. This ensures that everyone with access to the shared content can view the most up-to-date information, regardless of location or timing. Additionally, by sharing and keeping a record of collaborative content, users can track how and when each shared item was accessed.
5. User Management and Permissions
User management and permissions are critical core features of a CMS that enable administrators to control access to sensitive information and ensure that users only have access to the content and features relevant to their role. By providing granular control over user permissions, CMSs can help improve collaboration, streamline workflows, and ensure that content is managed securely and efficiently.
6. Analytics and Reporting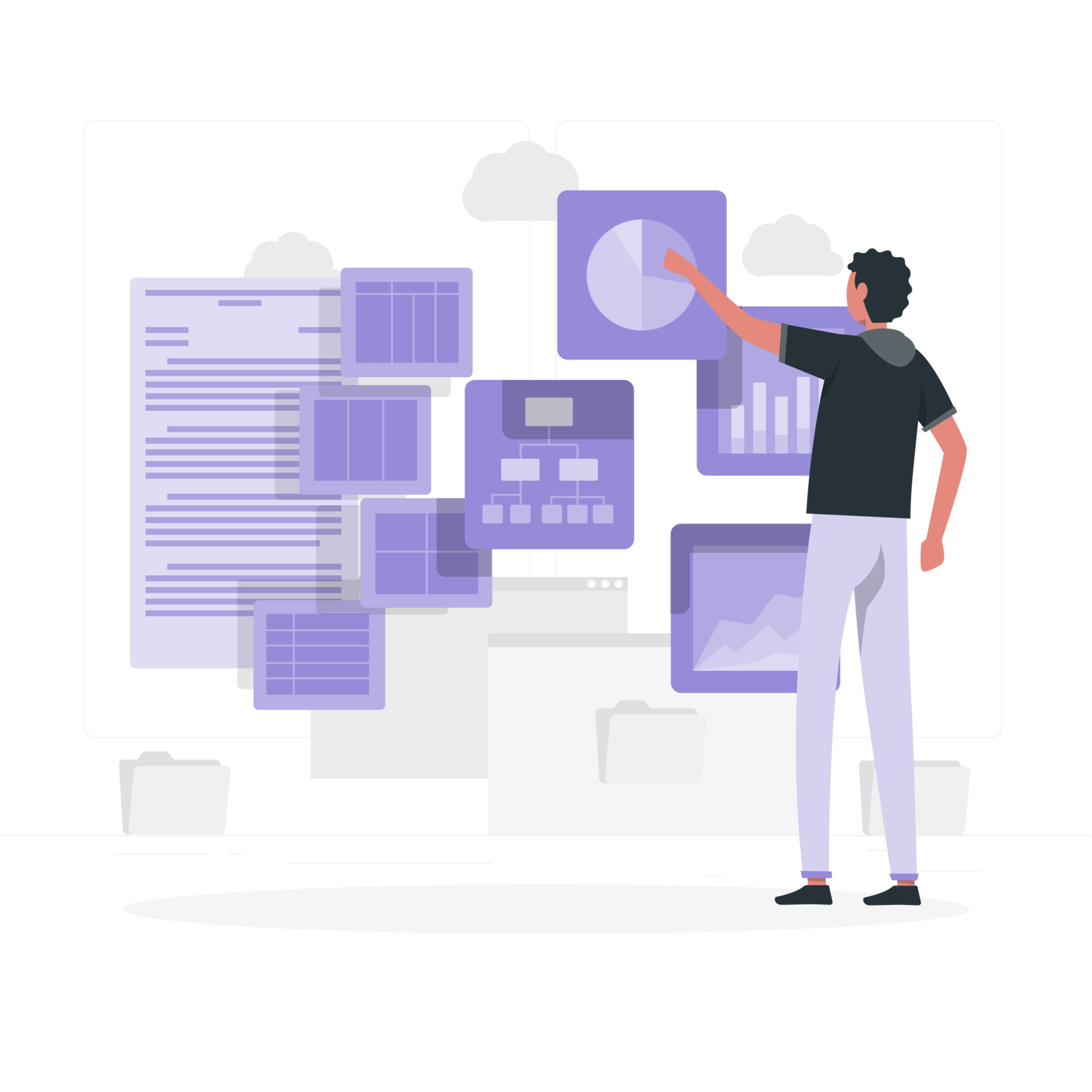 Analytics and reporting tools are important to core features of a CMS that enable site administrators to track key metrics such as site traffic, user behavior, and engagement levels. By analyzing this data, administrators can identify areas for improvement and make informed decisions about content, design, and functionality. It also helps users stay up-to-date with emerging trends and user preferences.
Now that you know the several core features, let's review the different content management systems available in the market.
The Types of the Content Management Systems
1. Traditional CMS
Traditional CMS follows a conventional approach to content management. It provides users with a complete set of tools for creating, editing, and publishing content on a website. They come with pre-designed templates, themes, and plugins that enable users to easily create and customize their websites. They are ideal for small to medium-sized businesses and individuals who need a simple, user-friendly solution for managing their website's content.
Examples: WordPress, Joomla, Drupal, and Magento.
2. Headless CMS
Headless CMS separates content from the presentation layer. It allows users to create content once and publish it across multiple channels, including websites, mobile apps, and IoT devices. Users can choose any front-end technology to display the content, such as React, Angular, Vue, or others.
This flexibility provides businesses with the ability to deliver content to a variety of channels without worrying about managing different CMS platforms. Headless CMS is an excellent choice for businesses with multiple channels to manage, such as e-commerce companies, media publishers, and mobile app developers.
Examples: Contentful, Strapi, and Prismic.
3. Decoupled CMS
Decoupled CMS is similar to a headless CMS, giving users more control over the presentation layer. In a decoupled CMS, the front-end and back-end are separated, allowing users to choose any front-end framework or technology while still having access to the content management capabilities of the CMS. Decoupled CMS is ideal for businesses that require more control over their website's design and user experience.
Examples: Strapi, Contentful, and Kentico Kontent.
4. Enterprise CMS
Enterprise CMS platforms are designed to meet the needs of large organizations that require advanced functionality and scalability. These platforms provide many features and capabilities, including personalization, multi-site management, workflow automation, and more.
Examples: Adobe Experience Manager, Sitecore, and OpenText.
5. Component CMS
Component CMS allows users to create content by assembling pre-built components or blocks rather than writing HTML or using a visual editor. This approach makes creating consistent, responsive, and visually appealing content easy for users. Component CMS platforms provide a set of predefined components that can be used to create any page or layout. It is ideal for businesses that require a fast and efficient way to create and manage content without worrying about the underlying HTML code.
Examples: Contentstack, Kentico Kontent, and Agility CMS.
6. E-commerce CMS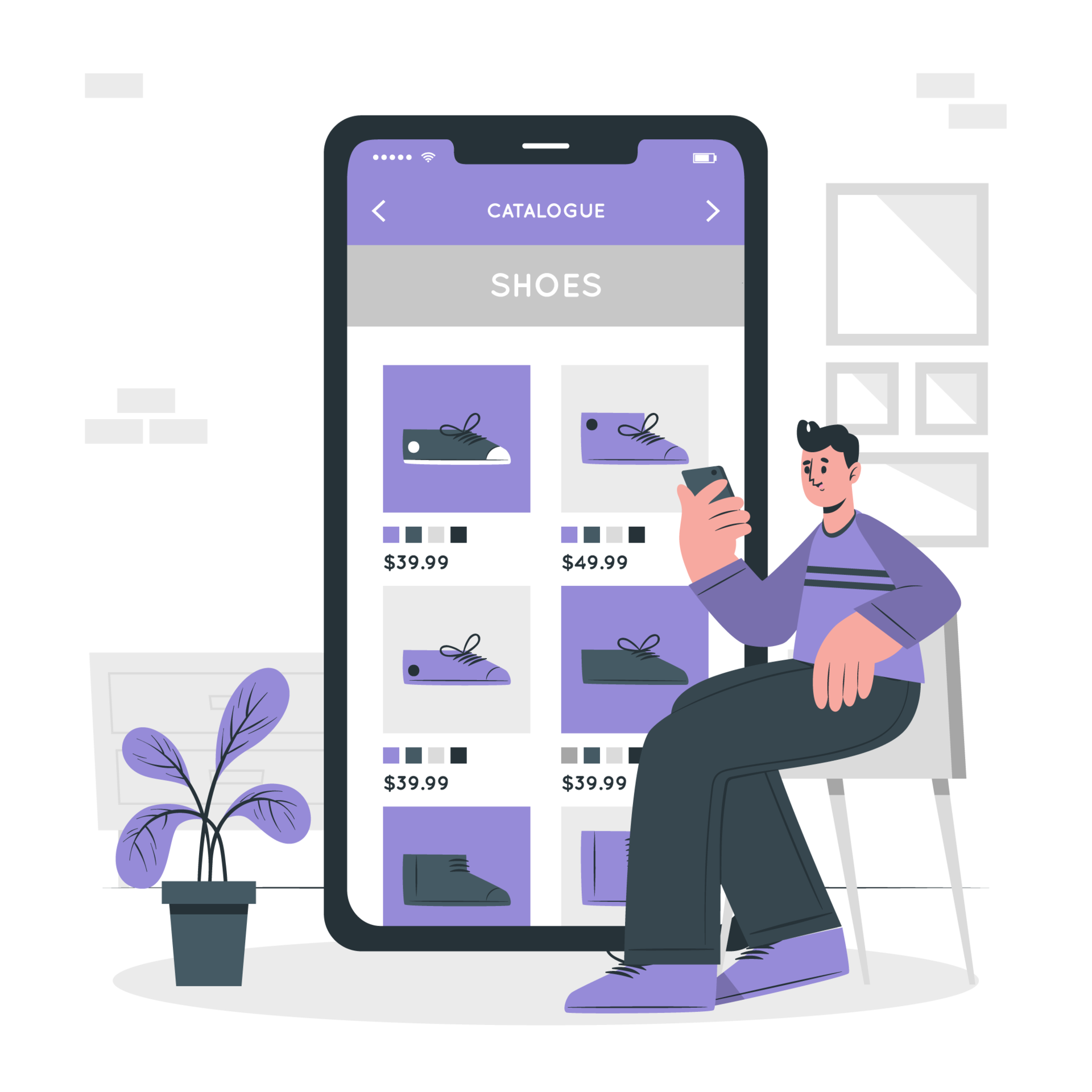 E-commerce CMS is designed specifically for managing online stores, providing users with functionality for managing product catalogs, orders, and payments. These platforms have pre-built features for managing products, inventory, shipping, and payments. E-commerce CMS is ideal for businesses that require a comprehensive e-commerce solution with built-in features for managing online stores.
Examples: Shopify, BigCommerce, and WooCommerce.
Now you know the different types of content management systems, but are you wondering how this software can benefit your organization? Fret not; the next section discusses just that!
How Can a Content Management System Benefit Your Organization?
1. Streamlines Content Creation and Management
A content management system allows multiple users to create, edit, and publish content from a single platform. This eliminates the need for email or file-sharing systems and helps ensure all content is stored in a centralized location. It also provides a structured workflow that enables content to be reviewed, edited, and approved before publication. This helps reduce errors and improve consistency.
2. Improves Website Maintenance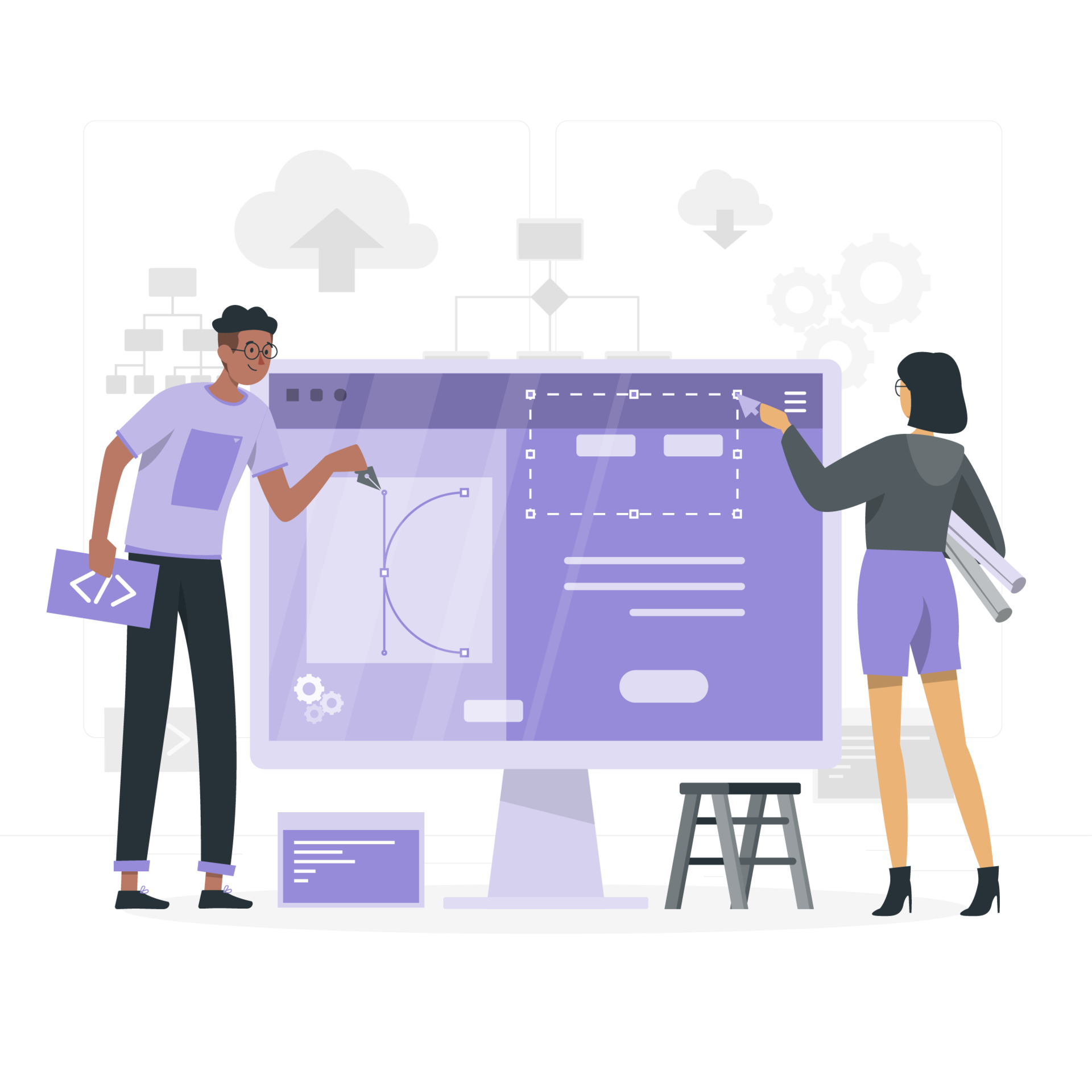 With a content management system, you can update your website's content quickly and easily without specialized technical skills. This means you can keep your website up-to-date and relevant, which can improve user engagement and lead generation. It also ensures that your website's design remains consistent and professional.
3. Enhances Collaboration
The best part of a content management system is that it helps multiple teams to work together on the same project simultaneously, irrespective of where they are. This can improve communication, reduce the risk of miscommunication, and increase productivity. It also provides tools for content sharing, version control, and task management, which can help teams work more efficiently and effectively.
4. Increases Scalability
If you want to add new features, pages, and functionality to your website without the need for significant technical knowledge or resources, then a CMS can help you do that. This means you can scale your website as your business grows without redesigning it completely. It also offers tools for managing large amounts of content, such as search and categorization features, which can help ensure that your website remains organized and user-friendly.
5. Improves Search Engine Optimization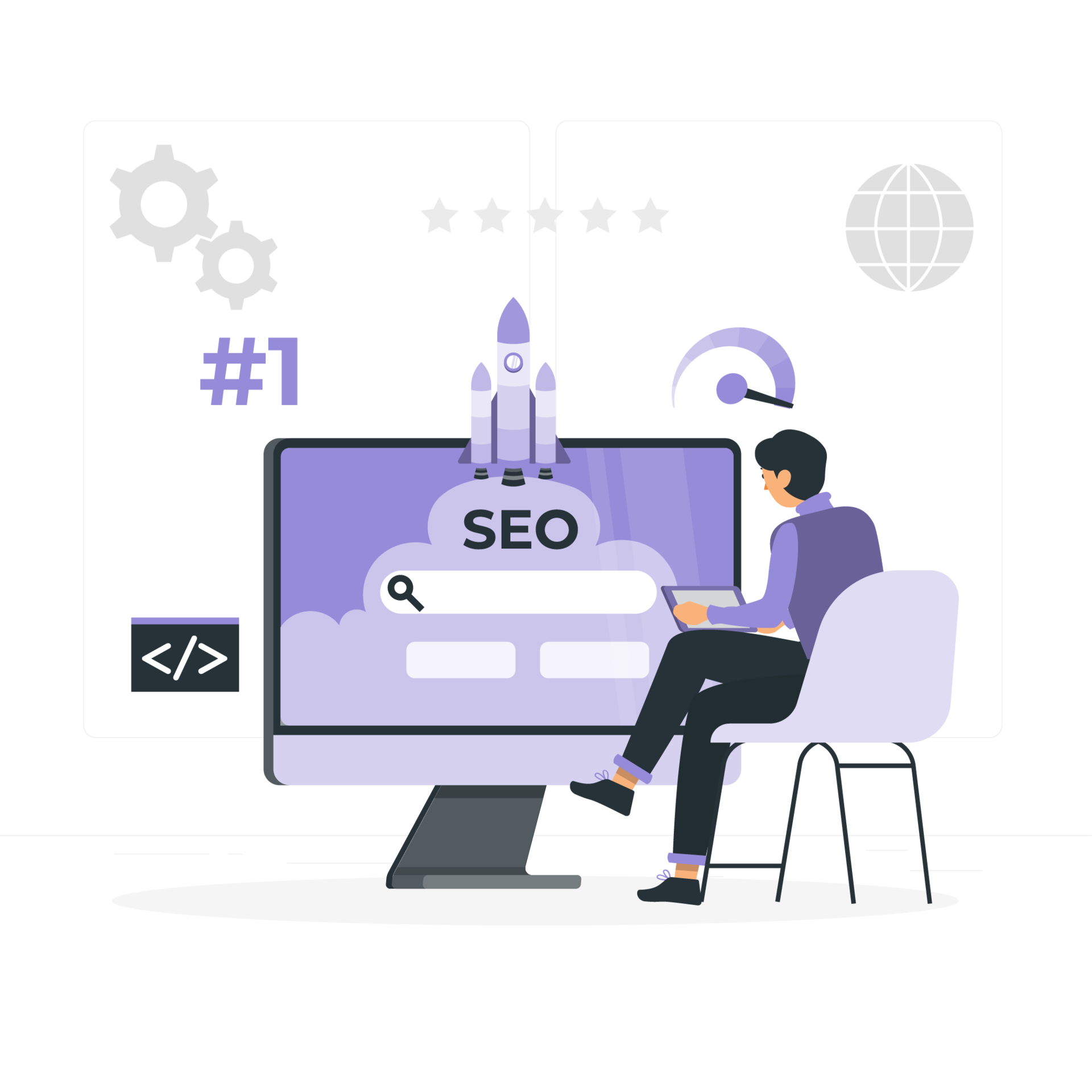 Another awesome thing about a CMS is that it provides tools for optimizing your website's content for search engines, such as keyword research and analysis, meta description creation, and page title optimization. This can help improve your website's visibility on search engines, drive more traffic, and generate leads.
6. Ensures Compliance
A CMS can help you comply with legal and regulatory requirements, such as the GDPR or the ADA, by enabling you to track and manage changes to your website content easily. It also provides tools for managing user permissions and access control, which can help ensure that only authorized users have access to sensitive information. This can help you avoid legal liabilities and reputational damage associated with non-compliance.
In short, a content management system is crucial for your organisation's smooth functioning. So let's now consider what to consider while choosing a CMS for your business!
What to Consider While Choosing a CMS?
1. Content Requirements
The content you will publish on your website is an important factor in choosing a CMS. Different CMS platforms are designed to handle different types of content, such as blogs, e-commerce, or multimedia.
Consider how frequently you will update your content and how you want it displayed. For example, if you have a lot of multimedia content, you may want to pick a CMS with strong media management capabilities.
2. Ease of Use
A CMS should be easy to use and have an intuitive interface, especially if you will have multiple people managing the website. A user-friendly CMS will allow you to create, edit, and publish content without navigating through many confusing menus or options. Keep an eye out for a drag-and-drop editor or other visual editing tools in the CMS, as they can make creating content much easier.
3. Customization Options
Another important factor to consider while choosing a content management system is the ability to customize templates, designs, and functionality. It should allow you to create a unique and personalized website that reflects your brand and style. So, find out whether the CMS has a wide range of themes and templates or allows easy customization through plugins or widgets.
4. Integrations
A content management system that integrates with other tools and platforms will always be valuable. So when choosing a CMS for your business, consider whether it integrates with tools and platforms you are currently using, such as social media, e-commerce platforms, marketing automation software, etc. This can save you time and effort by streamlining your workflow and reducing the need for manual data entry.
5. Security
Security is an essential factor when choosing a content management system. A good CMS should have strong security measures to protect your website and users' data. Ensure your CMS has built-in features such as two-factor authentication, SSL encryption, or regular security updates. Having a CMS with a good security track record and well-supported by its development team is always best.
6. Support
Another thing to consider while choosing a content management system is the level of support the CMS provider provides. This means good documentation, customer service, and community support.
If the CMS has an active user community, you can ask questions and get help with any issues you may encounter. Also, keep in mind to check whether the CMS provider offers support options via email or phone and whether any additional costs are associated with the support.
7. Scalability
Lastly, consider scalability as an important factor when choosing a CMS. A good CMS should be able to grow with your business and handle increased traffic and content needs over time.
Assess whether the CMS can handle large amounts of traffic and whether it has features such as caching or load balancing to help improve performance. Check if it can handle large amounts of content and whether it has features like version control or workflow management to help you manage your content more effectively.
Now that you can choose a content management system for your business, we have created a list of some of the best ones available in the market! Let's check them out!
What are the Best CMS Tools?
1. WordPress
WordPress is a Content Management System (CMS) that powers over 40% of websites worldwide. It is a popular platform because it offers a user-friendly interface, making it easy for beginners to create and manage websites. It offers a wide range of themes and plugins that can be used to customize websites, from basic blogs to complex e-commerce sites.
2. Drupal
Drupal is a robust CMS designed to handle large and complex websites. It offers a wide range of modules and themes that can be used to customize websites. Drupal is known for its flexibility and scalability, which makes it a great option for websites that require advanced functionality, such as social networking, e-commerce, and online communities.
3. Joomla
Joomla is another popular CMS that offers a lot of flexibility and functionality. It's free, open-source, and has a large community of developers who create extensions and templates. Suitable for both small and large businesses, Joomla comes with various features, such as user management, content management, and search engine optimization. It is also known for its ease of use and customization options, making it a popular choice for many website owners.
4. Squarespace
Squarespace is a user-friendly CMS offering various templates and customization options. It is suitable for small businesses and individuals who want to create a professional-looking website without any coding knowledge. Squarespace offers features such as SEO optimization, social media integration, and e-commerce capabilities, making it a great option for businesses looking to expand their online presence.
5. Magento
Magento is a popular open-source CMS that is designed specifically for e-commerce websites. It offers many customization options and is suitable for businesses of all sizes. Magento offers features such as product catalog management, payment processing, and shipping options. It is also known for its scalability, which makes it a popular choice for businesses that anticipate growth in the future.
While these may be a great set of content management systems, we want you to check out Bit's content management system. Why? Find out in the next section!
Bit's Content Management System Page

Bit.ai is an all-in-one knowledge management and document collaboration platform designed for the workplace. It helps create, collaborate, share, track, and manage information in one place.
Bit's content management system allows employees and partners in different offices to centralize, collaborate, and co-author documents in real time. This means that all documents and digital assets are accessible anytime from anywhere!
With Bit, you can add any content from images, videos, web links, documents, SlideShares, and more inside your content library. It simply allows everyone to contribute and bring information in one centralized location.
An amazing feature of Bit is that it lets you create multiple workspaces, folders, and documents around your work, clients, departments, and more!
The CMS makes it easy to copy or move documents and assets from one workplace to another for efficient work across teams and departments. Moreover, it allows you to make changes, edit in real time, highlight sections, leave comments, mention people, and more!
What's more? Bit's smart content search lets you search your content based on its title, keywords, tags, content type, etc., so you never have to waste time looking for your assets.
All-in-all, Bit is an excellent option when choosing a content management system! So, do yourself a favor and get Bit right away!
Wrap Up
Whether you're a blogger, a small business owner, or an entrepreneur looking to launch an online store, a CMS can help you save time and effort while ensuring your content is organized and presented professionally.
We hope this blog has helped you learn everything you need to know about content management systems. Now, choosing the right one that fits your business is up to you. Good luck!
Further Reads: 
Workload Management: Definition, Importance, Process & Tools!
Stakeholder Management: Definition, Importance & Process!
Top Employee Management Systems You Should Be Using!
Organizational Change Management: Definition, Process, Models & More!
Knowledge Management: What is it & it's importance!
Top 9 Inventory Management Software of 2023!

Related posts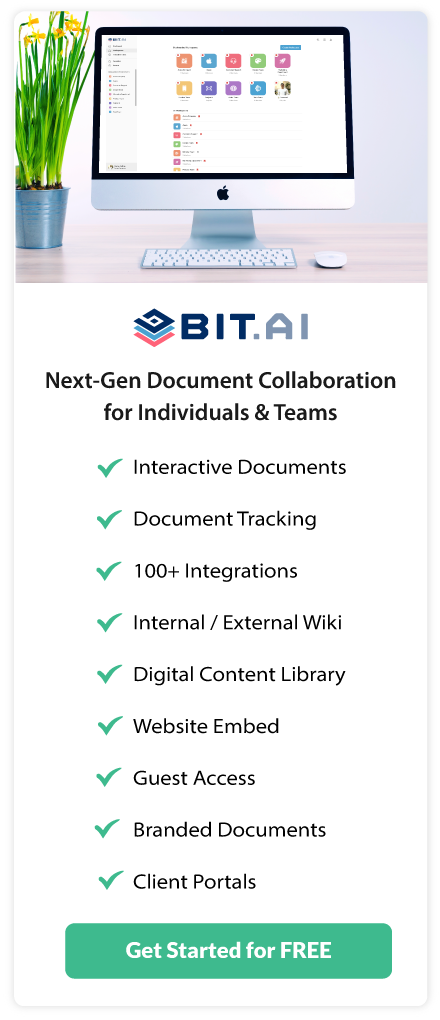 About Bit.ai
Bit.ai is the essential next-gen workplace and document collaboration platform. that helps teams share knowledge by connecting any type of digital content. With this intuitive, cloud-based solution, anyone can work visually and collaborate in real-time while creating internal notes, team projects, knowledge bases, client-facing content, and more.
The smartest online Google Docs and Word alternative, Bit.ai is used in over 100 countries by professionals everywhere, from IT teams creating internal documentation and knowledge bases, to sales and marketing teams sharing client materials and client portals.
👉👉Click Here to Check out Bit.ai.