Do you want to build the buzz around your product from the beginning itself? Then an amazing product launch plan is what you need.
When you have a great product waiting on its way to the customers, a good launch plan is what delivers it. Remember, what is seen is sold!
And since the first impression always plays a big role, it becomes important to have an effective product launch plan to seal the deal. But what is the deal?
A product launch plan is an overview of the efforts to be made to launch the product in the market. It should reflect your product launching strategy as it is the track that leads you to the actual launch.
A good product launch plan should be able to manage expectations related to the product launch. It is important to have a clear and relevant plan to reach the desired goal.
Let us dive deep to understand what is product launch plan is, why it is important, and crack the code on how to create one that makes your product launch successful.
Dive right in, folks!
What is a Product Launch Plan? (Definition)
A product launch plan is an outline laying down the strategies, goals, and required efforts related to the introduction of a product in the market. This plan covers the messaging and marketing strategy to achieve the end goal of getting customers to adopt the new product.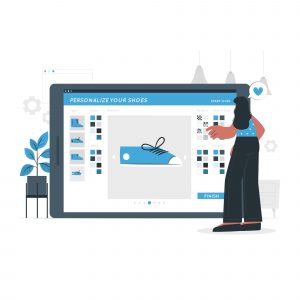 In simpler terms, a product launch plan provides a detailed roadmap to identify the goals, set the various strategies, and assign tasks for different team members.
To cover all the connecting dots related to a product launch, a product launch plan comes in handy. Starting from understanding the user's needs to the collection of first impression feedback, good planning is the key to excel.
Benefits of Writing a Product Launch Plan
The thumb rule is to stay prepared when you are in the business world. That's why it is always important to have a product launch plan at your fingertips. Here are some key benefits of writing a product launch plan:

1. Provides a Timeline 
A product launch plan builds a mental timeline to organize and schedule the course of your product in the market. It is an essential tool to help you sequence the events that eventually decide the performance on the launch day.
The duration of different steps involved in the product launch is fixed with a brief template of launch activities and a detailed explanation. This helps avoid the last-hour chaos of your product launch.
2. Offers Clarification and Coordination
A customer's experience is determined by the overall input of all the members involved in creating a product. Be it product, marketing, sales, engineering, and customer support team, good coordination is desired to make the ultimate impact. This can be achieved with a good product launch plan.
It acts as a checklist for every member of your team to keep up with their responsibilities and duties, thereby providing them with clarity for smooth functioning.
3. Identifies the Target Audience
There is an ocean of customers out there in the market. However, efforts have to be made in the direction of potential customers in order to achieve the goal. A product launch can help in identifying the target audience. This will also reduce the chances of wastage of resources such as time, money, and effort from the producer's end.
4. Helps Figure Out the Marketing Approaches to be Used
Once there is a set-out plan, clarity of actions, coordination among members, identification of target audience – all thanks to a product launch plan – it becomes simpler to figure out the marketing approaches that can be effective in a product launch.
Pre-planning the approaches will also provide a ground of evaluation and feedback before the product is launched in the market.
5. Plans the Presentation of the Product
Your product can be really useful to the target audience, but it will be of no use if the customers don't perceive it as one. After, all the ultimate goal of a product launch is to present your product to the target audience.
A good product launch plan helps plan an effective way to present your product to the market in a way that excites the audience enough to take action.
Read more: 12 Marketing Goals You Must Include In Your Plan!
How to Write a Product Launch Plan? Follow these steps:
To make maximum use of your make-or-break launch day, it is important to create a suitable product launch plan.
Follow some easy steps for a smoother workflow :
Step 1. Remember the WHs Behind the Product
Why are you launching the product? What are the features of the product? Why should customers take interest in your product? How can it help the customers to resolve their issues?
Defining the aim and objectives of the product launch should be kept in mind while drawing a plan to assure everyone in the team is on the same page. A team with clarity is more prepared to convince the customers about the benefits of their product.
Creating a plan involving the answers to the doubts of the customers related to the product is always a good idea. Pre-planning the features and values to be presented before the customers control how the product will be perceived by them.
For example, imagine a company called BABIES sells products related to the needs of parents and their babies. The new product they are launching is a baby stroller. Some questions that you should address while launching the product should include: why is the stroller important for the parents, how can it make their parenting journey comfortable, what are the innovative features of the product, etc.
Step 2. Develop a Sales Messaging Guide
A sales messaging guide helps to maintain uniformity on how the product will be described consistently for marketing purposes. To understand how to persuade your potential customers, it is important to walk in their shoes and know their expectations from the product.
While it is important to stay connected to the customers for initial feedback, showing them the distinctive features of your product is equally important to highlight how your product is different from other competitors.
Here, a sales messaging guide comes in handy to keep the customer hooked to your product.
Now, let's refer back to our example. Your team should project their ideas uniformly throughout the launch. A proper messaging guide of the baby stroller will give the potential customers a clear idea about the utility and usage of the new product. Your messaging guide can include how the product should be installed, how it is compatible with different height settings, how the stroller is different from others already available in the market, and more.
Step 3. Conduct In-depth Research
Since you have already selected the potential range of customers, it becomes easier to understand their needs as a whole group. Now the next step is to evaluate if your messages are reaching them as intended. For this, you need to conduct in-depth research to understand the needs of your users.
The first impression, the thought process, and intent are what generate the user's needs. Insight notes from the customers about how they feel about your product not only help to review and bring changes to your product, it leads the way to a successful launch.
Paying attention to this step in drafting your product launch plan will certainly result in flying colors.
Coming back to the example of the company BABIES, it is mostly based on the theme of Parenting, therefore the struggles of this journey are similar in most cases. So, try to carry out in-depth research, talk to your customers, take feedbacks, and customize your products based on their needs.
Step 4. Build Suspense
Building up suspense and creating the hype hooks your customer's interest in your product. Your product launch plan should include this to make it easier for the customers to decode your message easily, but slowly, with suspense!
Unfolding the highlights of your product will engage your target audience and increase their curiosity about the product. At this point, comes another essential step to collect the feedback and understand the customer's expectations. Keep up with it. Wherever necessary, evaluate your launch plan and reassure your audience that they will not be disappointed.
For example, while introducing the product, the baby stroller, remember to build the suspense creatively. Give them hints on what is going to be launched by the company. Keep unfolding the mystery till the launch day to increase the engagement.
Read more: Brand Authenticity: Definition, Importance & Tips To Build It!
Step 5. Implement and Analyze
This is the final step, the climax. You are all set with your product launch plan. Here in this crucial stage, implementing the plan that you have created efficiently is the key to scoring.
Keep looking out for how your product is being perceived by your audience and make adjustments based on customer reviews. In the end, it is their response that will decide your success rate. Use various kinds of feedback surveys available and make relevant changes in your messaging.
Include all these important steps while working on your plan and voila! You have successfully drafted an effective product launch plan.
Want to create the perfect product launch plan? We have the perfect tool for that!
Want to know more about this amazing tool that can make writing product launch plans ten times easier? Then scroll down right now!
Bit.ai: The Ultimate Tool for Creating a Product Launch Plan
Nobody wants to sit down for a discussion just to make a plan. It seems like a waste of time, and truth be told, a long, boring process. That's why we would like to introduce you to an amazing tool called Bit, where anything and everything related to documentation becomes a fun and exciting process! Yes, that includes your product launch plan as well!
Bit.ai is a new-age document collaboration tool that helps teams create, manage, share, and track documents. It provides a common place for teams to simultaneously collaborate and manage projects, and most importantly, share knowledge.
Here are some amazing features of Bit that make it an awesome tool for creating your documents:
1. Ready-made Templates: Bit has an extensive template gallery that offers over 70+ professionally designed templates from which you can choose your favorite one! All you have to do is fill in your customized content and you'll get the whole draft ready in a few minutes! They are all fully responsive on every kind of device and make your process super easy!
2. Auto-Formatting – The last thing you want to think about while creating a product launch plan is the format of your document. With Bit's auto-formatting feature, your entire document will be uniformly formatted for you! It even provides you with its own collection of themes and you can change the color of the document with a click too!
3. Real-Time Collaboration: Working on a product launch plan is not a one-person job, it is a team effort. In moments like those, Bit's real-time collaboration feature is truly an asset. With Bit, you and your team can collaborate and work together on the same document, making changes and edits in real-time. It even lets you highlight sections, leave comments and mention people as well.
4. Smart Workspaces: When you are creating a product launch plan, you might work with multiple teams, which is why it is important that everything is organized. Bit lets you create infinite workspaces and folders around projects and teams to keep all your work organized. This lets you store all your information in a neat and orderly manner, making your work more efficient.
5. Interactive Documents: What if you could make your product launch plan interesting and fun? Bit lets you do just that! You can add any kind of rich media such as videos, presentations, charts, maps, surveys and so much more in your documents and make them come to life!
6. Simple UI: Even though Bit is jam-packed with features, it has a simple and easy-to-understand user interface, which makes it extremely easy for new users to get on board with the platform.
All in all, Bit has everything that your product launch plan needs. So, what are you waiting for? Do yourself a favor and get Bit right now!
Conclusion
A product launch plan is a guiding tool to line up your marketing strategies before introducing your product to the market.
A good launch plan will help you foresee the challenges you might face while trying to connect with your potential customers and create opportunities for solving them efficiently.
So when you start working on your big product launch, make sure to create a well-structured plan according to your goals. And we hope this blog has helped you with that.
With Bit on your hands, you can be sure that creating product launch plans is going to be a whole lot quicker and easier. So start creating your product launch plan today, with a little help from Bit.ai. Good luck!
Further reads: 
How To Create Product Launch Marketing Documentation?
Marketing Management: What is it, its Importance and Process!
How to Create a Rock-Solid Marketing Calendar Easily?
11 Amazing Sales Promotion Examples You Need to Check Out!
Tripwires: Definition, How to Include them & Examples!
What is Product Branding? 8 Product Branding Examples!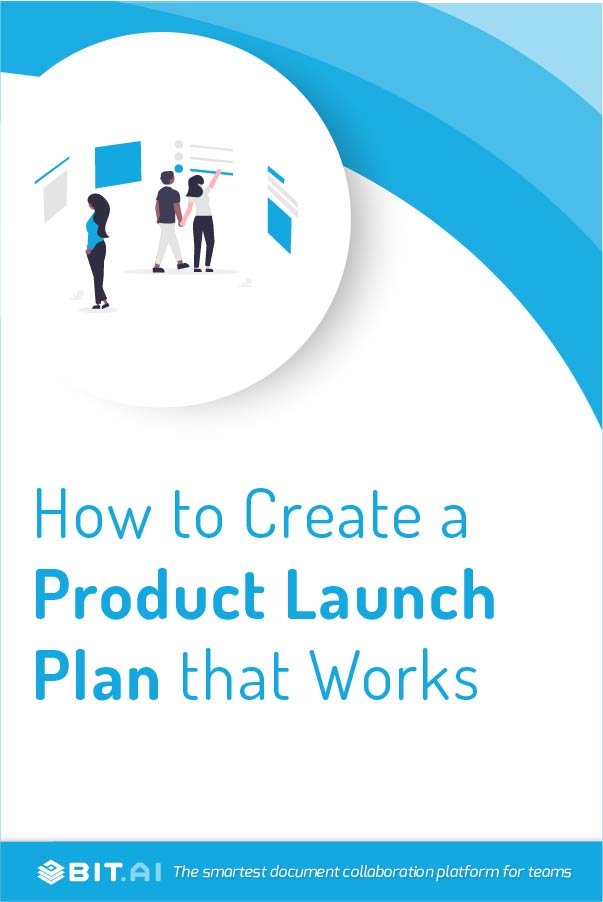 Related posts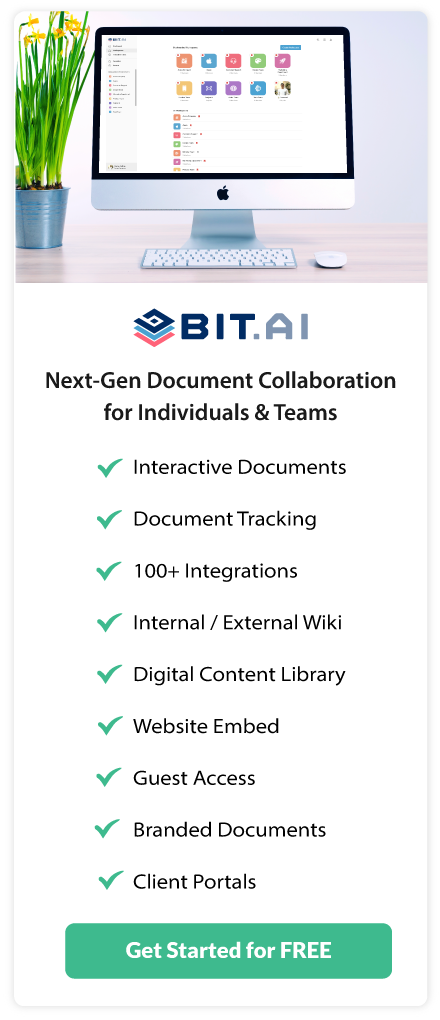 About Bit.ai
Bit.ai is the essential next-gen workplace and document collaboration platform. that helps teams share knowledge by connecting any type of digital content. With this intuitive, cloud-based solution, anyone can work visually and collaborate in real-time while creating internal notes, team projects, knowledge bases, client-facing content, and more.
The smartest online Google Docs and Word alternative, Bit.ai is used in over 100 countries by professionals everywhere, from IT teams creating internal documentation and knowledge bases, to sales and marketing teams sharing client materials and client portals.
👉👉Click Here to Check out Bit.ai.