If you want to land your dream college, university, or scholarship, then you need to write a personal statement. After all, it often forms the heart of your application.
Writing a personal statement is like virtually 'talking' to the academic selection company. It is the best way to showcase all of your achievements, skills, and strengths and prove to them that you are a worthy candidate.
Your personal statement makes all the difference among the hundreds and thousands of applications that an admission committee receives. So writing a striking personal statement must be your number one priority.
But if you're clueless about how to write a personal statement, then we've got you covered! In this blog, we will help you learn anything and everything you need to know about personal statements and how to write them!
Shall we get started? Let's go!
What is a Personal Statement? (Definition)
A personal statement is basically an essay that you write when applying to a certain university, scholarship, or job. In this essay, you elaborate on why you think you are a very good pick for that program and why that university should choose you over those other candidates.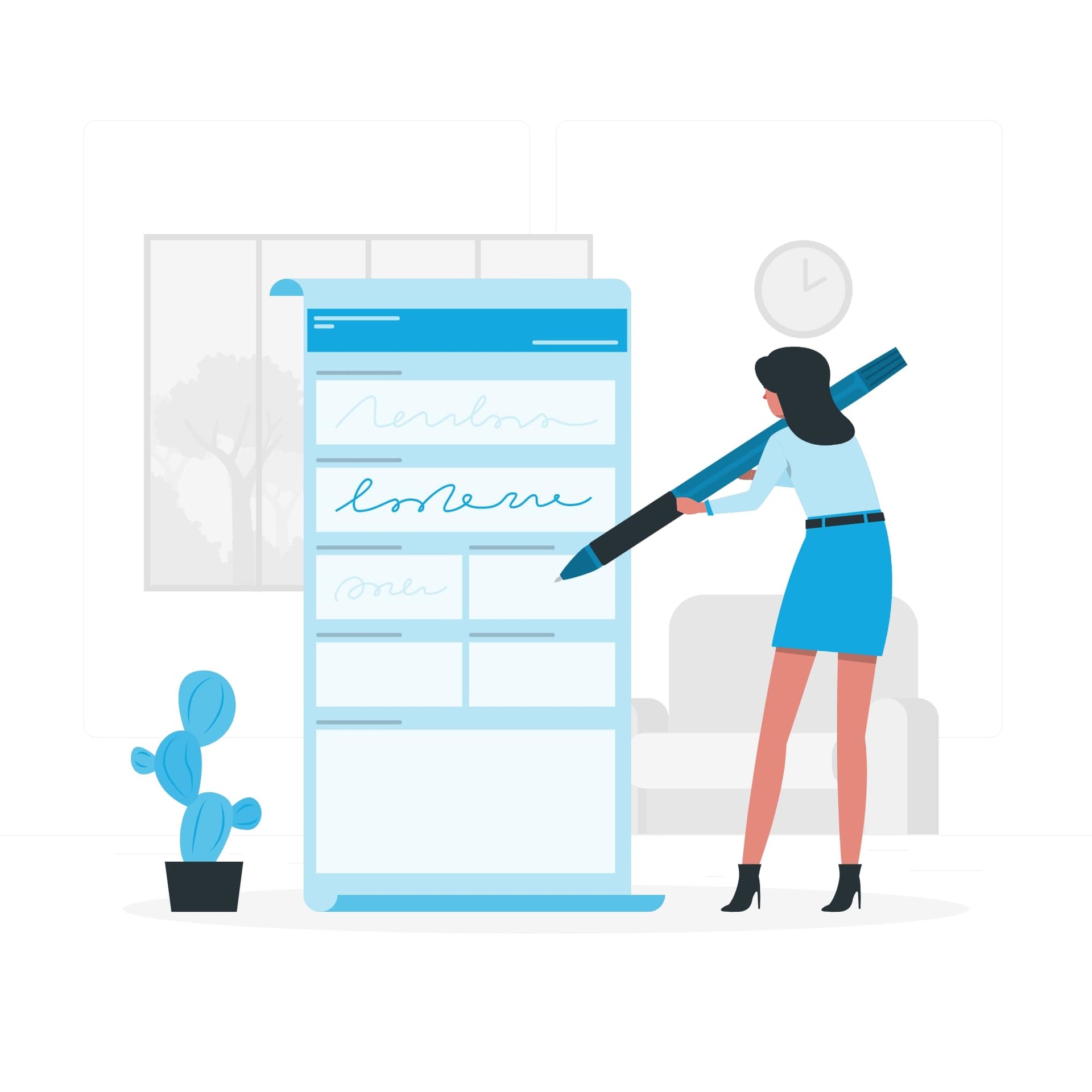 Think of writing a personal statement as a story of your life. It should paint a picture for colleges of who you are, what you have accomplished, your skills and qualities, your general interests, and what you can deliver.
In a general sense, a personal statement can include the following things:
Your personal story and values
Your motivation or reason for choosing the particular college
Your general interests and personal achievements
Reasons why you will be a good fit
Usually, a personal statement is 350 to 500 words long, and like any other essay, it is divided into paragraphs in a meaningful and well-written format.
What Are The Benefits of Writing a Personal Statement? 
Your personal statement is integral to your application to colleges and scholarships. It's what all universities look for, which is why this little document can help determine whether you get into your dream college or not.
A well-written personal statement helps in many different ways:

Gives reviewers a proper understanding of your academic background, experiences, and interests
Allows the admission committee to judge your goals and objectives
Helps filter out applicants especially when there are hundreds of students applying
Demonstrates your written and communication skills
Helps determine whether you are a good match for the program based on the skills, experiences, and motivations cited
Ensures that your attitude aligns with the ethics, values, and standards of their university
In short, a personal statement can make or break your chances of getting a letter of acceptance from your favorite university. It's what will make you stand out from the crowd.
Now that you know how important a personal statement is, let's get down to the nitty-gritty of how to write a powerful one!
How to Write a Personal Statement? (Steps)
Before you start writing your personal statement, there are 2 things you need to do:
1. Do a Little Homework
Always do a background study of the university you are applying to and understand its ethics, values, and standards. Do in-depth research about your course or program. This will help you better understand who exactly you are writing to and what they would be looking for in a candidate. You can modify your personal statement based on it.
2. Brainstorm for Ideas
The next thing you need to do is to brainstorm and generate ideas about what should be included in your personal statement. Think about your life-defining moments, your hobbies, interests, or anything that you are passionate about, your inspirations, and the moments that you are most proud of.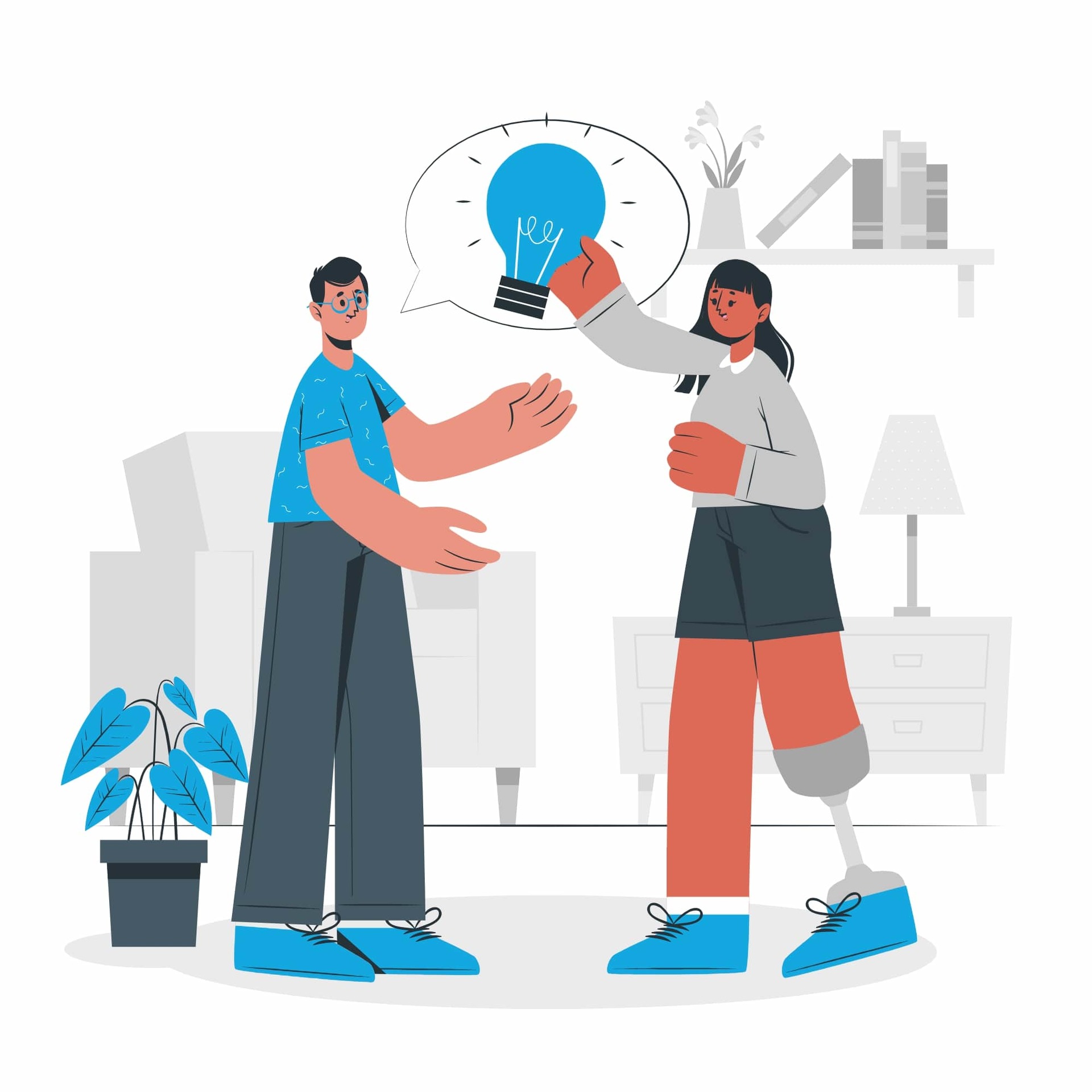 Write it down as a list. Discuss with your family and friends and see if they have anything else to add. Shortlist the ones that you want to talk about. They should somehow align with the story that you're trying to tell, the course objectives, and your career goals.
Also, think about how your professional interests, background, qualifications, accomplishments, strengths, etc. can be incorporated into the statement.
Here are a few questions you can ask yourself before you start writing your personal statement:
What are your goals and objectives?
What interests you in this particular field?
What do to hope to address and solve through your work?
Does your experience or accomplishments help you build any skills for this program? (If you have any)
What's appealing about the program? Why?
Now let's move on to the real stuff and start writing! You can broadly divide your entire personal statement into 4 sections:
Section 1. Motivation for Applying
This section should talk about your genuine interest in the course and how it relates to your career aspirations. Think of an interesting opening sentence that can grab the attention of the admissions committee member.
Section 2. Personal Introduction, Interests, and Achievements 
This section should highlight your personal interests and achievements and should give them a flavor for the kind of individual you are. Include your personal interests like hobbies, arts, sports, music, dance, drama, clubs, and so on. Make sure to highlight the activity performed and what you gained out of it.
Leadership qualities can be of great advantage to you. All positions of responsibility and leadership that you have held such as school council, club president, group leader, event organizer, volunteer work, etc. should be included.
Talk about your achievements. It is okay to gloat! The events you participated in, the prices you won, and the accolades you collected over the years.
Do you have an idea or concept that captivates you and is so engaging that you lose track of time thinking about it, researching it, or building it? Discuss it here! Talk about it passionately and why it engages you.
You can also talk about any gap years you've taken. Highlight the work or travel that you did and how it has helped you to grow into the individual that you are now.
Section 3. Examples and Experiences
Draw from personal experiences that indicate a relationship with the chosen subject of study. Make sure to use valid evidence to support your claims such as internships or past projects that justify your interest in this field of study.
Some important experiences include – courses studied, seminars attended, field trips, related placements, and work experiences, mentoring, internships, and so on.
Talk about lessons learned from obstacles you have encountered, how you have or are trying to overcome them, and how it has affected you. It's important to show that you have learned from these obstacles or mistakes and how it has been fundamental to later success.
Have you solved any problems? Maybe intellectual, physical, ethical dilemma, or research-based. The scale of the problem doesn't matter. Explain the importance of that problem to you and your personal, professional, or academic development and how you identified a solution.
Section 4. Persuasive Conclusion 
This section should stress why they should take you. Stress your skills, achievements, and qualities and how they will make a positive impact on the institution and its values.
Here, you can map out your next steps and future plans after your study experience. This will help the university understand how the course will assist your career goals.
Remember to end your statement on a positive note by indicating your excitement and readiness for taking on challenges and learning in the process.
In the closing sentence, you can thank the admissions officers for taking the time to review your application.
Make sure you persuade them to recognize you as an asset to the institution. An idea to end your personal statement would be to go back to the first section here, that is, why you want to apply and why you are perfect for the role.
Now that you know what to include in a personal statement, follow these tips to make it truly stand out!
Tips to Make Your Personal Statement Stand Out!
1. Make it Personal
A personal statement is an opportunity for you to showcase qualities and attributes that may not appear in your application and resume or CV. So make it unique by adding stories about personal experiences and real-life examples where you demonstrated the specific qualities that the program wants. It could be about how you influenced someone or overcame an obstacle or anything that you achieved.
2. Highlight Strengths
At its core, a personal statement is all about selling yourself to the readers. So make sure that you highlight and focus on the strengths and qualities that make you a worthy candidate.
3. Use a Strong Opening Sentence
Your introduction is what your reader is going to read first, so you need to ensure that it is captivating and powerful enough to hook them. You can make it interesting by starting with a personal story or a unique experience you had. This will ignite the reader's interest and encourage them to continue reading your statement.
4. Start Early
It takes a lot of time, research, effort, and tons of editing before you can write a killer personal statement. This may take up weeks or even months. So it's always best to start working on your personal statement as soon as you can. The earlier the better. This gives you enough time to take breaks and get perspective and better angles before finishing a draft that can deliver your message in a way that can resonate with the reader.
5. Keep it Sweet and Short
Every university gets around hundreds of applications and the last thing they want is to read through pages and pages of your life stories and achievements. Such a personal statement will likely at some point end up in the trash. So make sure to only include the most important details and try to condense your statement into a single page.
Use unambiguous language, proper grammar, proper line spacing, word count, and structure, and ensure that your personal statement is concise and to the point.
6. Check for Plagiarism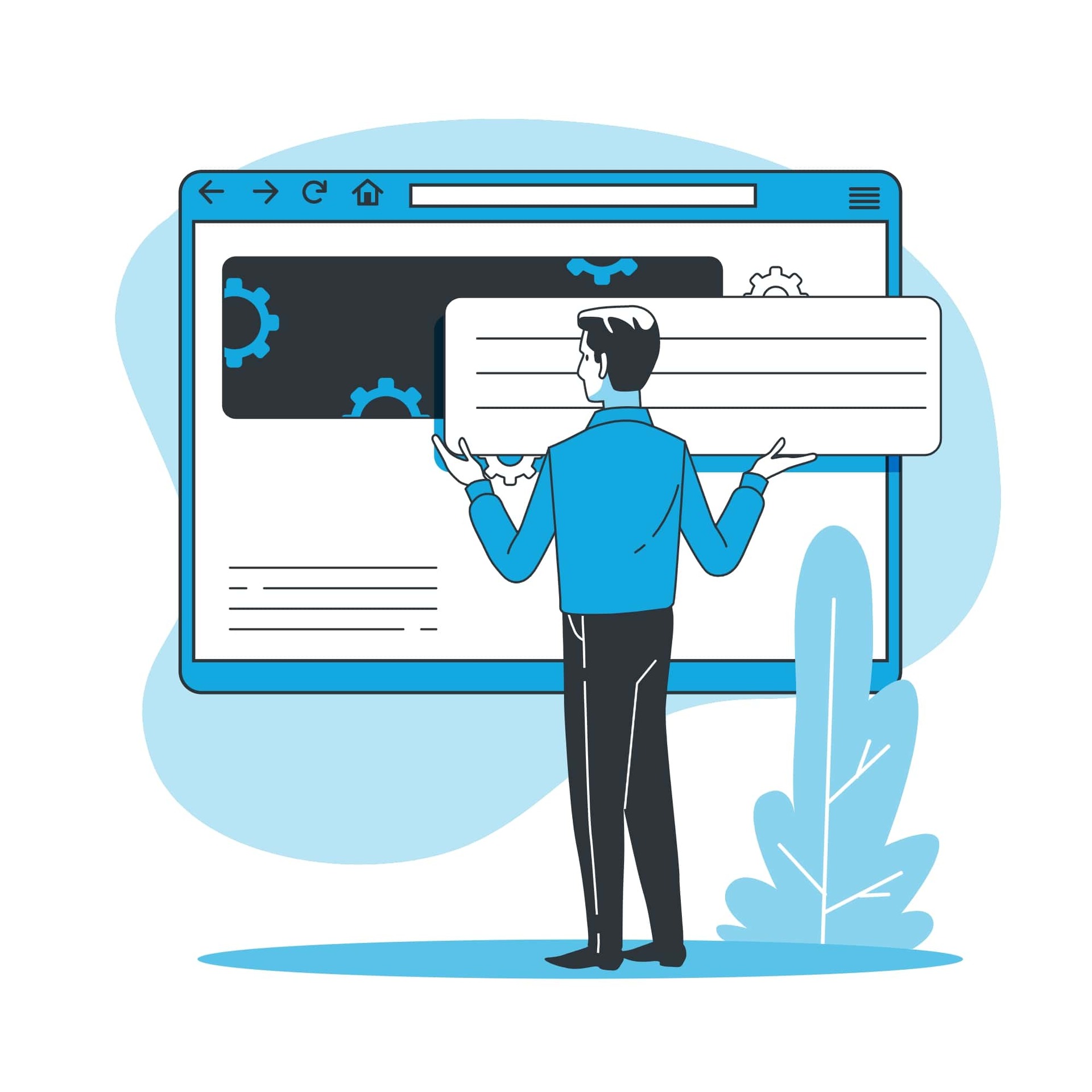 Most universities and institutions use online plagiarism-checking software to check for plagiarism. And since plagiarism is a serious academic offense, you don't want to be anywhere near it! So make sure that your personal statement is your own and not something you copied off of the internet or another person. Make use of online plagiarism checkers yourself and ensure that your content is 100% authentic.
7. Proofread. Proofread. Proofread.
Surely you wouldn't want an admission committee to see a typo or a spelling mistake or grammatical error glaring right at their faces, right? So once your final draft is ready, proofread your document.
Get your family, friends, or teachers to go through your personal statement and check for careless typos, punctuation errors, grammar mistakes, spelling mistakes, etc. so that you can make the corrections.
Some final touches and tweaks and your personal statement is officially ready to go!
Now, we know that writing a personal statement of purpose is no walk in the park. But, what if we told you that we could take a load off of your back and help you create this document in a matter of minutes?
Don't believe us? Then read on and find out how!
Read More: Top 9 Writing Checkers Every Writer Should Use!
Bit.ai: The Ultimate Tool to Create a Personal Statement!

To create a killer personal statement that can grab the attention of a selection committee, you need a distraction-free editor that will help you create and manage documents. This is where Bit comes in.
Bit.ai is a new-age documentation and knowledge management tool that allows you to collaborate, share, track, and manage all information under one roof, thus helping you cut down your efforts in half!
Why do we say it's the best tool for creating a personal statement? Find out for yourself:
Extensive Template Gallery
Bit.ai has an extensive template gallery that provides you with over 70+ templates, which you can use for creating your personal statement. You can even change the color theme of the document with just one click.
Organized Workspaces and Folders
Bit allows you to organize information in workspaces and folders. This means that you can create an infinite number of folders and documents around the research work you do for your personal statement and easily access information while writing.
Auto-Formatting
Bit comes with an auto-formatting feature, which automatically formats your entire document to give a very uniform and consistent look. This means you don't have to worry about line spacing, font, font sizes, etc. because Bit will take care of it for you while you focus on your writing.
Smart Search
With Bit's smart search feature, you can search and find folders, documents, and content inside your documents very quickly and easily across all of your workspaces.
Real-Time Collaboration
Bit offers a real-time collaboration feature that allows you to invite people to join you and work together in real time. This means that you can invite your friends, family or teachers can help you proofread your document and give you feedback. This feature allows you to simultaneously make edits, add comments, highlight text, and mention other collaborators all within the same document!
Simple and Clean UI
Even though Bit is a feature-rich platform, it has a minimal design aesthetic and a super-easy user interface that makes it extremely simple for new users to get on board with the platform.
All in all, Bit is a handy tool that will make creating your personal statement an easier task. So, what are you waiting around for? Get Bit now!
BONUS TIP: With Bit, you can create school notes, projects, assignments, lessons, presentations, and just about anything else! Weave together your digital content with all types of rich media integrations such as images, videos, charts, maps, and more for a more complete learning experience!
Conclusion
Everyone has a story to tell and your personal statement is your own story. But even though it is unique in style, every personal statement serves the same purpose – introduce yourself and your skill, achievements, goals, and interests to the selection jury.
We hope that we have given you a clear picture of what a personal statement is and how to craft one efficiently. Now all you have to do is take the theory part of all this and put it into practice. And Bit can help you with it! The super cool smart tool will streamline the whole writing process and help you stand out from the crowd with a well-crafted personal statement.
Time for you to take matters into your own hands. Make a smart decision, choose a smart tool, and create a stellar personal statement!
Further Reads: 
Thesis Statement: Definition, Importance, Steps & Tips!
Problem Statement: What is it & How to Write it?
Purpose Statement: What is it & How to Write it? 
Writing Vision Statement: Definition, Examples and Best Practices!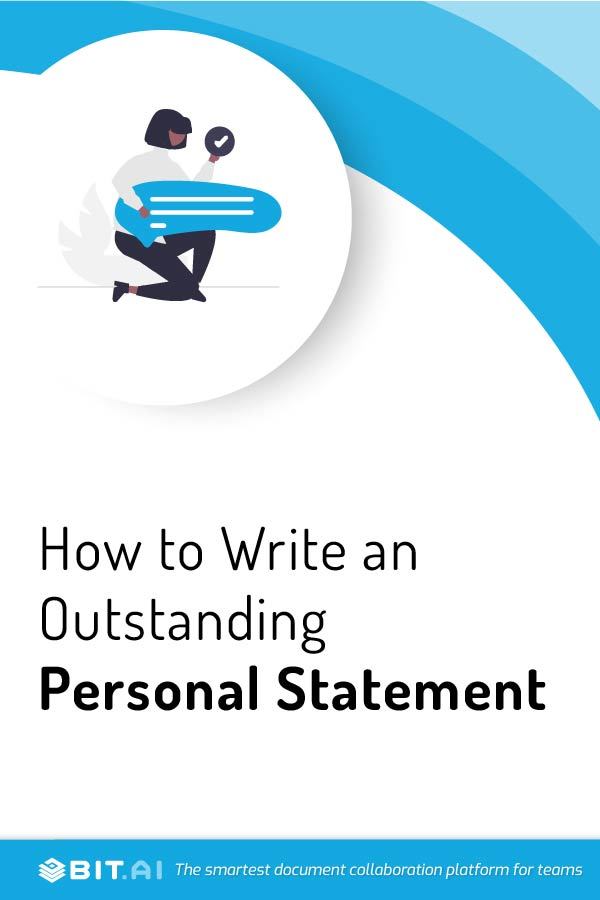 Related posts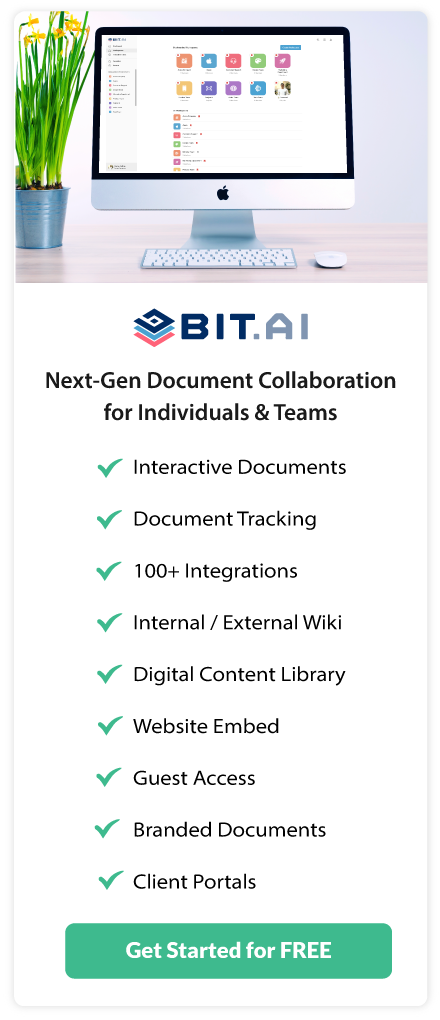 About Bit.ai
Bit.ai is the essential next-gen workplace and document collaboration platform. that helps teams share knowledge by connecting any type of digital content. With this intuitive, cloud-based solution, anyone can work visually and collaborate in real-time while creating internal notes, team projects, knowledge bases, client-facing content, and more.
The smartest online Google Docs and Word alternative, Bit.ai is used in over 100 countries by professionals everywhere, from IT teams creating internal documentation and knowledge bases, to sales and marketing teams sharing client materials and client portals.
👉👉Click Here to Check out Bit.ai.