Do you run a business that is looking to turn prospective customers into paying ones? Let us help you out…
Every business wants to make sure that the traffic they generate translates into revenue.
And, whether you are aware or not, many businesses practice a striking process called 'marketing funnel' to achieve this goal.
The marketing funnel represents a buyer's journey with your firm and how you can use your strategies to make sure that they reach the bottom of the funnel and become a customer.
So let's dig deep into what a marketing funnel is all about!
What is a Marketing Funnel? (Definition)
A marketing funnel acts as a visual metaphor that illustrates how someone from your target market converts into a buyer. Simply put, it's a buyer's journey through your product.
By definition, a marketing funnel is a funnel that sifts through all your leads into paying customers.
Let's sink ourselves into how this method exactly works…
Consider a business that has been using robust ads all-around social media to make people aware of their brand.
A customer clicks on the link provided with the ad and reaches the business's website, this customer is now a prospect. After some deliberation, they sign up with their email to the website.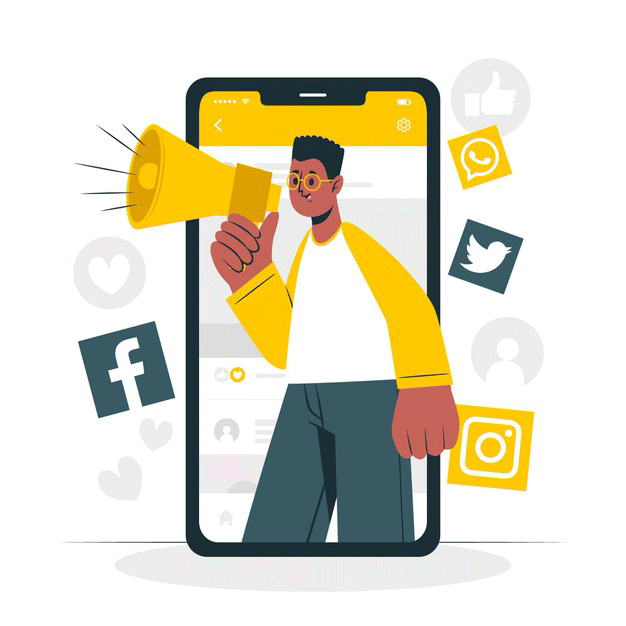 This way, you can reach the customer outside the website and try and close this potential customer to a paying one!
Almost 79% of marketing leads are never converted into paying customers, leading to a waste of effort. This is why businesses need to pay more heed to their marketing funnel!
For starters, a business can identify its funnel, and check for any loopholes that make potential customers leave mid-way. Once identified, they need to make the necessary changes to turn this into a fool-proof plan!

AIDA Model of Marketing
A marketing funnel is based on the four-step method of the AIDA model of marketing.
Awareness: Without making potential buyers aware of your product, there is no way you can turn them into customers.
Interest: Then this awareness needs to be turned into interest.
Desire: Interest is then converted to a desire or need with the help of marketing campaigns.
Action: When there is a desire, there is a way! And this brings about action.
As simple as it may sound, it takes time to perfect the art of funneling.
Today, with changing times and trends, there are more types of market funneling than ever! The variables of the funnel keep changing but the core principles remain the same.
So, let's take a look at why one should take the time to create a fool-proof marketing funnel plan?
Read more: Marketing Report: Definition, Types, Benefits & Things to Include!
Benefits of Creating Marketing Funnel
1. Measurability 
Marketing funnels are distributed in sections, so when you lose a customer it becomes very easy for businesses to identify where exactly along the process they were lost.
This way you can make tweaks wherever needed and get back to the grind of attracting paying customers!
2. Helps Build Trust
With every piece of content that you put out to create awareness, you connect with a certain audience that was looking for solutions.
Constantly adding such value will help develop trust in the minds of the customer.
3. Improves Marketing Strategy
When prospective customers visit your site, they won't directly end up buying your product.
But that doesn't mean this is a wasted opportunity, you can retarget your strategy and get back to the customer who signed up with emails and more.
This way you can reconnect and develop strategies to not only capture your audience to the bottom of your funnel but also create loyalty.
4. Creates Assets for your Sales Team
We all know that a sales team's time is highly valuable. When you use a marketing funnel, you can forward all the data about the active leads to the sales team in time.
Thus, you can make sure that most leads get converted into sales!
Now that you know all the advantages, let's get to creating our very own marketing funnel…
5 Marketing Funnel Stages and Phases!
We'll refer to one of the most effective models to get us started. You can customize it as per the needs of your business. So let's start!
Stage 1. Awareness Phase
No one can buy a product they don't even know exists!
That is why we start with creating awareness. Here, your sole marketing goal is to get the word out about your product and target the right audiences.
Some methods to create awareness:
Blogging: Creating valuable and informative content is a great way to generate traffic. Every time people have a query, the internet is their go-to place. This way, when your firm shows up with a solution, consumers start to understand how you can cater to their needs.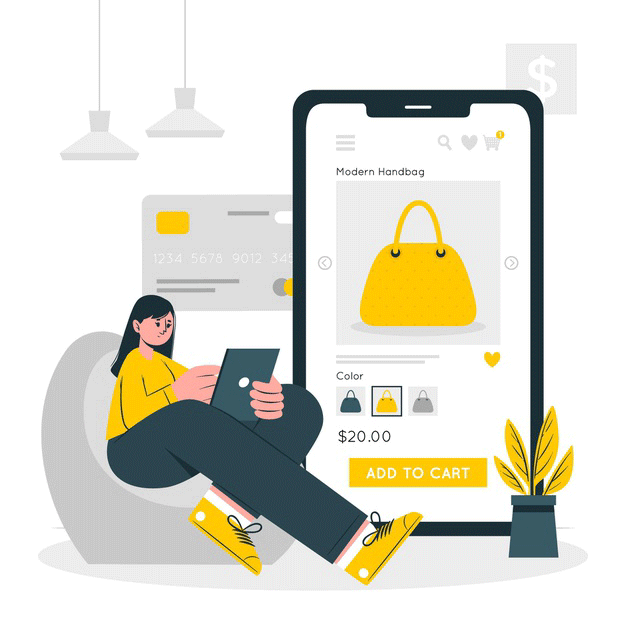 Social Media: Social media has taken over the world. The best part about social media is that you can not only provide people with information but also interact with them easily.
Webinars: Webinars can be a powerful tool to inform people about specific topics and your product. When you serve a purpose to the people with free and interesting webinars, they tend to show interest in what you have to offer.
SEO, Email Newsletters, Podcasts, Forums are also some of the many ways to create awareness!
Keep in mind that the ultimate goal of this stage is to make a mighty impact on the people that your brand can solve their problems.
How well your awareness tactic is working will be visible in terms of the traction that your website generates, number of email subscribers, social reach, referrals.
Stage 2. Consideration Phase
The next step is to convert this awareness into an intent to buy. In the AIDA model, this stage is a culmination of both; interest and desire.
Consideration is the most time-consuming and vital stage of the marketing funnel.
In this stage, you guide your already aware audiences to connect with your brand and make them choose you over others.
Good marketing campaigns play an important role here and also make people understand how your brand is the most capable of solving their problem.
Offering free tools and trials can help your firm to turn prospective customers into buyers by enticing them with the features and solutions you offer.
Stage 3. Conversion Phase
The consideration stage was all about proving your ability to solve issues, now it's about getting a little more in detail about that.
Now it's all about the conversion of your prospect from considering to acting! Although the most coveted conversion is purchasing, it's not the only one.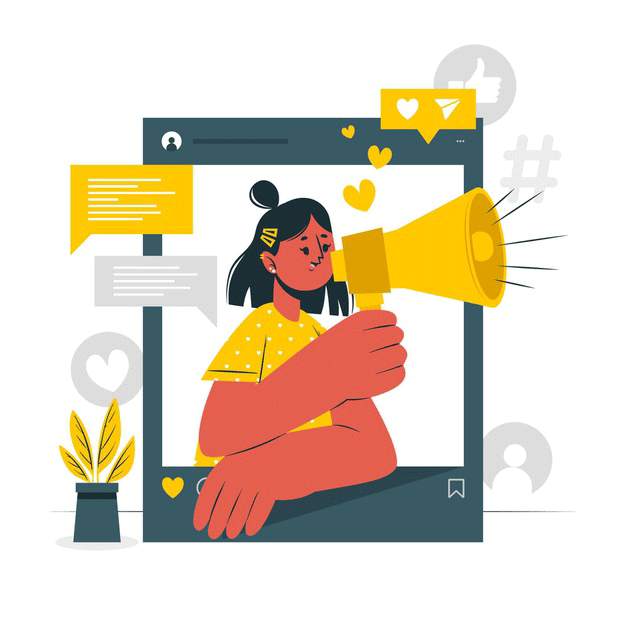 Signing up, using free trials, etc are some other types of conversions.
Pick out comments on how others have enjoyed what you offer, use testimonials, offer comparisons and this is what will lead to conversion!
Stage 4. Loyalty Phase
Many businesses might think that conversion is the last step of the marketing funnel…Well, not really! This is just the beginning. Once converted, you need to make sure buyers come back again.
It's all about customer service and customer retention. When you provide customer service in the forms of Q&As, tutorials, or chatbots, customers feel a connection with your brand.
When customers stay loyal and return for more, you grow more powerfully.
Stage 5. Advocacy Phase
Now that you've sowed the seeds for a good marketing funnel, it's time to reap the benefits. Advocacy is one of them.
Happy customers will not only stay loyal but also increase awareness and open up a whole new communication medium for your brand.
They'll recommend your product to friends and family facing similar issues which will result in a bigger and much more effective marketing funnel.
And to back this up, PR daily reports that 83% of buyers say recommendations have a big impact on their buying decisions.
Thus, your customers become your marketers and grow your funnel! You can conduct surveys, offer referral discounts, and more to amplify this stage.
To get started with your funnel, you may need a plan and to get going with that you may need to document…and we've got the perfect tool up our sleeves!
Read more: Marketing Research: Definition and Process to Follow!
Bit.ai: A Robust Tool to Ease all your Documentation Needs


When creating your marketing funnel plan, you are bound to work on many documents with many departments for their inputs and data. In such settings, Bit.ai comes in handy!
Don't believe us? Check out these awesome features…
1. Smart Workspaces: On Bit.ai, you can create as many workspaces as you want around different teams and communicate in a much better way.
For example, once the marketing funnel is created, you can send the document from the marketing workspace to the manager's workspace. And after their approval, you can forward the leads generated to the sales workspace!
2. Fully Responsive templates: It's an end for boring, outdated documents. With Bit's fully responsive and fun templates, you can make your marketing funnel plan and other documents exciting and easily accessible on any device.
3. Real-time Collaboration: A good team knows how to collaborate and make a difference and Bit accelerates that. With its interruption-free and interactive collaboration feature, teams can work together in real-time seamlessly.
4. Rich Media Integration: Another way to make your marketing funnel document and every other document more interactive is to use Bit's rich media integration that allows you to add videos, social media posts, music, cloud files, presentations, maps, charts, surveys/polls – basically every kind of rich media in your doc.
5. Trackable Links & Security: You can track the engagement on your document by enabling document tracking. You can see how many users opened your document, how much time they spent on it, how far they scrolled, and more! For added security, you can enable password protection and expiration dates.
And these are not all! Bit.ai has so many interesting and awesome features, that it'd be a waste to not give it a try. Trust us, it will blow your mind with all that it can achieve!
So why wait? Go check it out, we're sure you'll love it!
Our team at bit.ai has created a few awesome marketing templates to make your marketing process more efficient. Make sure to check them out before you go, your marketing team might need them!
Wrapping Up
When you create your marketing funnel with the steps we mentioned above, you will notice how it's a gift that keeps on giving!
With the help of a marketing funnel, you can show the potential customer that you are a guaranteed and trustworthy product for them.
But make no mistake, the complexity of a marketing funnel will be different for different firms.
Even with the steps mentioned above, a marketing funnel will require constant updates and changes to become one that fits your firm perfectly.
Well, now that you know about this noteworthy process, claim it for your business and see for yourself, the benefits that it bears!
Have any queries? Tweet us @bit_docs and we'd be more than happy to hear from you!
Further reads:
Brand Voice: What is it & How to Define it for your Business!
Growth Marketing: What is it & How to Carry it out for your Business?
Target Audience: What is it and How to Find them? (Steps Included)
Marketing Communication Strategy: What is it & How to Create it?
The Ultimate Beginners Guide For Sales Funnel With Examples!
Social Media Proposal: What is it & How to Create it?
7 Principles of Marketing Every Business Must Follow! (The 7Ps)
Marketing Proposal: What is it & How to Create an Effective One?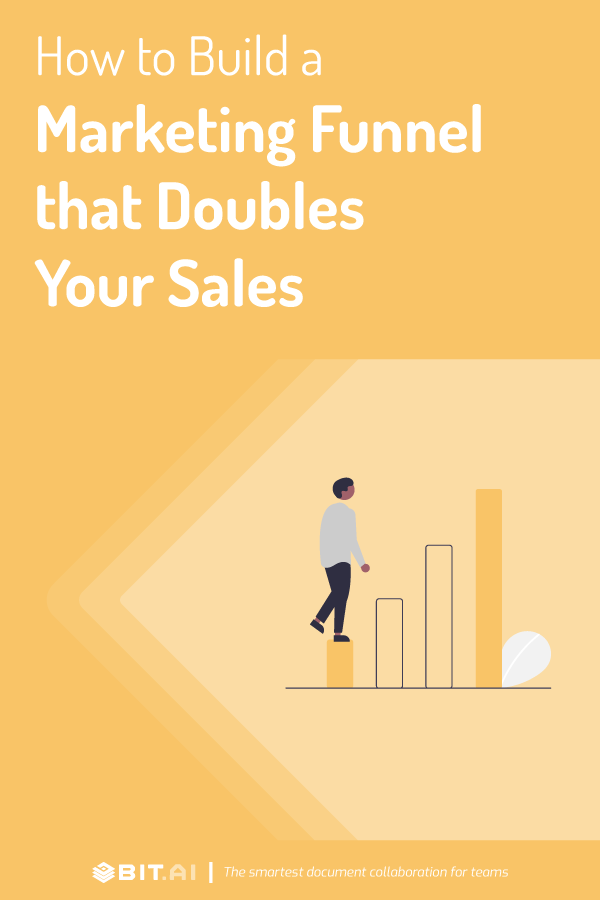 Related posts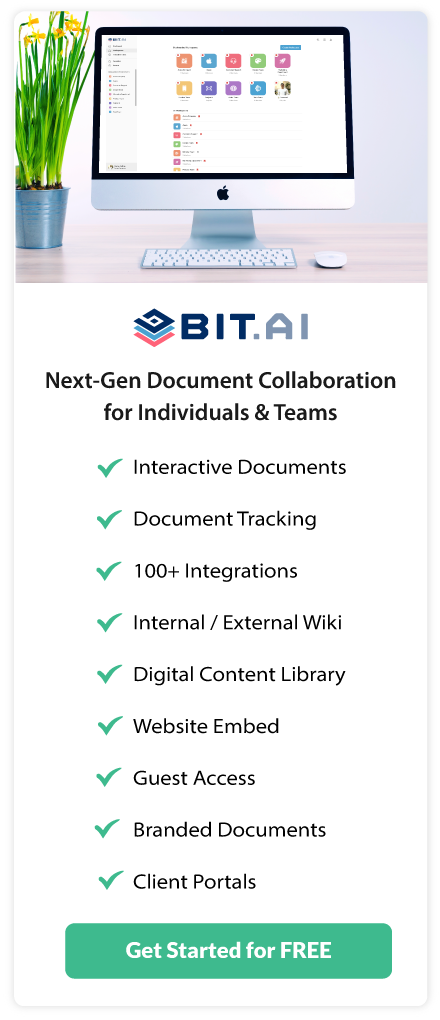 About Bit.ai
Bit.ai is the essential next-gen workplace and document collaboration platform. that helps teams share knowledge by connecting any type of digital content. With this intuitive, cloud-based solution, anyone can work visually and collaborate in real-time while creating internal notes, team projects, knowledge bases, client-facing content, and more.
The smartest online Google Docs and Word alternative, Bit.ai is used in over 100 countries by professionals everywhere, from IT teams creating internal documentation and knowledge bases, to sales and marketing teams sharing client materials and client portals.
👉👉Click Here to Check out Bit.ai.