When it comes to business, there is no denying that nearly every industry and team has to create and share reports. Reports are one of the most comprehensive ways to communicate information regularly to everyone.
While there are various types of reports, in this blog we will be focusing on – periodic reports.
The truth is that stakeholders, investors, and clients are always looking for accurate and periodic updates about the ins and outs of the business functioning rather than being bombarded with a wave of information all at once. And this is essentially where periodic reports come into play.
Now if you're someone who is not very familiar with what periodic reports are and how to create them, then this blog will simplify everything you need to know! We'll cover the benefits, how to create periodic reports, and much more!
So are you ready to get started? Let's go!
What Exactly is a Periodic Report?
A periodic report is a document that companies create to provide regular updates about a company's business operations, projects, department, client work, etc. It serves to provide the audience with the necessary details to get an understanding of the current status of an ongoing project or company.
A periodic report is sent at regular intervals or periods, such as daily, weekly, monthly, and so on. Sometimes, it's even referred to as a recurring report.
Typically, a periodic report has a standard format or a template that is developed to meet the needs and requirements of that particular project, department, or company.
The act of regularly updating is done in the form of a report and basically, this report is what ensures that information is up-to-date and communicated efficiently.
When a periodic report is submitted, it guarantees that correct data and updated information reaches the people concerned at the right time, so that it can be reviewed, feedback can be provided, and information deemed accurate.
Now that you know a little about period reports, let's get into the benefits of creating one.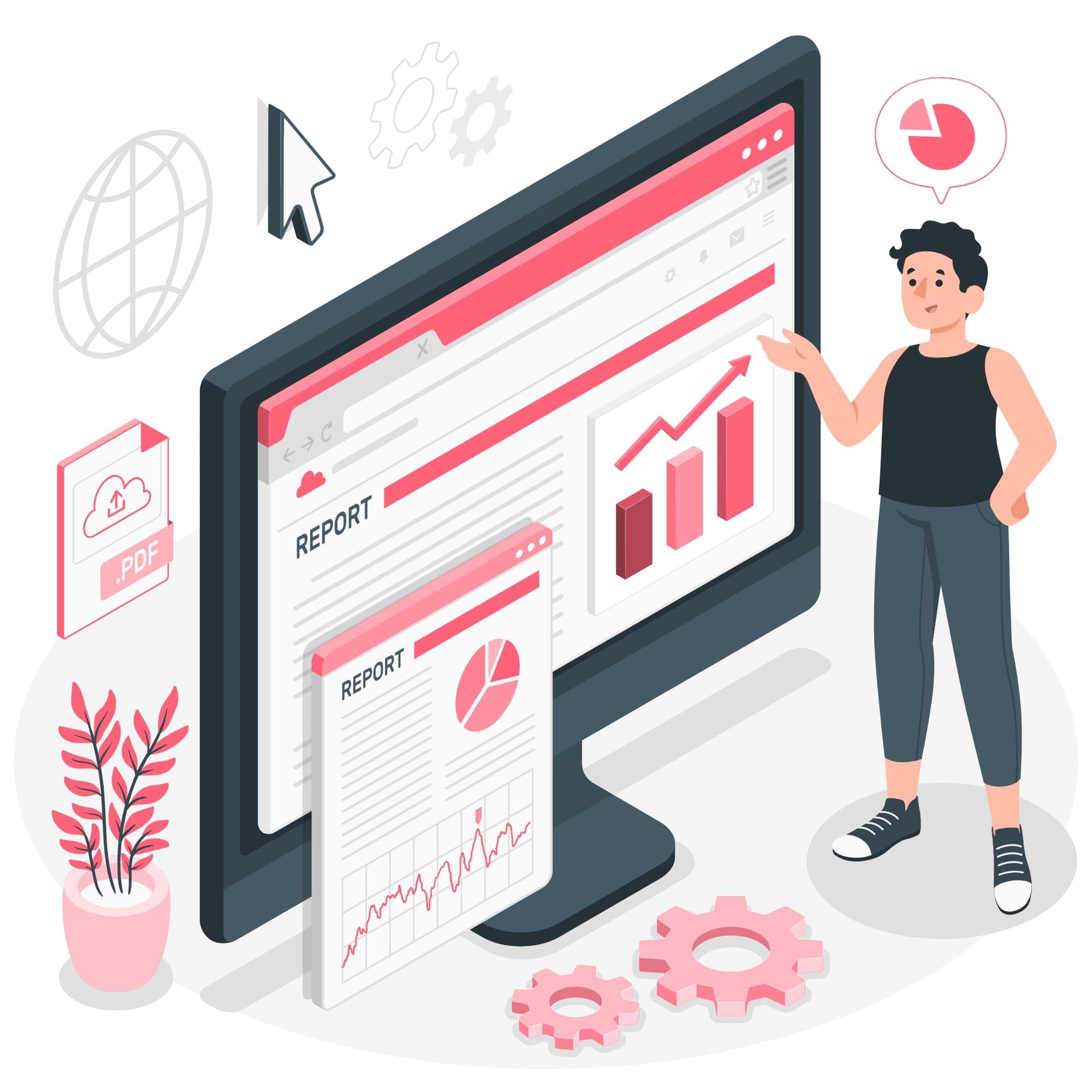 Benefits of Creating a Periodic Report
1. Highlight Results
Providing the latest information on the performance of a project, company, or department, be it success rates or a general update on finances, informs everyone about the current status. It helps stakeholders to assess what is working, and what areas need improvement, and then map out future endeavors. This is a crucial point in periodic report writing as it is the essence of the report.
2. Provides Analysis
A periodic report equips whoever is reviewing the report with an analysis of the current trends within a project, enterprise, or entity. This is immensely helpful because it relieves them of having to perform the added task of analyzing the overall performance.
3. Aids in Comparison
Comparison is necessary whether you like it or not and you cannot attempt to compare unless you know the level and state you are in. Periodic reports aid a whole lot as they provide updated information that reveals the current status of a company, entity, or enterprise. It's important to include comparisons of improvements made, past performance, speed of a project, etc.
Now that you know how periodic reports can be useful, let's go over the steps involved in creating one!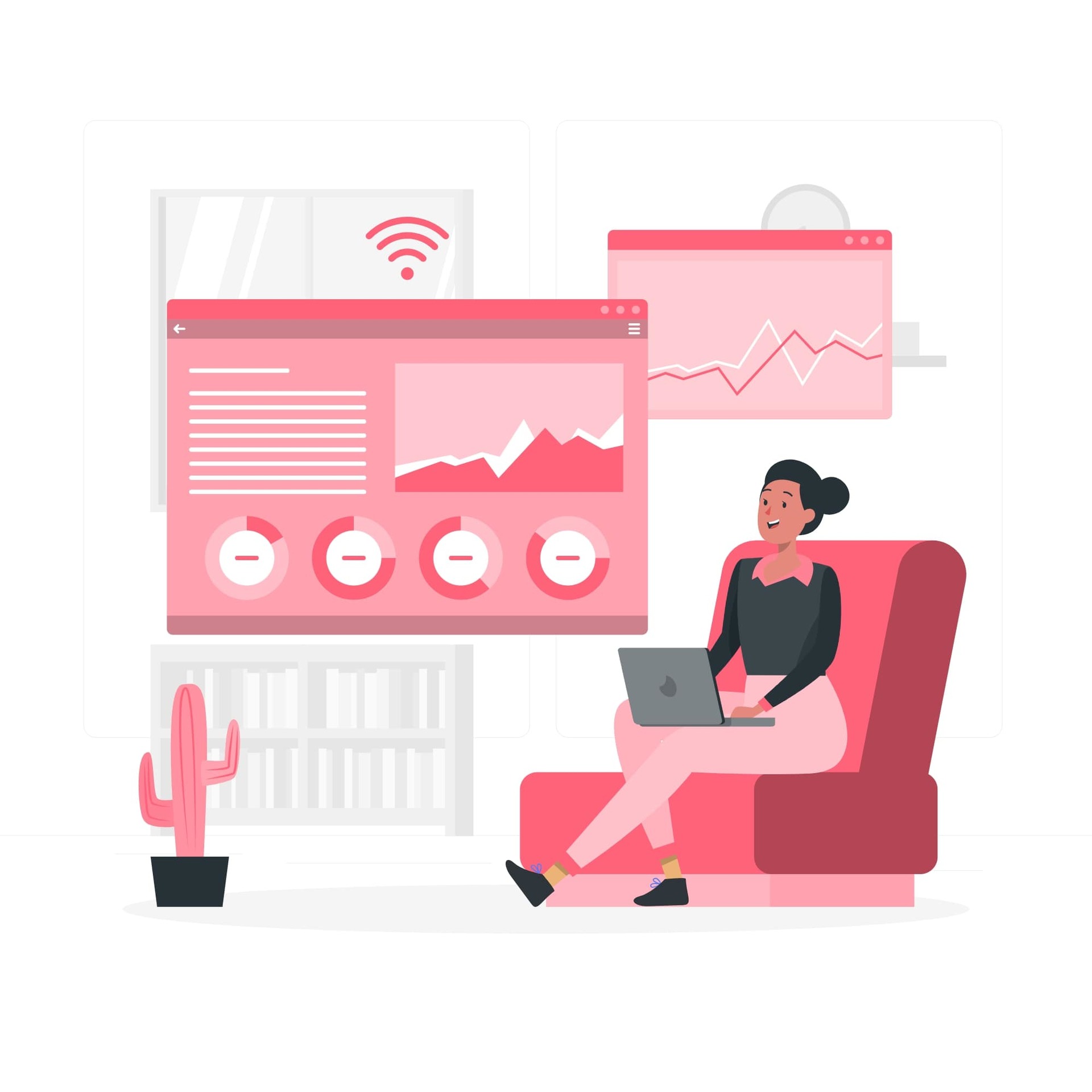 How to Create a Periodic Report? (A Step-by-Step Process)
1. Gather Data and Information
For a periodic report to be credible and complete, its components must be accurate and up-to-date. Therefore, gathering important data and necessary information is key and you need to do it before you start writing your periodic report.
You cannot just interview HR and call it a day, nor can you only focus on a certain group of employees. Giving importance only to higher-ups will also not be sufficient. So ensure that you effectively plan out the sources from which you will need to get the necessary data.
The information or data that you collect must include everything from the performance of the company or project and its current status to the challenges and risks it faces during a period. You must also source your information and data from all personnel that may be involved. All of this groundwork will provide you with ideas on how to kickstart your periodic report and ensure its accuracy.
2. Start With a Summary
A periodic report must always include a summary of the data and information. So start by writing a summary statement or a small paragraph about how your organization performed and state if it was normal, exceptional, below average, etc. Here you can also include a brief section detailing the challenges.
This will help capture an overall image of the company or project briefly and will aid people who don't have the time to review the entire report on a micro level.
3. Offer Factual Representation
A periodic report cannot be just a description of events and undertakings, it must consist of facts and figures. It should also contain detailed information on accomplishments, timelines, and milestones.
Make sure to follow up the summary with a factual representation of the performance by comparing achieved numbers and figures with the actual target. This acts as a benchmark for project progress.
Certain targets achieved and future endeavors must be properly illustrated in the form of tables, charts, appendices, etc. If the performance is more qualitative, then write down the objective, activity, and results achieved. It is best to explain in neat bullet points so that information and data are communicated in an easily understandable manner.
4. Include Proper Report Analysis
Your periodic report should be an assessment of the past, current, and future status of the company or project and it must highlight objectives and accomplishments in an analytical format. Your report should not just randomly point out data, but explain causes and effects, challenges, goals achieved as well as discrepancies encountered.
5. Detail Schedule
A periodic report must detail a clean-cut schedule. It does not mean the schedule should be mandatorily followed, but there should be an estimated schedule ready.
Ensure that you indicate whether your project is on track and meeting deadlines. It should show whether the project is on schedule, ahead of schedule, or behind schedule, and if not, you must state the reasons. This will help you get an idea of the delays or extensions that are being caused and what additional funds and expenses are to be expected due to this.
6. Mention Budget
Perhaps the most important component of a periodic report is the financial aspect. For this reason, you must mention and detail your budget, especially on how it is being utilized.
7. Add Issues and Risks
In this section of your periodic report, you should detail all the problems and challenges that your team or company has encountered and describe what they did to confront them.
The report should also inform stakeholders about the project's current risks and risks associated with the unresolved challenges. You can neatly organize and illustrate this section with the help of tables.
8. Review and Proofread
Lastly, your periodic report must be properly reviewed to avoid probable discrepancies. Check whether the facts and statements are accurate and true and ensure that it is all in simple language for your audience to understand. Seek help from others to proofread the document so that you can correct all grammar and spelling errors.
… and voila! You now know all the necessary steps to create a periodic report! Now all that is left for you is to make sure that your report stands out and is a memorable one. How? Let's find out!
Tips for Creating Periodic Report
1. Start Early
Firstly, start drafting up your report. You should not wait for every part to fall into place so that you can start working on your report. Start early and gradually add components to your report. This will ensure that whatever you are working on is constantly being reviewed, leaving less room for errors. So, the key is to start now.
2. Ensure Accuracy
Accurate information is the entire backbone of a periodic report. Especially when it concerns updates on finances, you must double-check and triple-check your facts and figures, your data, and your information, so that accuracy is maintained throughout your entire report.
3. Be Consistent
Consistency is always the key. A periodic report is what will be the basis on which an idea of the company will be formed, so not only do you need to be diligent in your research, you need to be consistent in your efforts.
4. Identify Core Points
A report acts as a mechanism to update whoever is concerned about the status of a company or entity. Therefore, it cannot be a lengthy one that spans on and on because that would defeat the purpose of a report. So, keep in mind that when you are working on your periodic report, you identify the core points and keep them precise and concise.
5. Focus on Format
Unlike reports of a narrative nature, periodic reports follow a certain format, which must include headings, subheadings, bullet points, columns, graphs tables, and numerical data. Make sure that you do not mistakenly follow a narrative format and convey your update in a 'Report' format.
6. Communicate a Unique Message
A report does not mean it has to border on purely statistics, your report can communicate an important message from the heart of a company or entity. This is best achieved by making sure your periodic report tells a story. We're not suggesting you go and narrate the entire philosophy or ethos, but that your report carries with it an underlying message, unique to the company, which will have the most impact.
7. Don't Forget Aesthetics
A periodic report does not entail that it is a boring and mundane compilation of information. Just like any other report or presentation, aesthetically pleasing designs make a huge difference. The content may be technical, but by no means does your report have to be bland in the way it looks. Always remember that although you can't judge a book by its cover, a pretty cover never hurts.
Now if you're wondering how you can spice up your periodic report and ensure that they are never boring, then we have just the right tool for you – Bit.ai! It is the smartest and fastest way to design and create your periodic reports!
Want to learn more about Bit? Then scroll down now!
Bit.ai: Tool for Creating All Sorts of Reports
Bit.ai is a new-age documentation and collaboration platform that helps you create modern documents effortlessly. Yes, that includes your periodic report!
You can just focus on the content because Bit helps you with every other aspect of your periodic report – from formatting to sharing. And with a few clicks, you can create any type of report on Bit!
Take a look at these features of Bit!
Stunning, Fully Responsive Templates
No matter what type of report you want to create, there's a beautiful template for that on Bit. With over 70 pre-built and fully responsive templates, Bit helps turn the painful task of creating periodic reports into a walk in the park!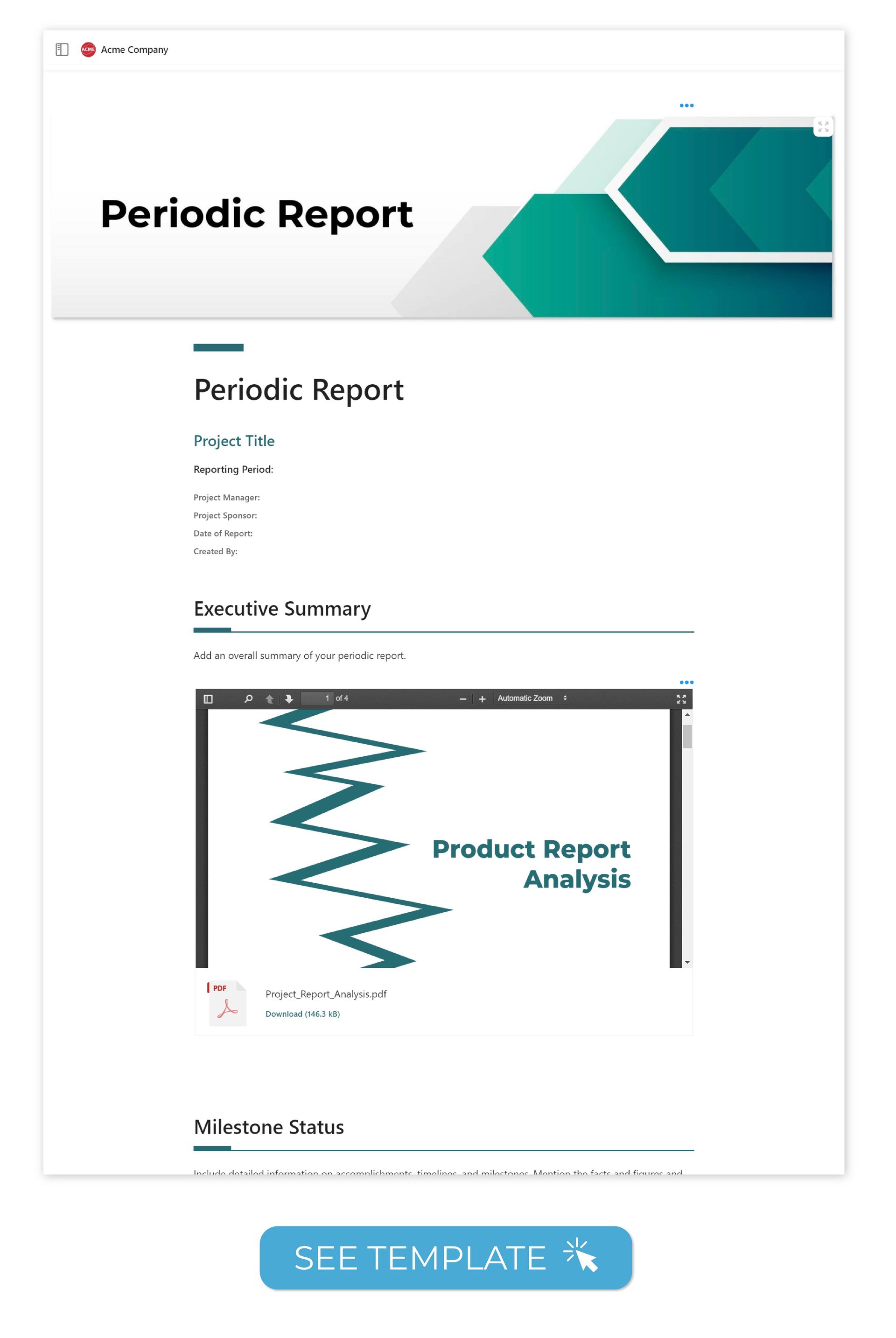 Auto-Formatting Feature
Bit will do all the magic when it comes to design and formatting. Bit documents are completely responsive and look great on all devices. With just one click, you can change layouts, themes, and the look of your entire periodic report and make it shine!
 Interactive Documents
Bit lets you add PDFs, charts, videos, maps, surveys/polls, charts – basically all kinds of rich media in your documents. Right now, there are over 100 rich media embed integrations on Bit! So, why give someone a boring, static periodic report when you could turn it into something much more engaging?
Real-Time Collaboration:
Periodic reports are important documents, and creating one on your own is a little difficult. That's why this feature of Bit is the best. Using Bit, you and your team can collaborate on the reports in real time, no matter where everyone is located. You can co-edit, make inline comments, access version history, chat via document chat, @mentions, and much more!
Smart Workspaces
Organizing and managing all your periodic reports can be a pain, but Bit is here to take the pain away. On Bit.ai, you can create as many workspaces as you want around different teams and departments, and communicate and manage everything in a much better way.
Live State
Sharing is super easy on Bit.ai. You can share your periodic report in the following ways in a live state where all changes that you make to the document will update in real-time. So if you are sharing your report with clients, partners, or customers they will always get your most up-to-date changes.
Trackable links
You can track your documents and gather real-time insights to understand how users interact with your periodic report. This means you can see how much time users spend viewing the report, its scroll ratio, user information, and more!
And this is just the tip of the iceberg! To learn more, we recommend you give Bit.ai! We're sure you'll love it!
Wrap Up
Periodic reports are vital for all types of businesses. They will keep you updated and help you analyze what aspects of your business can do better.
We have explained to you the meaning, importance, steps, and tips and tricks to create a stellar periodic report. And with a tool like Bit.ai by your side, you'll save time and resources while creating your periodic report and easily impress all your readers.
We officially declare you ready to create periodic reports! So get out there and start writing now! That's all, folks!
Further Reads: 
Weekly Report: What is it & How to Create it? (Steps & Structure)
Annual Report: What is it & How to Create it?
Survey Report: What is it & How to Create it?
KPI Report: What it is & How to Create a Perfect One?
Informational Reports: What are they & How to Create them?
Project Report: What is it & How to Write it?
Related posts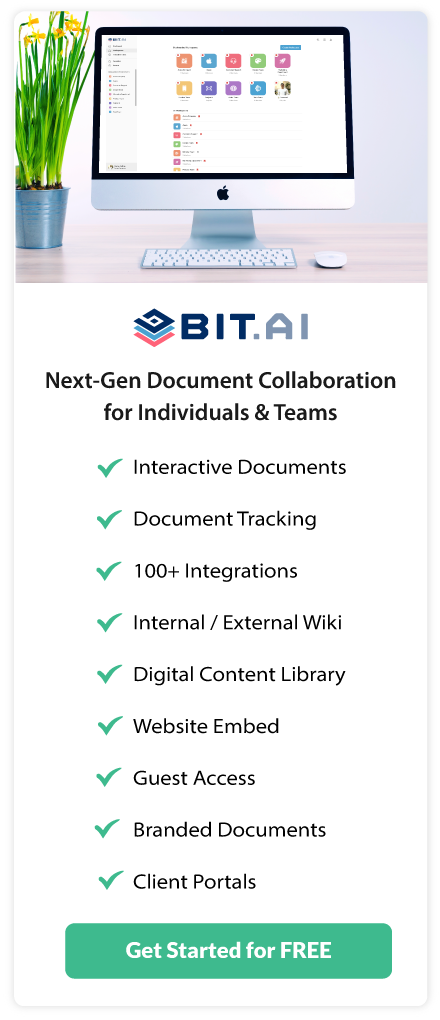 About Bit.ai
Bit.ai is the essential next-gen workplace and document collaboration platform. that helps teams share knowledge by connecting any type of digital content. With this intuitive, cloud-based solution, anyone can work visually and collaborate in real-time while creating internal notes, team projects, knowledge bases, client-facing content, and more.
The smartest online Google Docs and Word alternative, Bit.ai is used in over 100 countries by professionals everywhere, from IT teams creating internal documentation and knowledge bases, to sales and marketing teams sharing client materials and client portals.
👉👉Click Here to Check out Bit.ai.