Before you sell anything, the first thing that you must sell is an idea. An idea in the form of a story is what people buy before they buy anything else.
But it is also important to remember that people's attention span is now at 8.25 seconds and most people don't have the time or patience to listen to an elaborate story.
For this, you need something short, sweet, and simple that can engage your listener's attention in just a few minutes. And that, my friend, is exactly what an elevator pitch does.
An elevator pitch provides a quick synopsis about yourself, your ideas, your products, and more to someone memorably and crisply. They are extremely handy when you're at an event or occasion where you are likely to come across prospective jobs or networking connections.
If done right, an elevator pitch can open doors to careers and business connections that have the potential to change your life. And in case you didn't know, there is an elevator pitch for every scenario.
In this blog, we have for you some of the most common elevator pitches that can help you seize any opportunity that comes your way! But before that, let's take a look at what exactly an elevator pitch is.
What Exactly is an Elevator Pitch? (Definition)
An elevator pitch, also known as an elevator speech, is a brief, memorable, and persuasive speech that is used to introduce yourself, or your company to potential investors.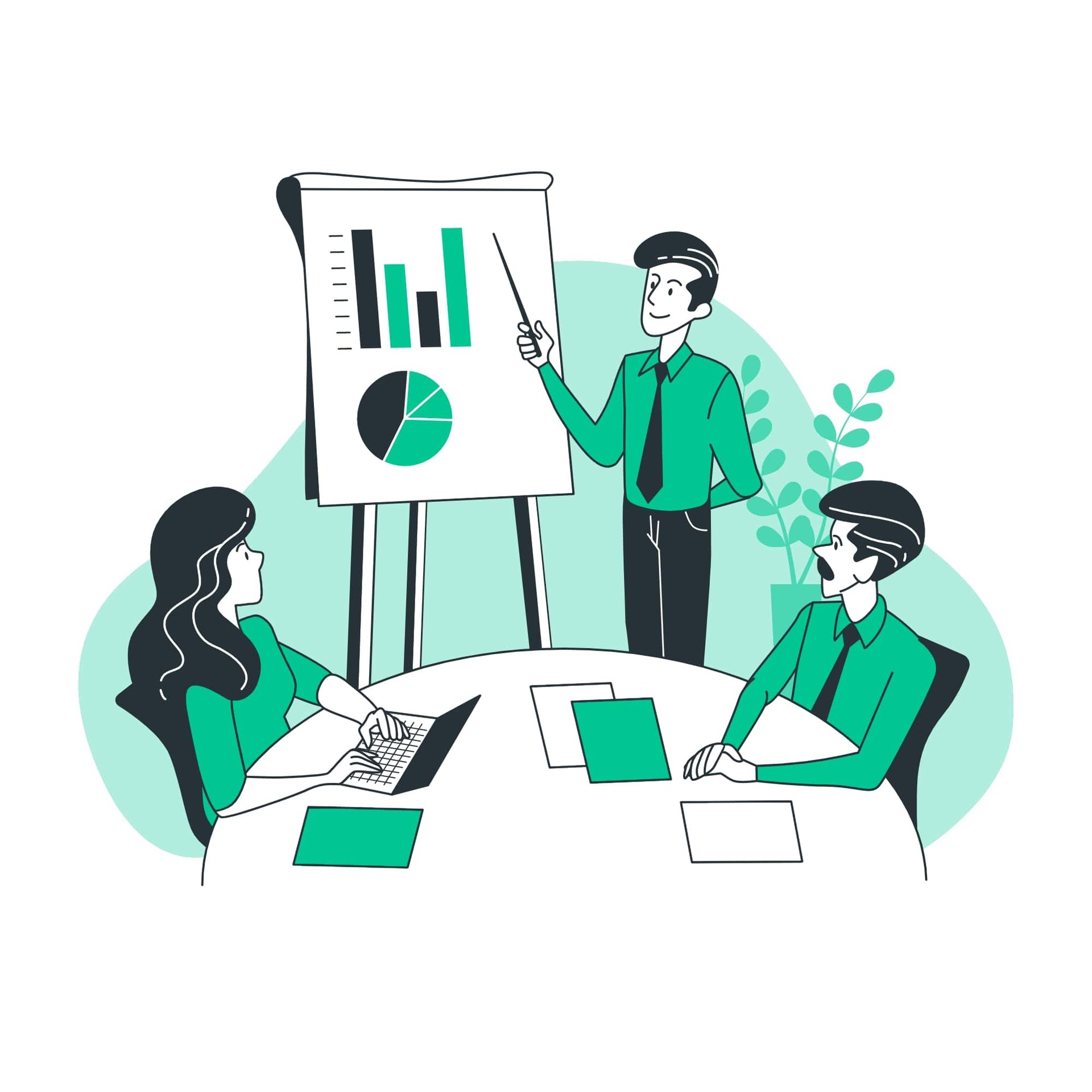 But why is it called an ELEVATOR pitch? This is because it does not take more than 30 seconds to convey its message to the listeners and that's roughly the amount of time you'd spend inside an elevator with someone.
The objective of an elevator pitch is to catch the interest of your listener enough to get a second meeting with them. These speeches are extremely handy when you unexpectedly come across potential investors or networking connections.
Now that you know what an elevator pitch is, let's take a look at some successful elevator pitch examples from which you can take inspiration to write your own!
7 Successful Elevator Pitch Examples!
1. 30-Second 'About Me' Elevator Pitch Example
Sometimes 30 seconds is all you have and 30 seconds is all you need. Highlight your skills and expertise in the field and jump straight to the point.

"Hi, my name is Harry Smith! It's nice to meet you! I'm a web and graphic designer at Ads4life Advertising Company, specializing in brand identification. I give brands a complete overhaul—from their logo to their website—so that their marketing collateral is attractive and effective. I have worked hand in hand with over 30 contracts and my designs have gone on to win 2 national logo and branding awards. I'd love to set up a time when I could tell you more about how my experience can benefit your company."
2. Sales Elevator Pitch Example
Whether you are selling a product, a company, or yourself, the key to a sales elevator pitch is to hook the listener with a question or a light-hearted introduction instead of a typical sales presentation. Keep the tone casual and fun.
"Is your company struggling to transition to a remote workforce? Maybe communication is a little wonky, people are struggling, and things are just a little less convenient than in your office setting. But, thankfully, we found a solution for all these problems and more – Palette Project Management Software. We are an awesome little company that aims to improve productivity and teamwork with seamless collaboration and online documentation. If you're thinking that you can't bother getting your team accustomed to another software, then let me tell you that Palette's interface is so user-friendly that even a 12-year-old can operate it. So trust us when we say that your team will have zero trouble getting started and settling into our software. Every company prefers different tools, but we can say without a doubt that our software is the best at connecting goals with the work needed to achieve them. Thank you for your time!"
3. Networking Elevator Pitch Example
Your networking event elevator pitch will be handy at crowded networking events or job fairs. You only have a few seconds to make a lasting impression, so keep it short, sweet, and to the point.
"It's nice to meet you. My name is Kelly Harper, and I represent Connect Enterprises. We boost efficiencies for companies in 25 different states. We are looking to expand our professional network to various industries across the country and help companies with their organization and communication. Do reach out to us if ever you find an opportunity that could benefit us both. Here's my card, and I'll make sure to keep your contact information handy as well."
4. Seeking a Mentor Elevator Pitch
Not everyone will be interested in mentoring, but with the right pitch, they might consider taking up the role of a mentor. Highlight your experience and demonstrate that you have done your research about their work.
"Hi, my name is Jane Callahan, I'm a journalism graduate. For the past year, I've been covering political news for The News9 local newspaper. I've also had two opinion essay pieces published in the prestigious The New York Times. I am a great admirer of your work, especially your coverage of elections. Yours is a path that I aim to follow and I would love to discuss with you the possibility of mentorship if that is something you have the time for and would be interested in. I have been working on a book on the side and your guidance and opinion would mean a lot to me."
5. Elevator Pitch Example for Job Seekers
Scoring your dream career means making a great first impression. Make an introduction that underlines your passion for the field and the job you're seeking while also demonstrating your expertise by emphasizing your experience or past works.
"Hi, I'm Alice Xu, and I have a background in helping with architectural design. I've been enthralled and fascinated by the beauty of ancient architecture and structural design choices since I was a kid. After majoring in architectural engineering, I interned at PQRST Architecture Company and was able to move up in just one year. I have designed 2 small architectural projects by myself and assisted in more than 17 major ones. I am now looking to take the skills and expertise I acquired as a student and employee to a new and exciting position. Would you like to take a look at my resume?"
6. Real Estate Elevator Pitch
As a real estate agent, your job requires you to convince your prospects to buy houses or help them sell them. With the right real estate elevator pitch, you can persuade potential buyers or sellers to choose your service over others! Describe why they should choose you and show proof, and don't forget to keep it crisp!
If you have tried selling your home in this market, then you would know that it's no walk in the park. Well, worry not, we at QRS Real Estate have a proven system in place to make sure that sellers' homes stand out on the market. We successfully helped over 30 sellers last year and are helping10 more sellers as we speak. If you or any of your friends, family members, or co-workers are thinking about real estate, I am readily available for service. Here is my card – you can reach out to me via email or call! Thank you for your patience!
7. Investor Elevator Pitch 
Want to raise some funds from potential investors? Then a killer investor elevator pitch is just what you need. Present your business venture and describe how you stand out from your competitors. If you are convincing enough, you might have some really big investors on your hands!
Hello! My name is Lisa Brighton and I work for LMN Company. We are a startup that helps create automated animated videos for businesses around the country. Currently, we have over 15 clients and we're looking to expand our business into a large-scale one. We hope to raise larger funds to hire a bigger team that can help improve our services. Please go over our deck and look through our website and let us know if you are willing to invest in our business venture. Thank you for your patience!
Conclusion
Whether you're selling your products to a customer or introducing yourself at a networking event, a solid elevator pitch is what is standing between you and your goals.
We hope that the examples that we have illustrated in this blog give you an idea of how to craft one for yourself. But keep in mind to tweak your elevator pitch based on your personality and professional expertise.
And once that's done, you know you are always ready to grab the opportunity when it presents itself! That's all, folks!
Further Reads: 
What is Elevator Pitch & How to Write One!
What is Business Pitch & How To Create it? 
What is Sales Pitch & How to Create a Killer One?
What is Pitch Deck & How to Create an Impressive One?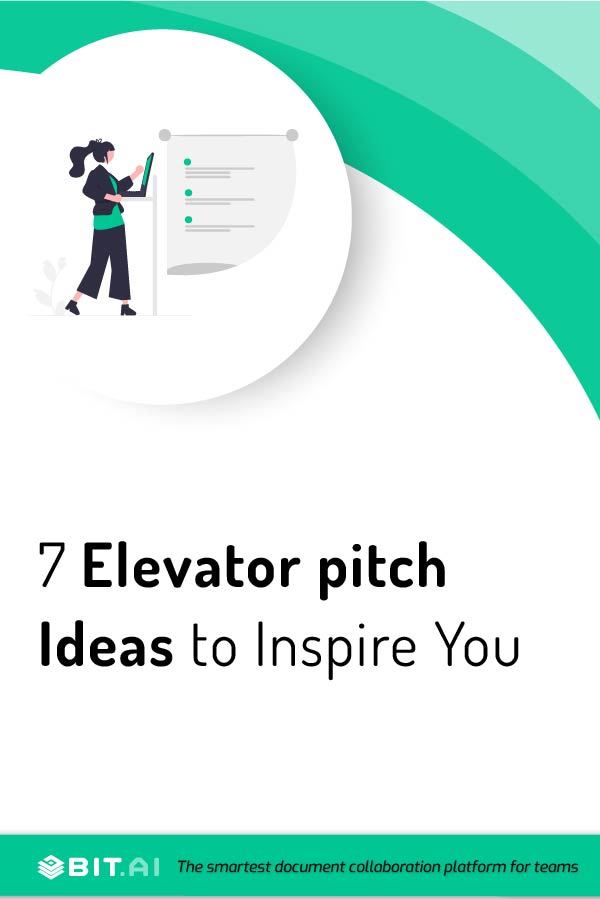 Related posts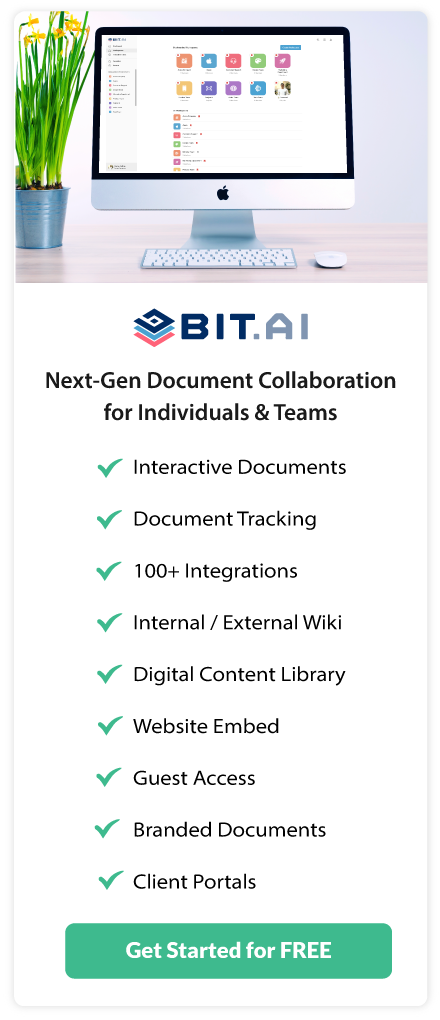 About Bit.ai
Bit.ai is the essential next-gen workplace and document collaboration platform. that helps teams share knowledge by connecting any type of digital content. With this intuitive, cloud-based solution, anyone can work visually and collaborate in real-time while creating internal notes, team projects, knowledge bases, client-facing content, and more.
The smartest online Google Docs and Word alternative, Bit.ai is used in over 100 countries by professionals everywhere, from IT teams creating internal documentation and knowledge bases, to sales and marketing teams sharing client materials and client portals.
👉👉Click Here to Check out Bit.ai.